As the day faded into night, New York's biggest and brightest stars gathered at the Metropolitan Museum of Art on Monday for the annual Costume Institute gala—the pinnacle fashion event of the season. From sultry leg slits to dramatic trains, there was no shortage of drama at this year's "White Tie & Decorations" themed event. While some of the gowns took our breath away, others left us with raised eyebrows. Let's take a look!
Though black and white looks dominated the red-carpet, Hollywood darling Reese Witherspoon had all eyes on her in rosey-hued Stella McCartney frock.
After wearing Valentino to the high-society event for two years in a row, Anne Hathaway turned heads in this bright red Calvin Klein number that accented her tiny waist and showcased just the right amount of skin.
Amy Adams stood out among the sea of trendy cutouts in a silver Oscar de la Renta gown with a bustle-like skirt that channeled Old Hollywood glamour.
Never one to play in safe, Rihanna donned a white two-piece Stella McCartney dress that highlighted her badass fashion sensibility—and her enviable toned abs.
Photo credit: BFA
Jessica Lange and Marc Jacobs
Jessica Lange and Marc Jacobs
Lupita Nyong'o
Lupita Nyong'o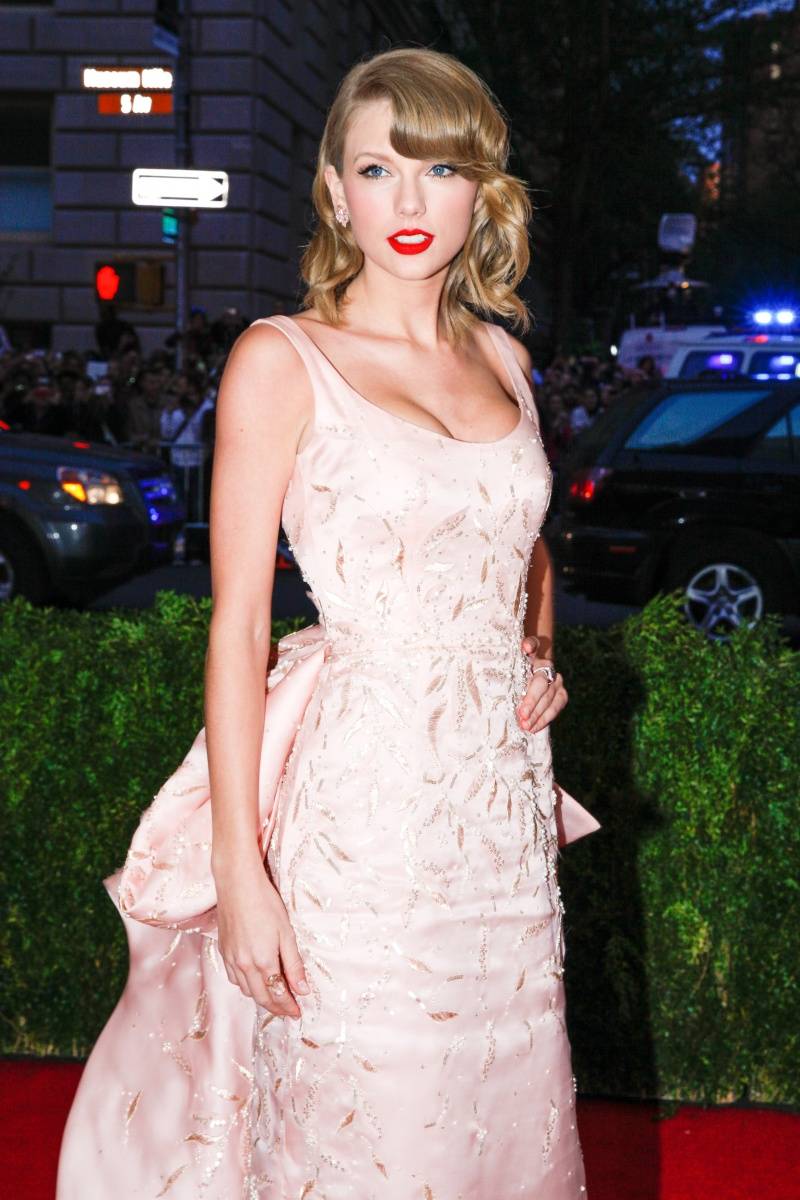 Tom Brady and Gisele Bundchen
Tom Brady and Gisele Bundchen
Hayden Panettiere
Hayden Panettiere
Georgina Bloomberg, Mayor Michael Bloomberg and Diana Taylor
Georgina Bloomberg, Mayor Michael Bloomberg and Diana Taylor
Sarah Silverman and Michael Sheen
Sarah Silverman and Michael Sheen
Johnny Depp and Amber Heard
Johnny Depp and Amber Heard
Hugh Dancy and Claire Danes
Hugh Dancy and Claire Danes