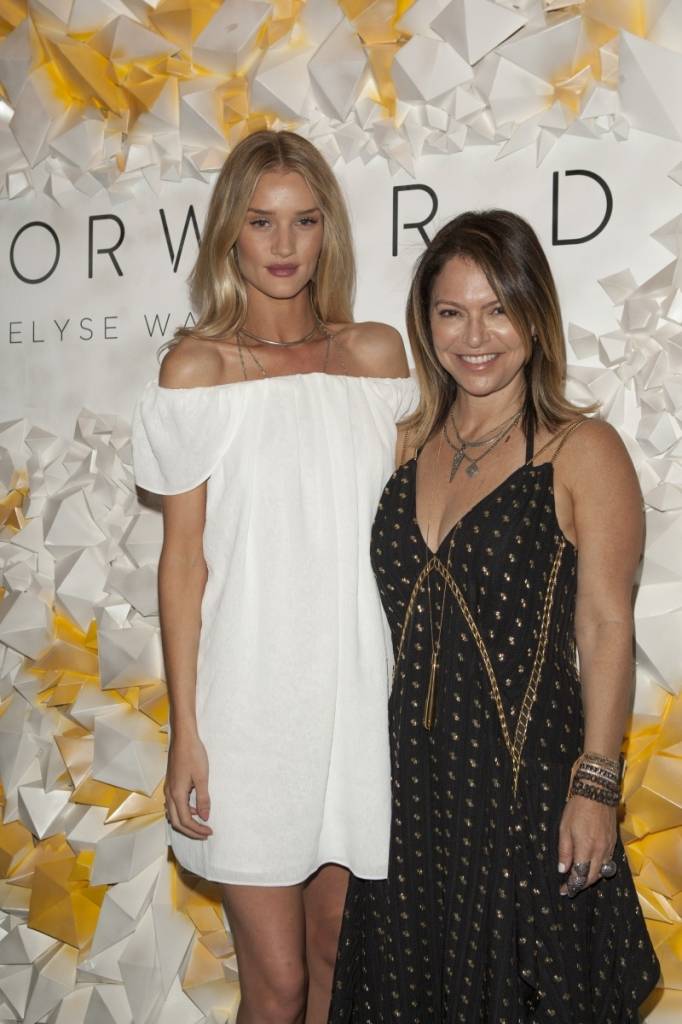 Forget your festival-going experience of yesterday: the future of Coachella is all about high-end brands and luxury amenities.
Brands like Bentley, Elyse Walker and Lacoste headed to the desert over the weekend to give guests a VIP experience, while Harper's Bazaar threw an elegant poolside lunch to combat the typical raucous party vibe the festival has had in the past; Moet & Chandon even introduced a new Champagne – its Ice Imperial – at the festival.
Let's not forget that the festival is constantly drawing VIP guests as well: this year's crew included Oscar Winner Jared Leto, supermodel turned actress Rosie Huntington-Whitely and Katy Perry, while last year's crowd included  the likes of Rihanna, fashionista Kate Bosworth, Kristen Stewart and even, shockingly, Clint Eastwood.
This might because the festival – which started offering two weekends of identical lineups in 2013, has become so popular, or because it's a festival finally fit for an A-lister.
Though VIP tickets run to $799, a fully-furnished, two-person, air-conditioned "Shikar style tent" with electrical outlets and two queen-sized beds with linens plus the use of a private golf cart shuttle is available for $6,500. Those that shell out an additional $225 are offered a sit-down four-course dinner prepared by "celebrated chefs", while a gourmet dining package is also available for $1,024.  Heineken offers an on-site cold storage for the weekend, which is accessible only by thumbprint code. The concession stand fare has even gone luxury, and now includes the likes of gourmet walnuts, cold-pressed juice, artisanal cotton candy, and handmade ice cream.
One would have to conclude that there is, in fact, a luxe way to do everything – even rough in the desert at a music festival.
Like Haute Living Los Angeles? Join our Facebook page or follow us on Twitter @HauteLivingMag.
483638723_AW_0178_63927D986C11D43AD751806FB263A6DC
Courtesy of Moet & Chandon
483638723_AW_0230_637572E12DADC09FCA1E3351B12862F9
Courtesy of Moet & Chandon
483638723_AW_0113_1D77556C83D4C9587DE113AC6CFB1220
Courtesy of Moet & Chandon
483638723_AW_9801_18F72BAA408710191C2AC8BA16593435
Courtesy of Moet & Chandon