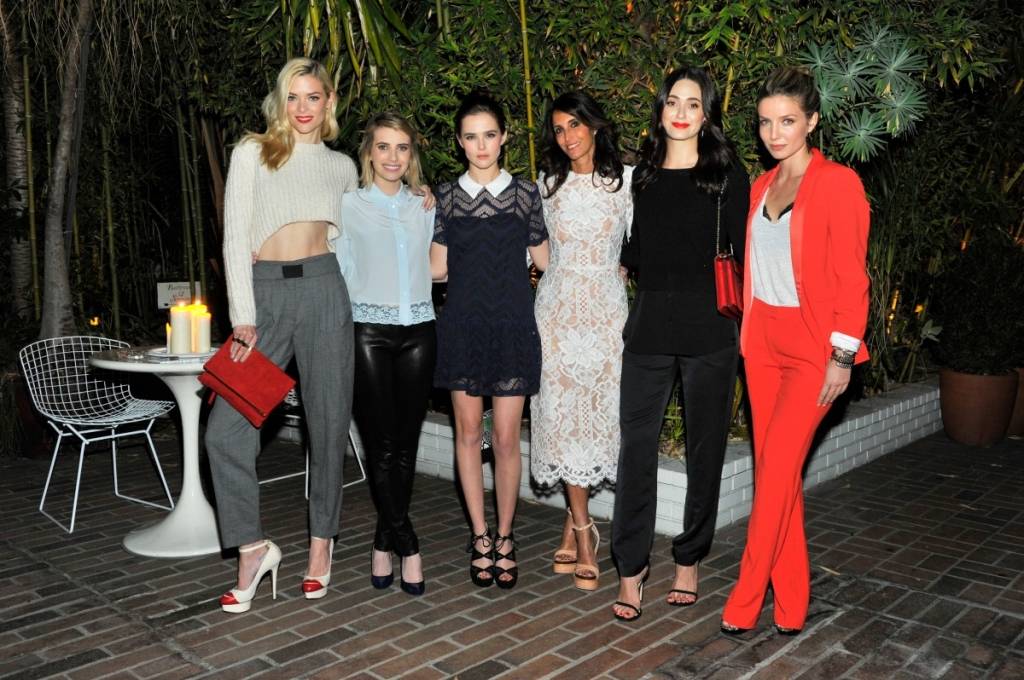 Sandro Paris headed west last week to celebrate its expansion with a chic soiree at the Chateau Marmont.
Founder and creator Evelyne Chetrite hosted a slew of celebrities and tastemakers for a cocktail party, private dinner and performance by indie-rock band Poliça inside the haute hotel's Bungalow One.
Sandro transformed the bungalow into an appropriately-themed Parisian apartment with a mix of modern and vintage furniture that exuded the spirit and attributes of the brand: chic, subtle, refined, warm, approachable, clean lines.
After the intimate poolside dinner, indie band, The Shoe, fronted by actress Jena Malone, performed tableside for dinner guests before the party moved inside for a live performance by Poliça. Chris Holmes and Ana Calderon provided the DJ sets for the remainder of the night.
Guests at the fete included Annabelle Wallis, Brie Larson, Byrdie Bell, Emma Roberts, Emmy Rossum, Evan Peters, George Kotsiopoulis, Hilary Rhoda, Jaime King, Jena Malone, Jessica Gomes, Langley Fox Hemingway and Zoey Deutch.
For those who are unfamiliar, Sandro is known for its clean lines and sophisticated aesthetic. The Parisian brand was created by Chetrite in 1984 as a collection that was meant to be especially feminine and distinctly French. In line with the Sandro sensibility, Evelyne's son, Ilan, launched Sandro menswear in 2008. Today, Sandro has over 240 stores worldwide, including the brand's nationwide expansion in the United States.
Like Haute Living Los Angeles? Join our Facebook page or follow us on Twitter @HauteLivingMag.
Jamie King & Emma Roberts_Sandro Paris Celebration_3.20.2014
Donato Sardella / WireImage
Jamie King_Sandro Paris Celebration_3.20.2014
Donato Sardella / WireImage
Jena Malone_Sandro Paris Celebration_3.20.2014
Donato Sardella / WireImage
Talent Group Shot_Sandro Paris Celebration_3.20.2014
Donato Sardella / WireImage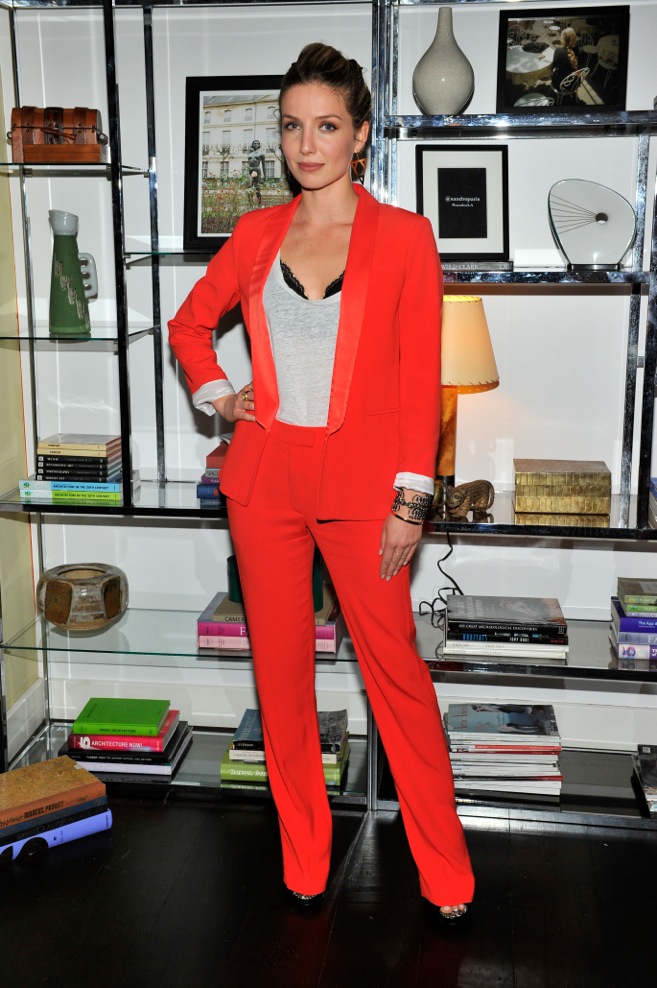 Annabelle Wallis_Sandro Paris Celebration_3.20.2014
Donato Sardella / WireImage
Brie Larson_Sandro Paris Celebration_3.20.2014
Donato Sardella / WireImage
Emma Roberts & Evan Peters_Sandro Paris Celebration_3.20.2014
Donato Sardella / WireImage
Emma Roberts_Sandro Paris Celebration_3.20.2014
Donato Sardella / WireImage
Emmy Rossum_Sandro Paris Celebration_3.20.2014
Donato Sardella / WireImage
Hilary Rhoda_Sandro Paris Celebration_3.20.2014
Donato Sardella / WireImage