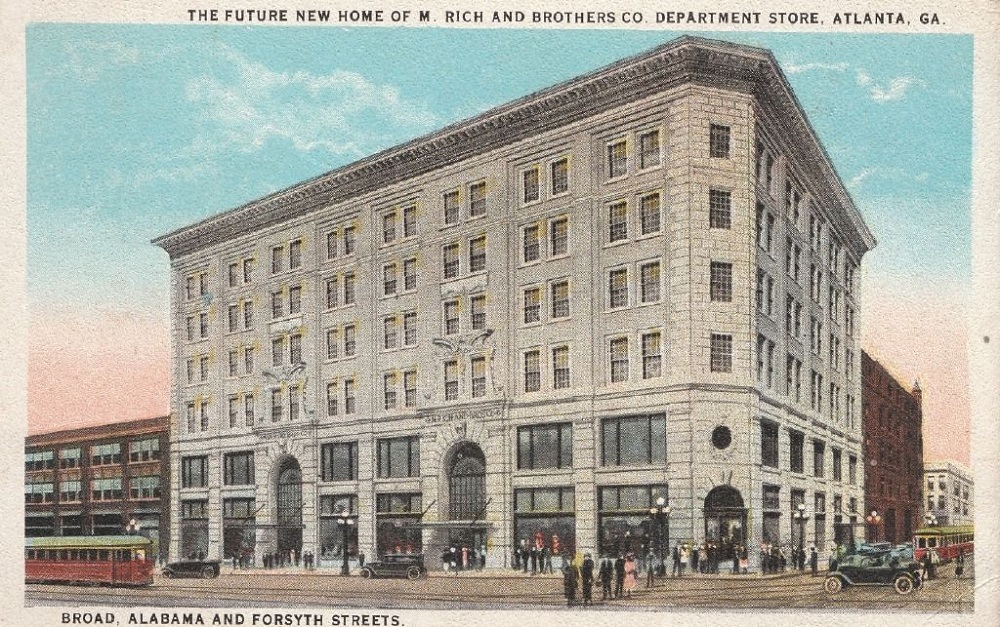 Return to the Rich's at the Breman Jewish Museum. Now, through May 27, 2014, guests have a chance to experience the glory and splendor behind the department  store that once ruled Atlanta's social scene.
Founded in 1867 by Morris Rich, Rich's stealthily grew into one of the most influential institutions in Atlanta before it closed in 2005. Rich's evokes many kinds of nostalgic memories for our city. The Magnolia room, once the spot to meet friends and hold parties, the Pink Pig, the Christmas tree and glamorous events like the Fashionata.
Remembered for things like their superior customer service and customer loyalty, they were also ahead of the times in developing intriguing advertising campaigns.
For the exhibit the museum has collected artifacts but is also relying on customers and past employees to share their memories. The exhibit will include items from the store such as the iconic clock, which was a meeting spot for many people. Also, the lighting of the Rich's Great tree began in 1948 and became an Atlanta tradition. More than 60 feet tall, the tree was decorated in many ways over the years. The exhibit has some of the actual ornaments, which were basketball-sized on display. They also will have copies of the advertising campaigns to see.
Expect to conjure up your own memories of the good old days shopping at Rich's. For those who may remember, they even gave a camera to customers after making a purchase. This was in 1972 but it remained a testament to their customer service.
To get your tickets and find out more information on Return to Rich's visit www.returntorichs.org