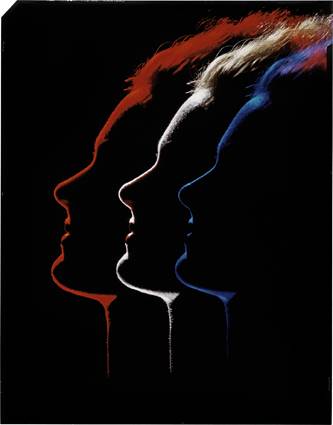 To all of you who are wandering in Paris, visiting the city of love, I wholeheartedly encourage you go visit the new Erwin Blumenfeld exhibition at "Le Jeu de Paume" in Paris. The exhibition about surrealism is still on view at the Centre Pompidou. Not only you will learn about Erwin's work, but you will also be able to wander in the garden. The weather is still not warm, but quite tolerable.
Thanks to this exhibition I was able to discover Erwin's work, which I wasn't familiar with. His life and his work evolved simultaneously in the sociopolitical context of the artistic evolution of the inter-war period.
In this exhibition, one will see his first works as drawings, collages and photomontages taken in the early '20s. At this time, he lived in Netherlands, traveled, and then took his first photographs of fashion black and white of his Paris years. The female body becomes the main topic of Erwin Blumenfeld. It is dedicated to the first portrait and the nude when he saw in Paris, and later, in his work as a fashion photographer in New York. Erwin Blumenfeld seeks to reveal the unknown and hidden nature of his subjects. The object of his quest is not realism, but the mystery of reality. The end of the exhibition will show colorful photographs created in New York and urban views taken at the end of his life.
Devoted to the many facets of the work of Erwin Blumenfeld, this exhibition brings together through more than 300 works and documents from the late 1910s until the 1960s, the various visual arts practiced by the artist throughout of his life drawings, photographs, collages and montages.
Subscribe to discover the best kept secrets in your city