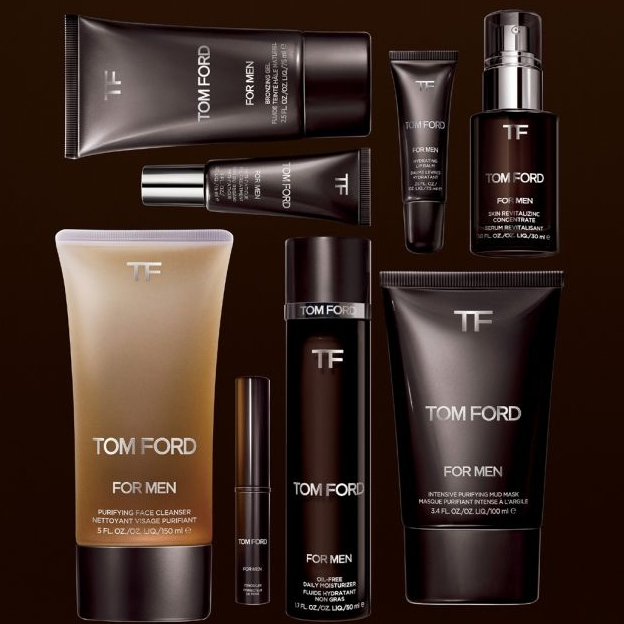 Looking as polished as Tom Ford is no easy feat, but thanks to the designer's new skincare and grooming collection, it just got a little bit easier. On Nov. 1, Ford's new product line—based on his very own skincare routine—will roll out to stores across the U.S. and U.K.
"It's born from my deep conviction that fine grooming doesn't have to be complicated to be effective," he explained. "It should be simple, straightforward and intuitive."
The eight-product "Tom Ford For Men SkinCare and Grooming Collection" features a Hydrating Lip Balm ($25), Concealer ($40), Purifying Face Cleanser ($48), Bronzing Gel ($48), Intensive Purifying Mud Mask ($60), Anti-Fatigue Eye Treatment ($75), Oil-Free Daily Moisturizer ($105) and Skin Revitalizing Concentrate ($150).
Though makeup-like products for men offered by other brands have never sold well in the past, Ford believes that his concealer will yield different results. "It's not a feminizing product," he told Ask Men. "It's designed to make your skin look better."