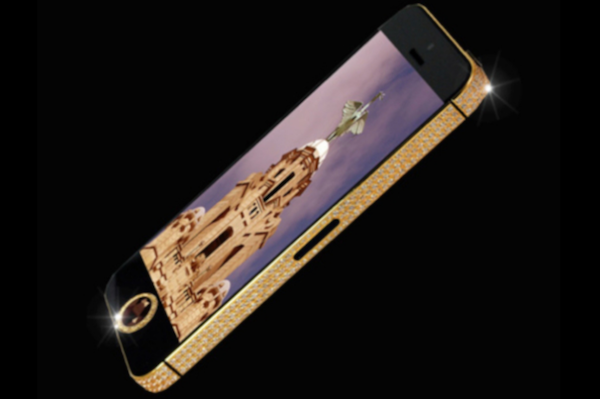 Luxury designer Stuart Hughes was commissioned to create a $15 million solid-gold, diamond-encrusted iPhone 5 called the Black Diamond. Featuring 600 white flawless white diamonds, a full solid gold dressing, plus a solid gold Apple logo with an additional 53 flawless diamonds, the over-the-top iPhone 5 was designed for a Hong Kong businessman to be used as his everyday handset.
When the customer, identified only as "Joe," initially contacted Hughes about creating the haute iPhone, he asked to incorporate a rare, black diamond into its design. Hughes complied, and replaced the iPhone 5′s home button with the owner's 26-carat black diamond.
"It's not often that people get to deal with a very, very rare diamond," Hughes told CNN. "I am a craftsman. I basically fulfill and make up these ideas."
In terms of hardware components, the Black Diamond iPhone 5 is no different than any other model. But in terms of design, it blows away the competition.