Yes, Dubai seems to have become infiltrated by the popularity of one of America's most favorite baked goods: the cupcake. But if you're craving a taste of authentic American holiday cooking this season, head to the recently opened The Hummingbird Bakery for an enticing decorated cake collection. From 4 to 24 December the bakery will serve a seasonal selection of cakes, cupcakes and mini baked goods, all freshly baked with hand-crafted decorations.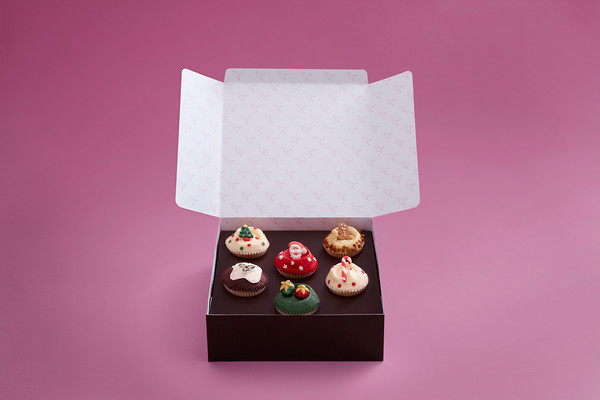 Go for the box of six Seasonal Cupcakes topped with delicious smooth frosting, candy canes, holly, baubles and other holiday adornments. Festive, creatively decorated and incredibly addictive, these sweets are a wonderful addition on any Christmas table.
A box of six cupcakes is priced at 100 AED and are available to pre-order or for individual purchase over the counter. Individual cupcakes are priced at 20 AED.
All cakes in The Hummingbird Bakery's hand-decorated seasonal range can be pre-­‐ordered in store at The Hummingbird Bakery, The Dubai Mall or by calling The Hummingbird Bakery Telesales team on 800-­‐HBIRD. The Hummingbird Bakery bakes fresh to order and early pre-­‐ ordering is recommended to avoid disappointment.