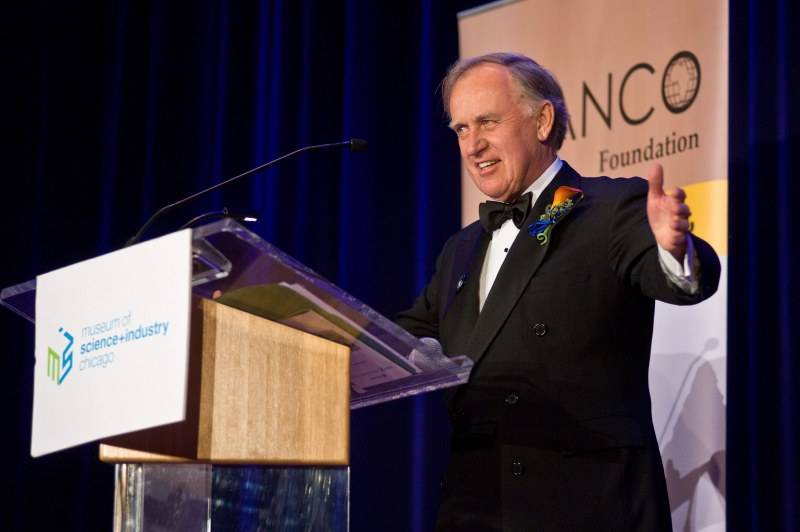 A week and a half ago, at the Museum of Science and Industry, the GEANCO Foundation hosted its second annual "Health and Hope for Africa" Concert Gala. Former Bears player Richard Dent and GEANCO director Nche Onyema hosted over 200 attendees to a night of food and entertainment. The GEANCO foundation is raising money to help fund their planned Augustine Memorial Hospital in Nigeria. With the help of the sponsors, the event raised over $75,000.
Besides raising funds and eating food, the gala honored John McGoldrick with the Global Hero Award. McGoldrick is a global health champion who has spent decades aiding and assisting Africans in need. The event featured violinist Lee England Jr. and all female African Dance Group Ayodele.
The 200 guests were treated to a fantastic menu. Curried pumpkin soup over sweet crab, spitfire roasted Cornish Hen, served with a corn and goat cheese studded polenta and crispy brussel sprouts hash. For dessert there was a "Health and Hope for Africa Lab Kit," which consists of a petite lava cake, a mini amarula mik shake and guava glazed doughnut holes rolled in coconut. Quite the spread, if you take out the nasty coconut (writer's preference).
Source: C. Burns/TCWmag.com
Photography: Tim Hiatt