Internationally-renowned Feng Shui Consultant and Chinese Horoscope Master Deana Wyland Fries, has launched Essence of Chi, the first bespoke scent to be launched in Dubai and based one an individual's Chinese horoscope. We meet Dean to learn about her new fragrance and her Eastern influence.
What inspired you to create bespoke scent Essence of Chi? 
My sense of smell is very keen and I have always loved perfumes. I was 10 years old when I received l'Air du Temps by Nina Ricci and I have been passionate about perfume ever since!  As a Feng Shui Consultant, finding new ways to help my clients achieve inner harmony, balance and better health has always been at the center of my purpose.
Over the past 30 years, I have traveled the four corners of the globe. It is the smells of each location and special times that always dominate my memories.  I fell in love with Dubai in 2008 – its sights, its sounds and above all the smells of different Ouds, Bokhours, Jasmine, Frangipani, Frankinscence, to name a few. And so it happened that one day I was in my garden in Dubai with tangerine skins in one hand and kumquat blossoms that I had freshly picked in the other.  I pressed the two together and discovered that I had created pure Wood Chi Essence  It was at this moment that the idea for Essence of Chi was born. I wanted to find a way to recreate scents for my clients that would resonate with the elemental composition in their lives in order to better support them.
You see, our olfactory sense is the one closest linked to the brain.  Scents take us back to places we have been, we have loved and the precious moments we have shared.  It is scientifically proven that a pleasant smell can improve our state of mind by at least 40 per cent.  So how wonderful would it be to create a beautiful perfume for my clients that will not only smell luscious, but also resonate with them on an energetic level and make them feel special, balanced and more content!
How does your background as a Feng Shui Consultant and Chinese Horoscope Master influence your creation of a specific fragrance?
As a Bazi, or Chinese Horoscope Master, I am able to determine what elements a person needs to balance the energy in their physical and emotional body as well as in their life by opening and analysing their Bazi chart.  How a person's self element interacts with the other elements in their horoscope paints a picture, gives me clues, shows me where the imbalances lie and how to fix them.  So, every time I open a horoscope I get a glimpse of what I call Elemental DNA – it shows me what I need to give my client in order to balance the flow of elements in their body and their life.  Every chart I open takes me on a new journey, every chart paints a portrait, tells a story – just like a perfume.
What led you to be interested in Feng Shui and Chinese Horoscopes?
I have been interested in energy since I can remember.  Moreover, my mother, who was a Sinologist and Master Calligrapher taught me an enormous amount about the forces of nature growing up.  My career in International PR and Communications took me Hong Kong where Feng Shui is a part of life.  This was where I first encountered Feng Shui.  I was amazed at the simplicity and power of the ancient science! Little did I know back then that almost 10 years later I would studying to become a Feng Shui Master myself…  When my husband and I moved to London with our three children, we bought a lovely 1920's house in Walton-on-Thames with a fantastic garden.  It was love at first sight!  Shortly after moving in however, I knew something was wrong. There were certain areas of the house where things just did not feel right!  What's more,  I fell ill with skin cancer.  I knew it was time to hire a Feng Shui Specialist to look at the house. She conducted the audit, provided a number of simple remedies that made a world of difference and invited me to take part in the Introductory Course in Chue Style Feng Shui that I teach today.  I was hooked!  This is a journey that completely changed my life and the lives of so many others.  I began my studies, became a consultant, took my Master's exam, am still learning and have never looked back.
Do you believe that scent can influence an individual's wellbeing? If so, how? More specifically, how does Chi do this?
I not only believe that scent can make you feel better, I know so.  It is scientifically proven that your olfactory sense is the sense most closely linked to the brain.  Scent is extremely powerful.  Each of us has our own scent identity.  But imagine how powerful a scent can be that is created according to your own elemental composition.
75 per cent of our emotions can be governed by a single smell during the day.  Moreover, a pleasant smell can improve our mood instantaneously by at least 40 per cent.
Chi is energy.  Scent molecules are energy.  So, in simple terms, what Essence of Chi does, is it uses the energy contained within certain scent molecules of certain plants that correspond to a certain element. The molecules are then combined in such a way to not only support the individual's elemental framework, but also to create a positive, personal experience using the finest ingredients available in Haute Perfumery.
From where do you source your ingredients?
When I began the journey with Essence of Chi some three years ago, I was very fortunate to meet a perfumer in Grasses, the perfume capital of France, who is as passionate about what I am trying to do as I am. According to Sylvain Fourre, what we are creating at Essence of Chi is not only fascinating, it is every true perfumer's dream.
We have worked together for over three years researching, developing and designing the formulas that represent each element.  I have been teaching Sylvain about the Theory of the Five Elements and he has been teaching me about perfumery.  We have made it our mission to source the  finest ingredients available on the world market today and create the highest concentration of essential oils possible in a perfume in a quest to keep the energy in its purest possible state.
What is your creative process – how do you go about making your perfumes?
When a client contacts me, the first thing I will do is request their date, location and time of birth.  I then will open their horoscope.  After the horoscope is opened and all the characters are assembled on the page, I begin with the analysis.  It is beautiful.  When I sit over a horoscope, looking at the calligraphy, it is almost as though the characters paint a portrait of that person.  They tell a story, write a song, take me on a journey that tells me who that person really is and where their imbalances lie.
This is where the process of creating the perfume begins. Once I have determined my client's supporting elements, I will pull out my bottles and the essential oils and start creating the base formula for the scent.  This process alone can take days!  Getting the formula right is very tricky. But truly, that is where Sylvain comes in. I send my formula to Sylvain, we discuss it, he makes it, adjusts it and fine-tunes it until it is perfect!
Once the perfume is created, it needs time to mature before it can be bottled and shipped to you!  All in all, the process takes approximately six weeks.
What do you hope to provide clients from the Middle East with a beautiful and inspiring scent?
It is my wish to provide clients from the Middle East and all over the world with a unique and very personalized service along with a perfume that is not only made from the finest ingredients, but one that is uniquely theirs.  A perfume that will resonate with them energetically and will evolve with them over time.
To reflect this uniqueness, we have also created a bottle that is a work of art. The bottle was designed especially for Essence of Chi by Pia Wuestenberg and each numbered bottle has been handcrafted by some of the most talented artisans in Europe.
The beauty of bespoke is that we can create unique and personal scents for  them for just about anything – whether it is for their home, their business or even a special event; such as a wedding.  It is all about you and the energy of your life…
Ultimately, what I wish to provide my clients with is a luxurious olfactory experience that will appeal to all five senses!
The bespoke perfume is available directly through Deana at yours@essenceofchi.com. Only 300 scent are developed every year, with a waiting list already established in Dubai.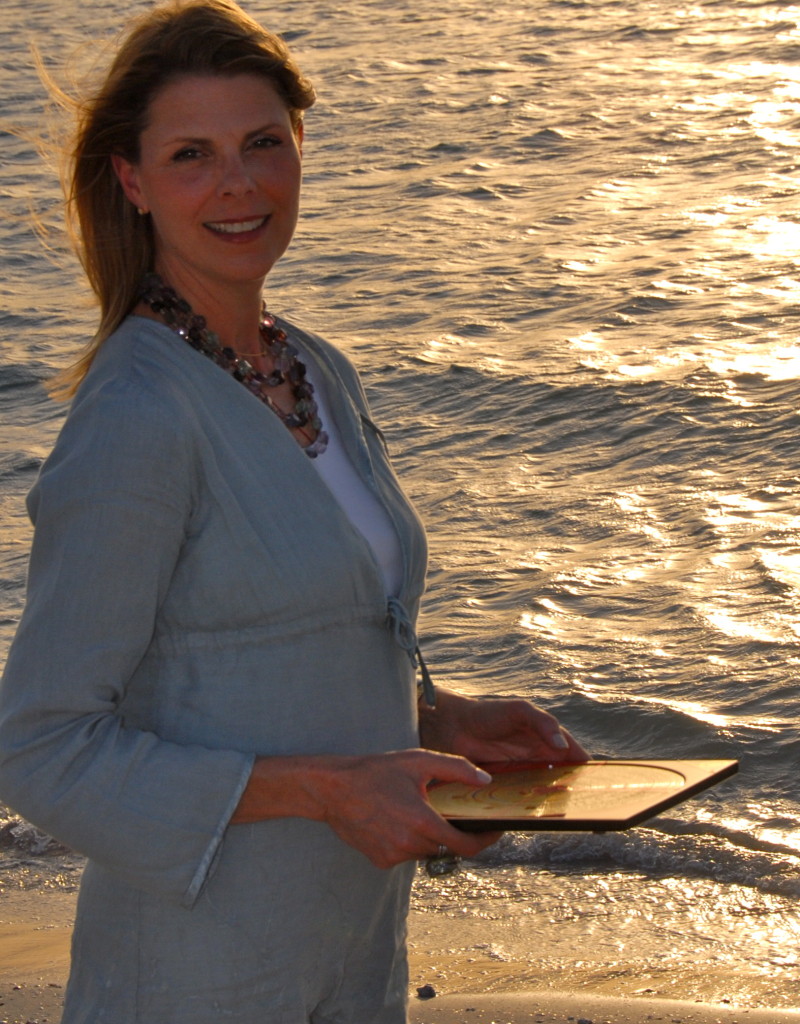 Subscribe to discover the best kept secrets in your city