It's that time of the year again!  Get ready to break out those crazy costumes and enjoy the view. No doubt, San Francisco is host to some of the most fabulous Halloween parties in the country.  From the chic to the scary, nothing is too wild when it comes to this spooky and festive holiday.  Haute Living presents the best Halloween parties in San Francisco.
The Revamping: A Halloween Benefit Featuring Stevie Nicks
When: Saturday, Oct 27 8:00p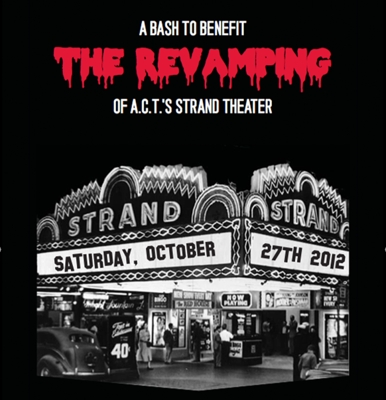 No party is a party without the magic touch of Ken Fulk. In true Fulk style, Mr. Ken Fulk's PEEP SHOW will be the most fabulous Halloween in town.  This Costume Street Party in SoMa will benefit A.C.T.'s new Strand Theater.  Details below:
$500 entrance at 8 pm: A Bewitching Evening with Stevie Nicks
A private concert with creative concessions and a DJ after-party
$2,500 entrance at 6 pm: A Gala Dinner by the City's Top Chefs
Enjoy courses by Gary Danko, Tyler Florence, Nancy Oakes, Jennifer Puccio, followed by the Bewitching Evening with Stevie Nicks.
Haunted House at the W Hotel
When:  October 27, 10:00pm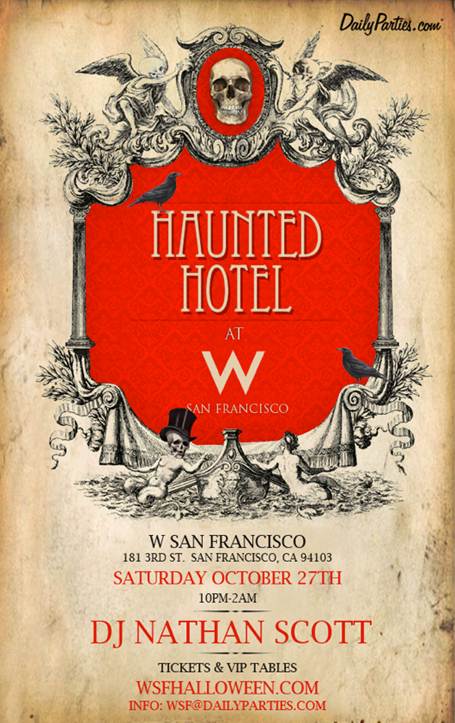 Every year, the W Hotel hosts one freakishly fantastic party.  This year is no different with the Haunted Hotel at W San Francisco. Time to put on your costumes and celebrate Halloween in Style at the Haunted W SF.  "Embrace your alter ego, don your most stylish costume and head to W San Francisco's 'sinister chic' Halloween Happening "
In The Pink at 1313 Main
When: October 31, 9:00pm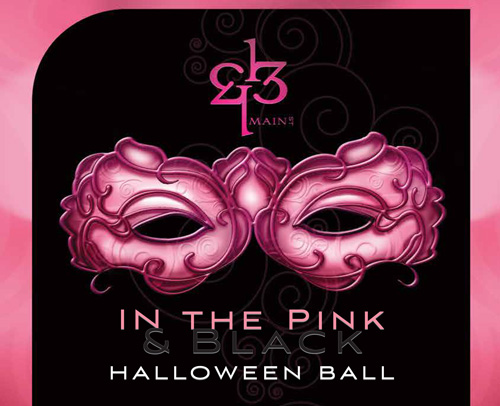 The month of Breast Cancer Awareness will culminate with a grand In the Pink & Black Halloween Ball on October 31 – a fundraising gala at  Napa's new hot spot, 1313 Main, featuring fabulous finger foods, supreme wines, DJ dancing, photobooth, raffle prizes, and prizes for outstanding getups. Don your best pink or black cocktail attire/costume – come on, you know you want to!
Spooky Blowout Bash at RN74
When: October 31, 4:00pm Happy Hour until….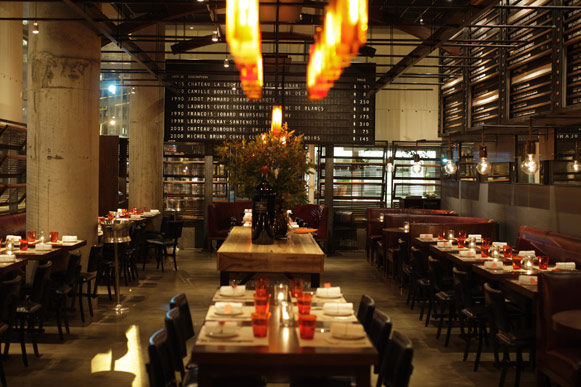 RN74 will celebrate with a special Happy Hour Menu offered from 4-8pm, consisting of $1 Oysters, French Pastries, Popcorn and Sweet Treats, along with $4 Pumpkin Beer and eerie, Themed Cocktails for $7 each. Live entertainment such as a Tarot Card Reader, Fortune Teller and of course, a DJ will make the celebration all the more festive.
The event is open to the public (with no cover charge), and guests who come in costume will receive one free drink ticket for a special Halloween cocktail. In addition, guests who arrive dressed up in costume will be eligible to win a gift certificate for two at RN74.
Wig Out at the Parc55 Hotel
When: November 2, 6 VIP / 7pm General Admission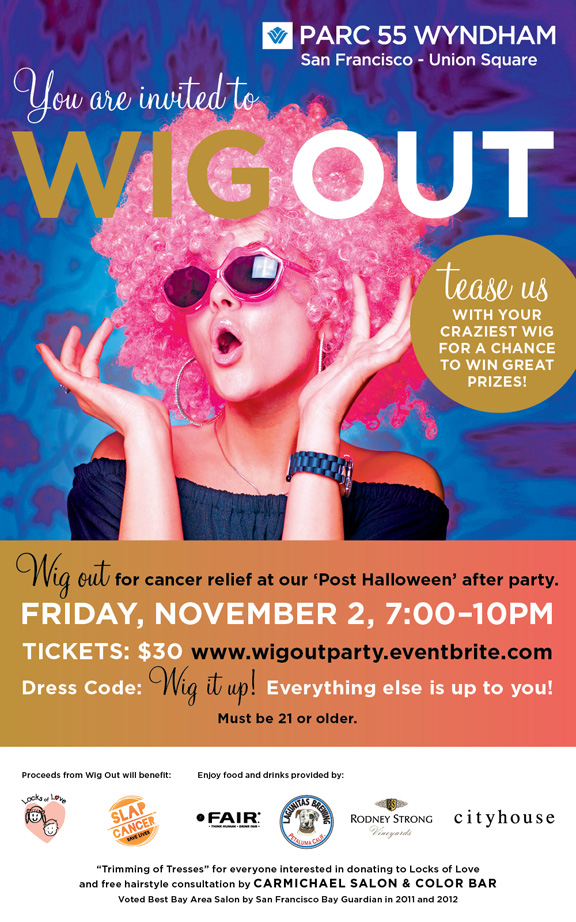 The Wig Out is a charitable "post Halloween" cancer relief party at Parc 55 Hotel on Nov. 2. Proceeds will go to Slap Cancer (Leukemia and Lymphoma) and Locks of Love. Guests are encouraged to sport their craziest wig to the party. In addition to enjoying beats by the notorious DJ Ambrosia Salad, guests will enjoy craft beers from Lagunitas, wines from Rodney Strong, inventive cocktails by Fair Trade Spirits, get a free hairstyle consultation by Carmichael Hair Salon & Color Bar and more.
Like Haute Living San Francisco? Join our Facebook page or follow us on Twitter @HauteLivingSF. Want Haute Living San Francisco delivered to your inbox once a week? Sign up for our newsletter.
Subscribe to discover the best kept secrets in your city