Hip hop legend Nas celebrated the release of his new album "Life is Good" at Tao at the Venetian on Friday night. He fueled up for the night with friends in the restaurant and was greeted by Tao's executive chef Michael Armstrong, who sent a selection of signature dishes to the table.
After dinner, they  made their way into the packed nightclub and DJ Ross One announced Nas' arrival to a cheering crowd. The group took in the club scene at a row of VIP booths on the dance floor as fans turned to sneak a peek of the hip hop superstar. Nas then took to the stage and  jumped on the mic, treating club goers to an impromptu performance of some of his classic hits, "Hate Me Now," "It Ain't Hard To Tell," "If I Ruled The World," and "Made You Look." Hands filled the air and fans rapped along to every word. At the end if his performance Nas said, "I want to thank Tao for bringing me out tonight. I needed it. We all need Vegas." He also left the crowd with a few words of wisdom, stating, "No matter what, life is good."
Click on the photos below to enlarge.
Like Haute Living Las Vegas? Join our Facebook page or follow us on Twitter. Want Haute Living Las Vegas delivered to your in box once a week? Sign up for our newsletter.
Hip hop artist, Nas, performs at TAO
Hip-hop artist Nas performs at Tao. Photos: Al Powers/Powers Imagery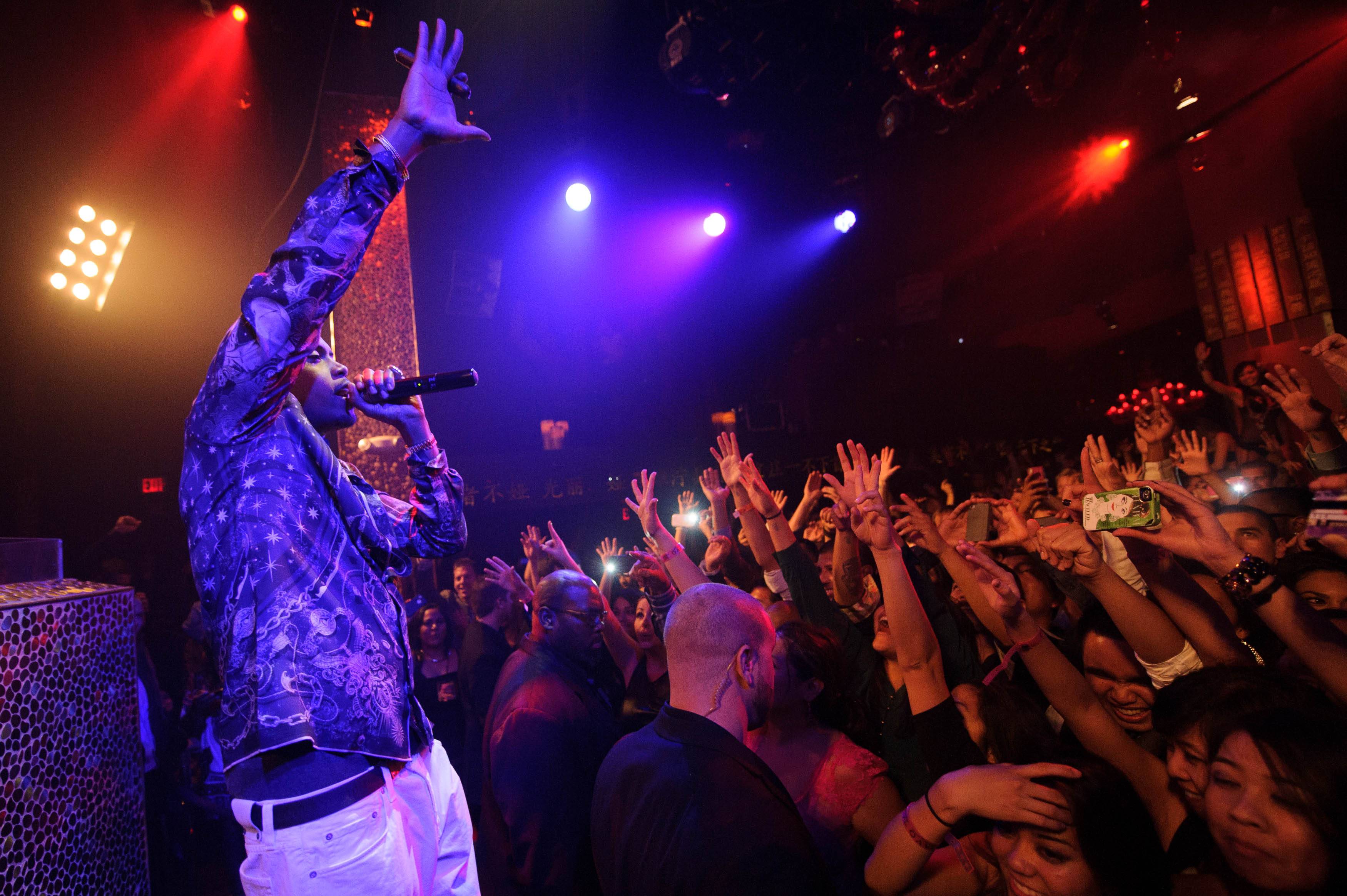 Hip hop artist, Nas, performs at TAO
Nas performs at Tao. Photos: Al Powers/Powers Imagery
Hip hop artist, Nas, performs at TAO
Hip hop artist, Nas, performs at TAO
Hip hop artist, Nas, performs at TAO
Hip hop artist, Nas, performs at TAO
Hip hop artist, Nas, performs at TAO
Subscribe to discover the best kept secrets in your city