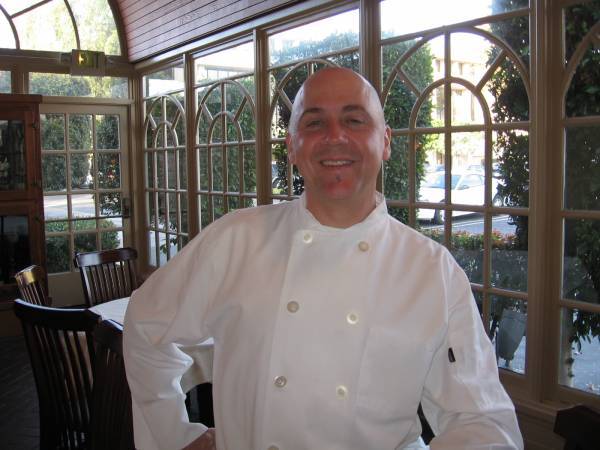 Chef Laurent Quenioux has been known for his culinary expertise throughout many well-known restaurants and eateries, from growing up in Sologne, France to becoming owner/executive chef at Bistro LQ. Prior to his success of opening his very own bistro, Laurent helped to open the Regency Club in Los Angeles along with a group from L'Oasis at La Napoule. Even with the success of the Regency Club, Laurent went on to establish the award-winning 7th Street Bistro in downtown Los Angeles, but after a decade 7th Bistro closed due to subway construction. Laurent continued his journey through the finest kitchens by landing a position as Food and Beverage Director/Executive Chef for Dodgers Stadium. Also, in 2009 Laurent dived back into the bistro business by opening Bistro LQ in Los Angeles, serving up a revolutionary menu, but that was short lived when LQ decided to close the doors in 2011 for a sabbatical.
Laurent has since collaborated with Starry Kitchen in downtown Los Angeles, showed his skills at Vertical Wine Bistro in Pasadena, California and worked for Private Clientele as a Chef Consultant, but recently LQ has landed a spot at Barney Greengrass at the top of Barney's on Wilshire. The chef will be serving up a prix fixe dinner from July 8 to July 10. The mouth-watering dinner will cost $50 which includes self parking. Unfortunately, valet parking, beverages, tax and tip are excluded. Wine pairing with selection by Jill Bernheimer from "Hollywood wine shop Domaine LA" is an additional $25, but full bar will be available with the choice of individual wines, hot teas and coffees. As of now, July 8 is completely sold out, leaving the other days between 6:30pm and 9pm available. Reservations must be made through Quenioux's website.
Here's a preview of the menu below:
Mise en Bouche(Compressed Watermelon, Geoduck, Fish Sauce, Micro Chives, Chilled Chowder). The first Course includes Rabbit Tartare, Purple Shiso, Yuzu Kosho Gel, Pickled Spring French Shallots, Chocolate Muffin, Chicken Liver Mousse. Second Course includes Aji Sweet Potatoes Hamachi, Sea Urchin Smear, Carlsbad Oyster, Bliss Smoked Steelhead Roe, Tosaka Ice Cream, English Peas Coulis, Chervil Leaves. Third Course includes Skate, Sujok, Cranberry Beans, Veal Feet, Minus 8 degree Vinegar, la ratte. Fourth Course includes Lamb Belly "parmentier", Banana Mash, Confit Spring French Shallots, XO. Dessert includes Compressed Wild Strawberries, Elderflower Meringue, Strawberry Balsamic Vinegar, Strawberry Milk Crumb, Vanilla Tonka Bean Ice Cream, Pistachio pain de gene.
Source: LA Eater
Like Haute Living Los Angeles? Join our Facebook page or follow us on Twitter @HauteLivingLA. Want Haute Living Los Angeles delivered to your inbox once a week? Sign up for our newsletter.
Subscribe to discover the best kept secrets in your city