On Tuesday March 13th, Forbes magazine Editor Randall Lane hosted the Forbes "30 Under 30" honoring tomorrow's brightest stars.  I attended the exclusive gala and was joined in attendance by more than 300 guests at Forbes 60 Fifth in New York City. The event featured a piano performance by musician Conrad Tao, food by Sorella Chef/OwnerEmma Hearst, and a scotch tasting by Glenlivet. I got a chance to chat with one of the nights honorees Conrad Tao and even Mr. Steve Forbes himself.
The 350 – plus attendees included Irin Carmon, Salon staff writer; Joe Campanale, L'Artrusi owner; Jill Donenfeld, The Culinistas founder; Daniel Fong, Lightsail founder; JR, graffiti artist; Josh Kushner, Thrive Capital managing partner; Michelle Meyer, Bank of America Merrill Lynch senior U.S. economist; James O'Keefe, conservative blogger/political activist; Mary Pilon, New York Times sports writer; David Roga,BlackRock portfolio manager; Phillip Solomond, Blackstone Group associate; Danny Strong, "Mad Men" actor; and Alexia Totsis, TechCrunch writer.
Like Haute Living Los Angeles? Join our Facebook page or follow us on Twitter @HauteLivingLA. Want Haute Living Los Angeles delivered to your inbox once a week? Sign up for our newsletter.
Anna Baskin, James O'Keefe, Michael Le Merced, Alex Pareene
Anna Baskin, James O'Keefe, Michael Le Merced, Alex Pareene
Bob Forbes, Jonny Cohen
Bob Forbes, Jonny Cohen
Glenlivet Scotch Pouring
Glenlivet Scotch Pouring
Glenlivet Tasting
Glenlivet Tasting
Joe Campanale, Sarah Krathen, Emma Hearst, Randall Lane
Joe Campanale, Sarah Krathen, Emma Hearst, Randall Lane
Liz Lin, Steve Forbes, Evelyn Rusli
Liz Lin, Steve Forbes, Evelyn Rusli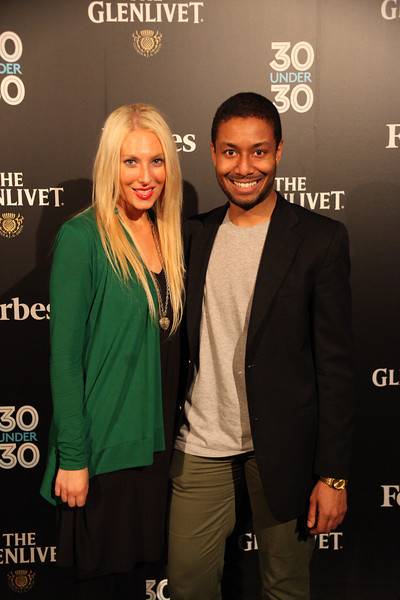 Step and Repeat