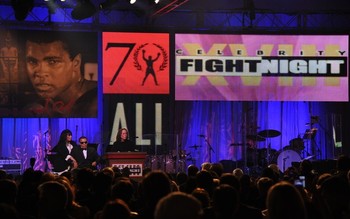 Muhammad Ali may not fight in the ring anymore, but the boxing legend continues to fight an even bigger foe than his nemeses' George Forman and Joe Frazer- Parkinson's Disease.  On Saturday, March 24, a sea of stars came out in support of the Celebrity Fight Night XVIII fundraiser, which raised $9.1 million for The Muhammad Ali Parkinson Center as well as other charities.
Celebrities such as Tom Hanks, Billy Crystal and Jared Allen rubbed shoulders with Arizona's wide receiver, Larry Fitzgerald, pro skateboarder, Tony Hawk and boxing great, Evander Holyfield at the J.W. Marriott Desert Ridge Resort & Spa in Phoenix, Ariz.
The star-studded event was full of performances to celebrate Ali's 70th birthday, which correlated with the fundraiser.  Miley Cyrus sang a cover of Bob Dylan's "You're Gonna Make Me Lonesome When You Go," while Rascal Flatts performed "Fast Cars and Freedom," "Banjo" and "Life is a Highway."  Lionel Richie and Rita Wilson also performed at the event filled fundraiser.
Ali was honored from TLC's "Cake Boss," who made a customized cake for the heavyweight champ.  The black tie-event also had a live auction featuring a vacation to Tuscany along with other luxurious items.  The silent auction, as well as a chic dinner, was among the many highlights at the event.
The event also had an award show.  This year Larry Fitzgerald, Starky Labs CEO and founder Bill Austin and Discount Tire founders, and notable philanthropists, Diane and Bruce Halle received the 2012 Muhammad Ali Celebrity Fight Night Award.
All in all, Muhammad Ali's Celebrity Fight Night XVIII raised $9.1 million for the Muhammad Ali Parkinson Center at the Barrow Neurological Institute in Phoenix, which specializes in treating, searching for a cure and providing information on neurological diseases such as Parkinson's.
Since Fight Night's inception in 1994, the non-for-profit charity has raised $80 million in support of the Muhammad Ali Parkinson Center along with other notable organizations.
The event was a haute affair indeed with this years sponsor list, which included Moet Hennessey, Belvedere Vodka, CA Technologies PRO EM, USA Today Sports Media Group and FlightOptions.
Photo Source: Getty Images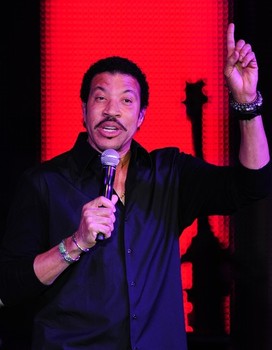 141855772
Lionel Richie Performs on Stage at Muhammad Ali's Celebrity Fight Night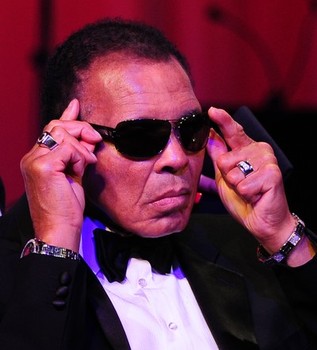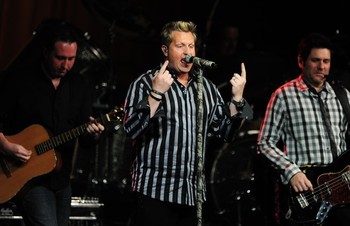 141855647
Rascall Flatts performs on stage at Muhammad Ali's Celebrity Fight Night XVIII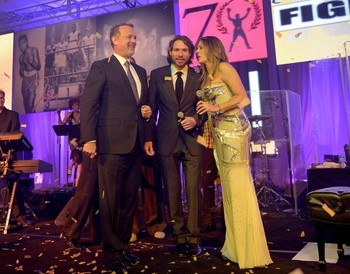 141926105RR207_Muhammad_Ali
Actor Tom Hanks, singer Michael Johns and singer/actress Rita Wilson onstage during Muhammad Ali's Celebrity Fight Night XIII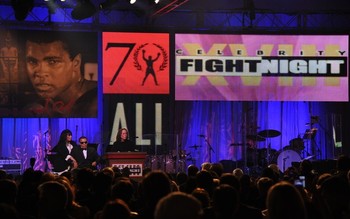 141855697