Our much-anticipated Haute 100 list is a compilation of influential individuals in business, entertainment, technology and the like. We didn't have to search far to find the 100 most intriguing, trendsetting and successful people in San Francisco. But with a list consisting of movers and shakers of this caliber, a yearly update is simply not enough. Haute Living proudly relaunched Haute100. com this month, a wealth of up-to-the-minute information on all our favorite haute listers.
World-renowned chef Michael Mina's career is coming full circle
Just one year ago, Mina opened his eponymous eatery MICHAEL MINA San Francisco on the site of his beloved first restaurant, AQUA. This milestone is paired with another, as Mina celebrates 20 years in the culinary world. The decision to open his namesake restaurant on the site of AQUA was an emotional one.
"I learned all the realities of running a restaurant and running a company and being pulled in a million different directions and still be able to weather it and create something magical," Mina said of the initial years of AQUA. Mina was an innovator of sorts, since AQUA's menu was a bold one, serving only fish. He describes those first years at AQUA in the 1990s with a twinge of emotion, even years later.
"When I started out, everyone was just young," he said. "There was some really good camaraderie. It was very hard work, a crazy kitchen environment, there's no doubt. But boy, with everybody challenging everybody, [we] constantly made things better. And what emerged from that was this extremely talented group of people." But it seems that dynamic wasn't meant to last.
"Unfortunately I had a not so good falling out with my partner," Mina said of his departure in 2002. "My biggest challenge was having to walk out of AQUA and leave all my staff behind. I had a very, very loyal staff and very loyal customers that I had to walk away from; and I had no choice. I was put in a position where I absolutely had to walk away. This was the place that was my home. I had painted the walls before we opened for the first time." Luckily, Mina was able to paint the walls a second time, this time in his own, now wildly successful eatery.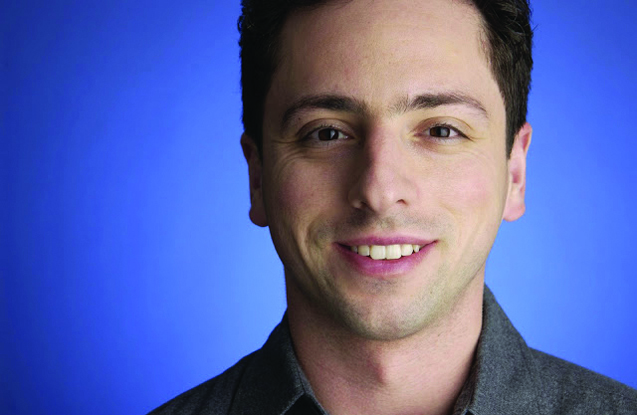 Sergey Brin and Anne E. Wojcicki Make List of Top 50 Philanthropists
 "Until the fountain of youth is discovered, all of us will have some conditions in our old age, only we don't know what they will be.
This power couple—each partner as successful as the other—went big with donations in 2011. They donated $61.9 million, landing them the number 25 spot on The Chronicle of Philanthropy's list of top 50 donators of 2011.
Together they donated the full $61.9 million to the Michael J. Fox Foundation for Parkinson's Research. Brin and Wojcicki only specified for one half of the money to go towards research of LRRK2, a gene linked to the disease.
Brin has family that suffers from the condition. In his blog, he wrote, "Until the fountain of youth is discovered, all of us will have some conditions in our old age, only we don't know what they will be. I have a better guess than almost anyone else for what ills may be mine, and I have decades to prepare for it."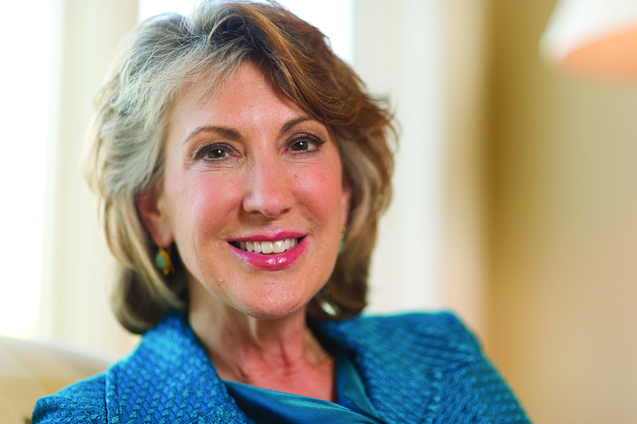 Carly Fiorina to be Keynote Speaker of ACG Denver Conference
Carly Fiorina has long been in the public eye due to her efforts as a politician and six years as chairman and CEO of Hewlett-Packard. Now, ACG Denver has selected her to be keynote speaker for the 2012 Rocky Mountain Corporate Growth Conference by ACG Denver.
From March 13-14, conference attendees will learn how to promote and achieve growth and prosperity in a still somewhat unstable economy.
"Carly has led profound change and transition within her companies, and she will share her insights on how she was able to lead organizations that could capitalize on opportunities and always stay adaptable," ACG Denver said in a statement.
Gordon Moore's Intel Working on New Chip Intel Co-Founder Gordon Moore is spearheading the creation of a revolutionary chip called Rosepoint. The chip, made for cell phones, will increase Wi-Fi connection speed and lengthen battery life.
Ideally, Rosepoint would be sold at a reduced price premium, making it the future of the mobile phone. The engineers at Intel are diligently working on the innovative chip, as anxious techies await its market arrival.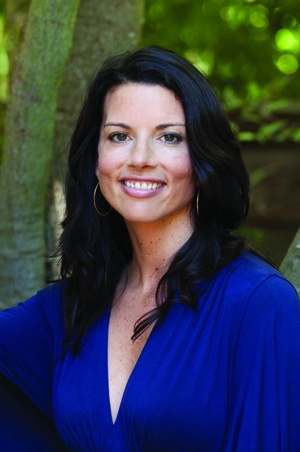 Gina Bianchini Elected to Serve on Scripps Networks Board
Social networking mogul Gina Bianchini was elected to serve on the board of directors of Scripps Networks Interactive Inc. The former CEO of Ning and founder of Mighty Software, Inc., Bianchini brings a world of knowledge to the Scripps Board.
Scripps Networks Interactive is a developer of lifestyle content on a platform where television and Internet intersect and complement each other. Brands the company works with include HGTV, the Cooking Channel and the Food Network.
"Gina Bianchini's expertise, vision and creativity in the rapidly evolving world of social networking make her uniquely qualified to serve on the Scripps Networks Interactive board," said Scripps Chairman, President and CEO Kenneth W. Lowe. Bianchini is equally excited.
"I'm looking forward to working with the management team as a member of the company's board as they guide the business into a very promising and exciting future," she said.
Senator Dianne Feinstein Proposes Protective Bill
California Senator Dianne Feinstein, Chair of the Senate Select Committee on Intelligence, is proposing a bill to protect private companies when sharing information on cyber threats they faced with.
"Generally, only government contractors can receive a security clearance, but other companies, such as Internet Service Providers, need to receive classified threat information in order to protect against attacks," Senator Feinstein said.
The Cybersecurity Information Sharing Act, S. 2101 would protect the companies that do volunteer information. Included in the bill is the creation of an agency to manage the information.
"Participation in information sharing in this bill would be voluntary for companies, but any company that does share threat information will be protected for doing so, and the information would be subject to strict privacy controls," Senator Feinstein said.
Sean Parker Developing 'AirTime,' Due for Release Soon
 The buzz in the tech world is that Airtime will launch soon.
Sean Parker already has a number of social media and other Internet projects under his belt (Napster and Facebook amongst them), and he's been working on a new endeavor. He and fellow co-founder of Napster Shawn Fanning are working on a new startup, Airtime, an engine that allows users to enter their interests and be brought face-to-face with other users with similar interests, via a form of video chat. Yuri Milner and Michael Arrington are among the investors. The buzz in the tech world is that Airtime will launch soon.
Larry Ellison's Oracle Acquires Taleo Corp.
Larry Ellison's Oracle Corporation, a business hardware and software systems company, just made its second purchase in three months. The firm acquired Taleo Corp, a human-resources software company, for $1.9 billion. Oracle will undoubtedly benefit from Taleo, as the latter helps companies recruit employees, set their compensation and manage human resources overall. This cloud software is sold through subscriptions over the Internet. Ellison has spent an estimated $40 billion on companies meant to assist in the management of everything under the human resources umbrella.
Thomas Keller Creates California Dining Itinerary for Relais & Châteaux
Renowned chef Thomas Keller was tapped to create a dining itinerary for the renowned Relais & Châteaux. Keller designed a guide to the must-try dining destinations in California, including culinary hotspots Dry Creek Kitchen and Auberge du Soleil. His itinerary ends at his critically acclaimed eatery The French Laundry.
Subscribe to discover the best kept secrets in your city