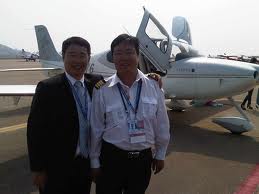 Image: cirrusaircraft.typepad.com
Just four days into its existence, Zhuhai Cirrus Aviation has had impressive sales in China, once again reaffirming the growing appetite wealthy Chinese individuals have for luxury and air travel, despite some government restrictions.
South China private jet dealer, Zhuhai Cirrus Aviation, has had impressive sales just four days into the company's existence demonstrating what many have already picked up on – luxury is still extremely popular and in demand in China. According to Chen Shaochang, general manager of the firm, since opening for business on Friday, Zhuhai has already sold 14 aircraft, including US-made lightweight Cirrus SR20s and SR22s priced at nearly $480,000 and $791,000 respectively.
The company is located in Zhihai, Guangdong province and it is the first fixed-base operator. The company provides a multitude of aeronautical services like parking, aircraft maintenance and fueling. Promoted under the slogan "Flying is a lifestyle," the company hopes to expand to 40 stores across China and in the northeastern region in particular.
Government restrictions mandate that every private flight require a lengthy approval procedure, keeping it very inconvenient to fuel, park or repair a jet in the country. Authorities are working to loosen the tightly controlled low-altitude airspace in several regions in an effort to boost the aviation industry in China.
Source: Wantchinatimes