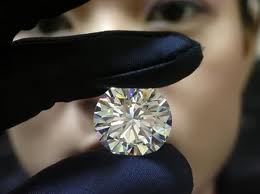 Image: The China Observer
In a move that would understandably increase the percentage of Chinese consumers buying luxury goods in China in the coming years, the region is expected to lower taxes on luxury goods this year.
Known for having hefty taxes on luxury goods purchased in the mainland, China is expected to lower its taxes on designer items this year in hopes of encouraging more spending at home and decreasing the number of wealthy Chinese consumers who travel for their designer purchases.
For years the power of the Chinese consumer outside of China has been unwavering as many buyers travel overseas to purchase luxury items due to the high taxes back home. However, once taxes are lowered, it's likely that many consumers will choose to simply stay home and buy their goods without having the hassle of travel.
World Luxury Association claims that 72% of Chinese consumers believe that luxury goods are cheaper overseas than in China and 69% of those polled said they preferred to travel because of the fact that they believe they have more options available to them outside of China. But a new study by American business research and consulting firm Frost & Sullivan predicts that by 2015 this could change. The report predicts that in about three year, Chinese consumers will be purchasing around 55% of their luxury items locally, compared to 48% last year and 40% in 2006. By 2015, business consultancy firm Bain & Co. believes that 21.7 billion euros will be spent in China on luxury items, in comparison to 12 billion euros spent on luxury products last year.
The hot ticket items for Chinese luxury consumers remains designer handbags and leather accessories, for which 1.7 billion euros were spent on in 2010 alone. Another significant factor leading to the prediction that more Chinese wealth will be spent at home is the expectation that by 2015 there will be 54 million "wealthy" Chinese people, in contrast to 21.7 million accounted for in 2010.
Source: Luxuo
Subscribe to discover the best kept secrets in your city