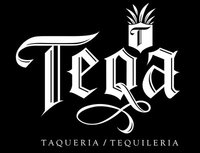 No matter what, I am always in the mood for Mexican. Always. So you can imagine my delight when I heard that a new Mexican restaurant — TEQA Taqueria/Tequileria — with an A-List chef line-up is coming to town.
The new taqueria located in Murray Hill is expected to open at the beginning of February with a sexy and fun nightlife atmosphere, bringing Spanish flavor from all around the world right to your backyard.
Executive Chef Lisa Schoen, personal chef to Derek Jeter of the New York Yankees, former executive chef of "Saturday Night Live" and Food Network veteran, has created a modern menu of all of your Mexican favorites, including tacos, quesadillas and salads. I'm looking forward to the tuna tartar with avocados and cucumbers and the short rib taco with tiger sauce and vegetable slaw.
In addition to the savory menu, John Lermayer, tequila expert from Morgans Hotel Group, and Naren Young, a New York bartender, have crafted a wide selection of specialty cocktails using more than 100 different bottles of tequila.
Now, that's what I'm talking about.
Both the tacos and tequila come together with the help of Derek Axelrod, TEQA owner, who used his experience working with the family business, French Connection, to stylistically combine the two.
Now, let the countdown begin. The grand opening is just a couple short weeks away.
TEQA is located at 447 Third Ave. at E. 30th, 212.213.3223. It will be open at 5 p.m. on Monday through Friday and noon on Saturday and Sunday.
Like Haute Living New York? Join our Facebook page. Want Haute Living New York delivered to your in box once a week? Sign up for our newsletter.