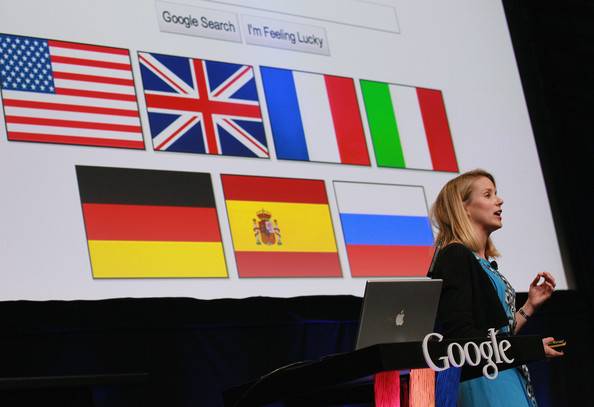 Our Haute 100 list details the accomplishments of the most influential people in each of our markets—Miami, New York, Los Angeles, and San Francisco. These people continue to make moves, so rather than waiting for the next Haute 100 issue to come out, we thought we'd provide you with regular updates on those Haute 100 members who are making headlines. Check back daily for more info on the most powerful people in your city. As the new vice president of Google Inc.'s Geographic and Local Services, Marissa Mayer is not disappointing.
Marissa Mayer
Category: Thinkers
Company: Google
Industry: Technology
What Made Her Haute: Mayer joined Google in 1999 as the company's first female engineer, where she was one of the first dozen or so engineers in the entire company. She has worked on designing and developing Google's search interface, defining Google News, Gmail and Orkut, and launching more than 100 features and products on Google.com. Google has filed several patents based on her work in artificial intelligence and interface design. Mayer has also taught introductory computer programming at Stanford to more than 3,000 students, and she has received the Centennial Teaching Award and the Forsythe Award for her contribution to undergraduate education.
What Makes Her Haute Now: Marissa Mayer, who was promoted recently to vice president of geographic and local services, is getting straight to work. Google's key mission for 2011 is a project called "contextual discovery," technology that enables Google to look at a person's current location and browsing history to determine what kind of data to display on the user's screen. Around the Web, this is being referred to as "searching without searching;" "[It] would push data on users…before they even know they need it," says Mayer. And it is even being used for mobile devices, making its unique social recommendations a key part of its appeal.
"If you're sitting in a restaurant, can we pull up the menu? And can we pull up a menu that isn't the menu that the waiter would have just handed you, but a social menu — where you can see what other people have ordered, what other people like, how it's been marked up," she said.
Like Haute Living San Francisco? Join our Facebook page. Want Haute Living San Francisco delivered to your in box once a week? Sign up for our newsletter.