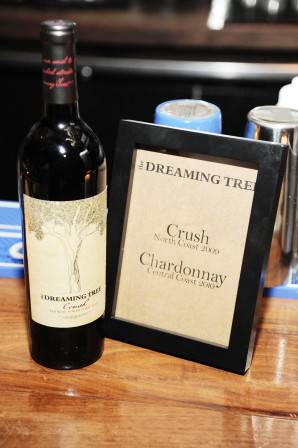 On Friday, September 14,  the cast of the upcoming film, "The Oranges," gathered with an intimate group of friends, press and celebrities at The Jimmy at the James Hotel to celebrate the film's October 5, 2012 U.S. release.  
The film's cast including Adam Brody, Leighton Meester, Jack McBrayer, Oliver Platt, Allison Janney, Gabourey Sidibe, Catherine Keener and guest Dave Matthews, toasted the new romantic comedy with Cinema Society with Dave Matthew's very own Dreaming Tree Wines.

At the invite-only bash, cast and VIP New Yorkers sipped The Dreaming Tree Chardonnay and Crush, a red-blend aptly named after the Dave Matthews Band hit song of the same name. Matthews sipped on Crush throughout the evening.