Dr. Amin Javid ( Los Angeles )
Speciality : Spine & Joint Expert
My mission is to reach out to all those who have given up on the hope that there is help out there for them.  My mission is to utilize all the unique skills and knowledge I have acquired throughout my career coupled with cutting-edge technology to make a difference in the lives of anyone that needs health; from those with chronic, debilitating diseases to those who desire to maintain and improve their functionality.
Amin Javid D.C. is a Nationally Published Author in the field of Human Biomechanics. Dr. Javid is a State and National Board-Certified Chiropractic physician.  He is one of the industry's most sought-after physicians and Medical illustrators whose knowledge and expertise have been commissioned by other physicians and healthcare institutions worldwide. Dr. Javid has been recruited to review various trauma cases and has provided rationale along with biomechanical schematics depicting the likely etiology of trauma.  He feels that a patient's understanding of his/her problem is crucial and as important as properly diagnose it. Patient education plays a vital role in Dr. Javid's philosophy and, it's for this reason, he began illustrating a variety of medical disorders. This dedication to educating his patients has catapulted him to be one of the most highly sought-after medical illustrators in the country.  His artwork has been displayed Internationally in numerous countries and is currently available at www.MedSketch.com in limited quantities.
Dr. Javid is a chiefly evidence-based physician whose ability to correctly diagnose and treat patients resides in his 'whole body' approach.  Treating the whole body is solely dependent upon having an intimate understanding of each of its individual parts. Mechanical dysfunction (of non-traumatic origin) is practically certain to cause or be caused by dysfunction in another region of the body.  The musculoskeletal chain of the human body is precisely the reason why non-invasive, safe, medical intervention such as chiropractic care provides tremendous benefit.
As a result of his knowledge and unique abilities, Dr. Javid is called upon to advise healthcare teams in motor-related management of disorders such as Traumatic Brain Injuries, Fibromyalgia, Arthritities,Cerebral Palsy and Muscular Dystrophy. Several of these cases have been documented from its onset and will be available to view upon completion of the rehabilitation conducted by their respective integrated management teams.
Dr. Javid's expertise continues to benefit a variety of patients ranging from Hollywood actors, models and highly elite professional athletes.  His unique set of skills has earned Dr. Javid the label of being awarded the Top Chiropractor of 2018 by Los Angeles Magazine.
After having done extensive research on the healing benefits of CBD, Dr. Javid has also recently developed a CBD/botanical pain balm that's replacing prescription medications.  He has perfected the ideal blend of the highest-quality, natural ingredients. It has been clinically tested to drastically reduce (if not eliminate completely) pain and inflammation.
He completed his undergraduate degree at the University of California, San Diego.  He went on to earn his Doctorate at the University of Bridgeport, Connecticut where he was accepted into the V.A. Hospital rotation; an affiliate program of the Yale University School of Medicine.  Dr. Javid currently practices in the heart of Beverly Hills California where he continues to publish research alongside the country's leading experts and has established himself as one of the most sought-after musculoskeletal experts in the country. He is the Director of the PERFORMANCE Joint Regeneration program in Beverly Hills, CA and is on the Medical Advisory Board of both AguaInternational.org and Chiariproject.org.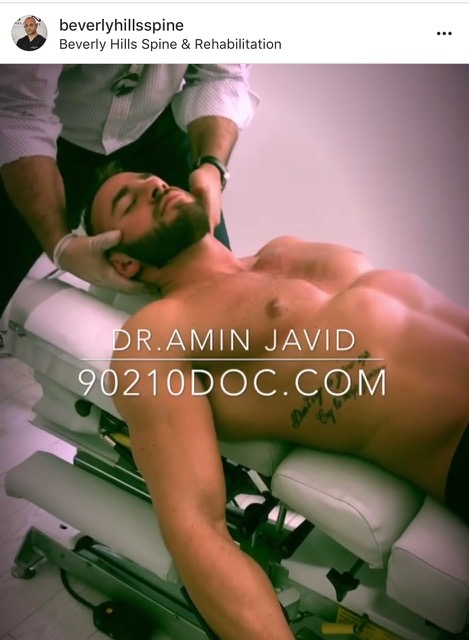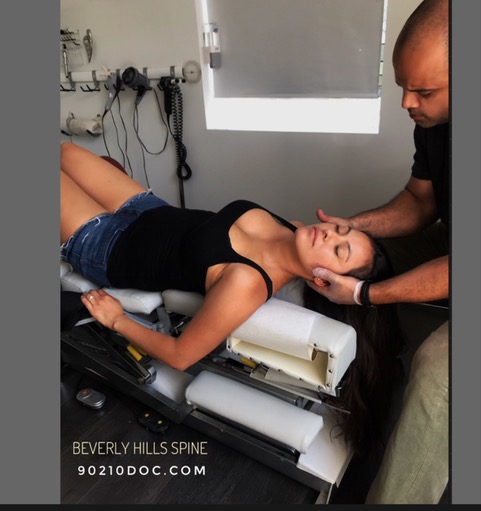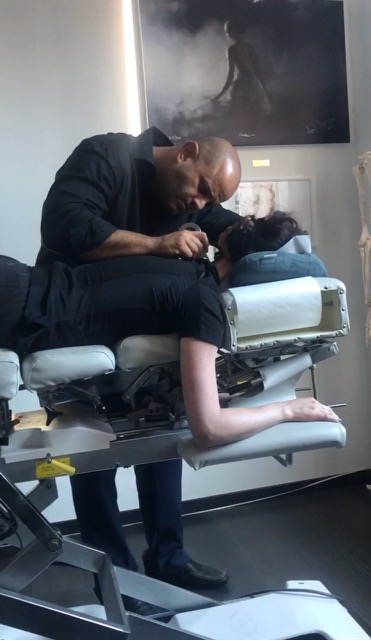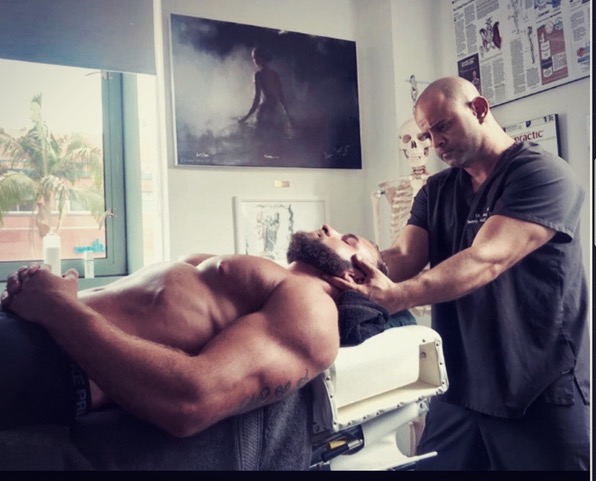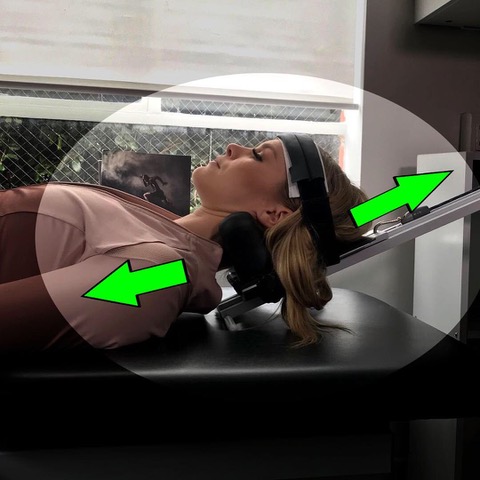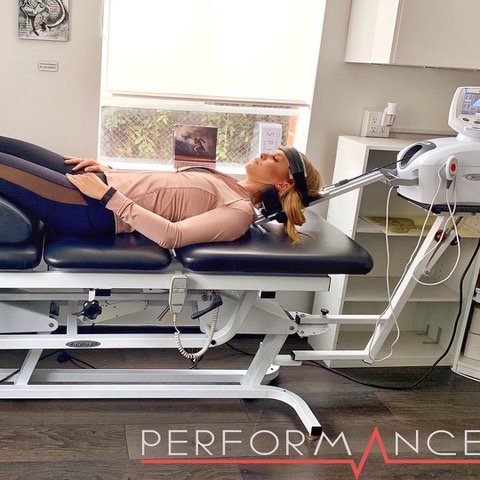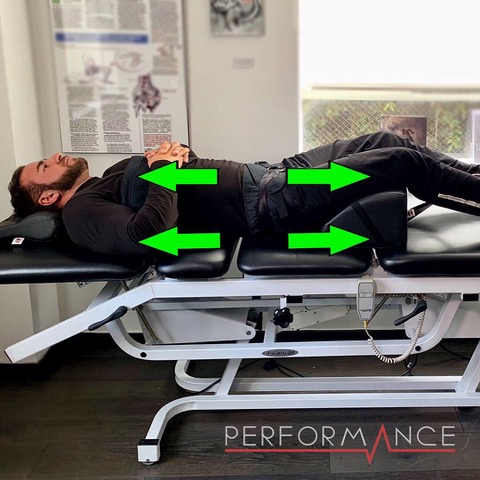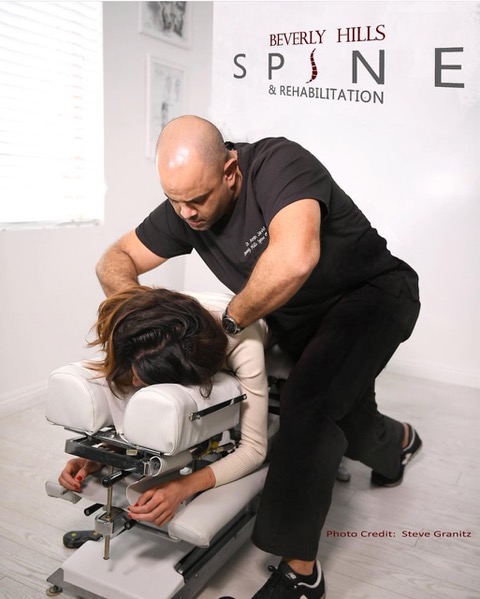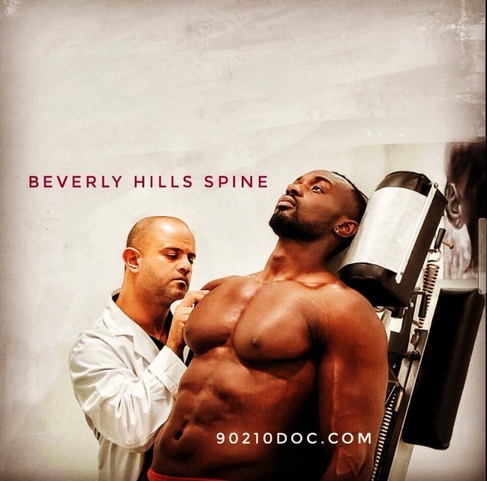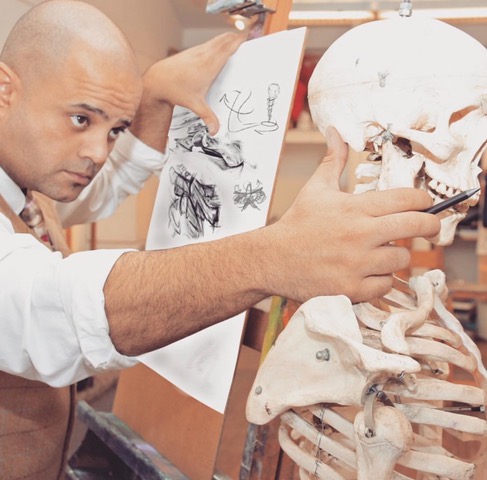 "I was referred to Dr. Javid when I threw out my back last Thursday, exacerbating a pre-existing pain in my back from weeks prior. The pain was agonizing and it literally hurt to breathe. A friend of a friend recommended Dr. Javid. His office staff quickly and graciously scheduled an appointment for me for Friday morning. Dr. Javid was warm, friendly, knowledgeable (and funny), and worked on my back for about an hour. I literally walked out of his office with about 50% less pain than I did when I walked in. By that night, I was at 90%. By the next day, I was 100% better. It was the first time in almost a month that I didn't have pain in my back. I cannot thank him enough. I highly recommend him!!!"
- Gennie P.
Los Angeles, CA
There is no better chiropractor on this planet than Dr. Javid! I've been to many chiropractors and have also had neck surgery and it's very important to me to find a doctor who is skilled, takes the time to get to understand the problem and then fix it accordingly. When I was searching for a chiropractor in Los Angeles/Beverly Hills, Dr. Javid was referred to me by a few different people. The pain relief I felt after just one appointment was incredible! I now see him on a regular basis for "maintenance". He's the best!
- Steve G.
Beverly Hills, CA
I can't even BELIEVE my luck in finding Dr. Javid. He is reversing decades of misery from my frozen neck and back because he's that smart, talented and passionate. He's not a crack'n'go kind of doctor. You're not in and out in fifteen minutes. He spends a lot of time with you, really listens, considers your entire body structure - muscles, ligaments, fascia, posture, feet - and works on it all towards goals he defines and thinks about extensively. He's a chiropractor, physical therapist and, in my opinion, magician.
- Laurian L.
Beverly Hills, CA
Beverly Hills Spine & Rehabilitation is everything they claim to be. Dr. Javid was professional, knowledgeable and honest. This man has tremendous knowledge and he has a unique ability to actually explain the problem in a way the patient really understands- No other doctor I have seen has been able to do that. If you have back pain, or knee pain like I do, I can personally testify to the capabilities of Dr. Javid. - I feel this man can help anyone.
- Allen H.
Los Angeles, CA
Look no further! This is the best Chiropractor around, period. And he is SO much more than a Chiropractor; he is like a "human body guru", it's hard to put into words what he does but he considers EVERYTHING; from posture, movements, pain, foot position during walking etc. Dr. Javid is truly gifted, he sincerely cares and educated me on many things I can do and change in my own daily life and that has helped ALOT! I cannot say enough good things about him, I am so thankful. He has the answers, GO SEE HIM!!
- Nicole N.
Los Angeles, CA
Dr. Amin is one of the most knowledgeable and trustworthy people I have ever came across! Forget the fact that Dr. Amin knows more than you do about your body; he is patient, practical, and draws up a complete plan customized for your rehabilitation. He increased my range of motion by 40% in one session! Highly recommended. Great energy and good soul.
- Vernon G.
West Hollywood, CA
Best Doctor/Chiropractor experience I've ever had! I've had knee pain since I was 7-8 years old. I've been to doctors and multiple chiropractors over my lifetime and have never encountered such knowledge and confidence in a doctor's office.
He immediately could tell my knee pain was because of foot/toe issues and the way my body had learned to walk/compensate for the foot problems was causing my knee problems. (Something no other doctor has ever considered). He was so knowledgeable and made sure you left his office knowing way more than when you came in. He also is a great guy with a great sense of humor and very genuine. You leave there feeling well taken care of, but also feel better mentally and emotionally. You've found a great doctor when he heals you with laughter as well as his skill! He is worth every penny and we can't wait to go back!
- Hannah C.
San Jose, CA
I made an appointment with Dr. Javid at the recommendation of two colleagues. I am very athletic and was injured playing tennis. It was important to find a chiropractor who didn't want to fix my problem with a quick adjustment. Dr. Javid specializes in bio-mechanics. I was having terrible pain in my shoulder and right arm and he really took the time to figure out where the root of my pain was coming from. After three treatments, I was nearly pain-free and am able to play tennis again. I HIGHLY recommend him!
- Lucas B.
Beverly Hills, CA
Dr Javid is the best of the best!!!! Never in my life I had physically and mentally felt as good as today. He has lots of experience, u feel comfortable with the exercises he practices on you. Great help on your recovery, amazing doctor. Professional, kind. words cannot describe such a great human and doctor. #blessed!!!!!
- Sinai P.
Beverly Hills, CA
Dr. Javid is the best hands down! I just went there last week told him I needed to see him for my knee wasn't even planning on seeing him but thought it'd be best and he was able to get me right in that next day and really helped me out. I was going to Infusio for another Lyme treatment and flew in from Maine and stayed for the week. He is not only the best Chiropractor I've seen in my opinion he is also the sweetest guy. He really puts a smile on your face. He has the best attitude about everything, is so knowledgeable and is just an overall pleasure! He really is such a joy to see. I've seen him the two times I've been to Beverly Hills and even if I'm feeling better next time it's a must to see him I can never forget him! I have no complaints about Dr. Javid. Definitely a must to see him with any pain you have!
- Victoria B.
South Portland, ME
Articles

by

Dr. Dr. Amin Javid
Dr. Amin Javid is Board-Certified chiropractic physician and one of the industry's most sought after medical illustrators. With a mission to utilize his acquired skills to benefit patients through cutting-edge technology, Dr. Javid strives to make a difference in the lives of those who suffer from chronic and debilitating diseases. Dr. Javid sat down with…