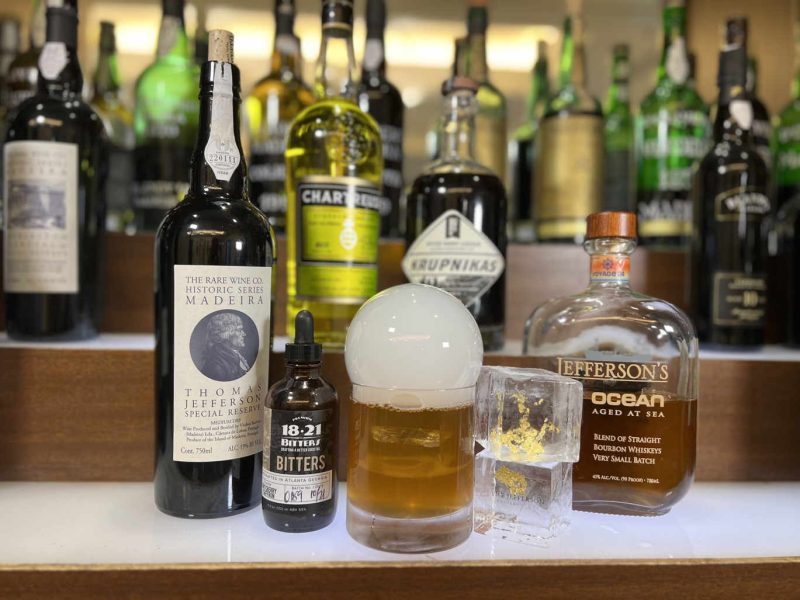 Photo Credit: Hotel Jefferson DCTo celebrate 100 years of The Jefferson DC's building, the hotel's mixology team has crafted an experiential cocktail that's meant to embody the true essence of the property, as well, of course, as Washington DC itself.
Ingredients in the Centennial Cocktail include a coconut and peppercorn-washed barrel-aged Jefferson's Bourbon to represent the iconic ivory and black marble floors, Jefferson's Madeira, as well as herbal and spiced liqueurs with cherry-saffron bitters, all of which is stirred and poured over a 24kt gold encapsulated ice cube, branded with The Jefferson logo and topped with an aromatic smoke bubble.
This high-end cocktail has a $100 price tag, and is available at on-site locations including The Quill and The Greenhouse.
How To Make The Jefferson DC's Centennial Cocktail At Home
1.5 oz Coconut-Pepperson washed Jefferson's Ocean Bourbon
1 oz Jefferson's Madeira
.25 oz Yellow Chartreuse
.25 oz Krupnikas Spiced Honey
2 dashes Tart Cherry Saffron bitters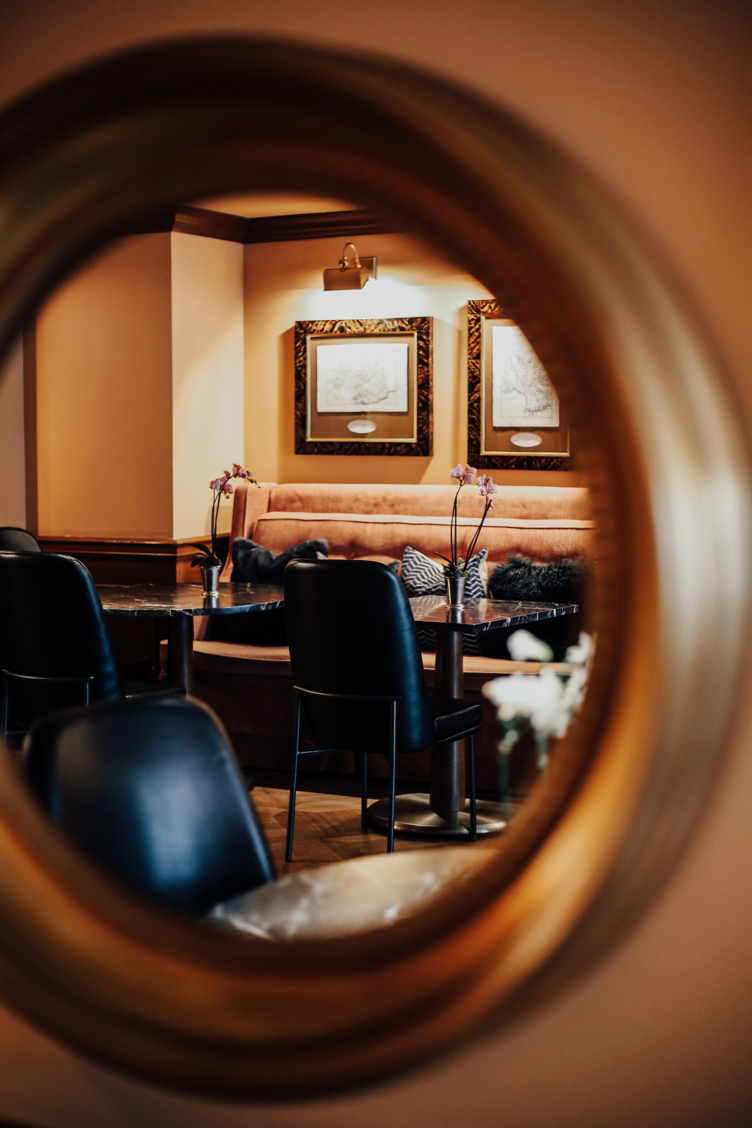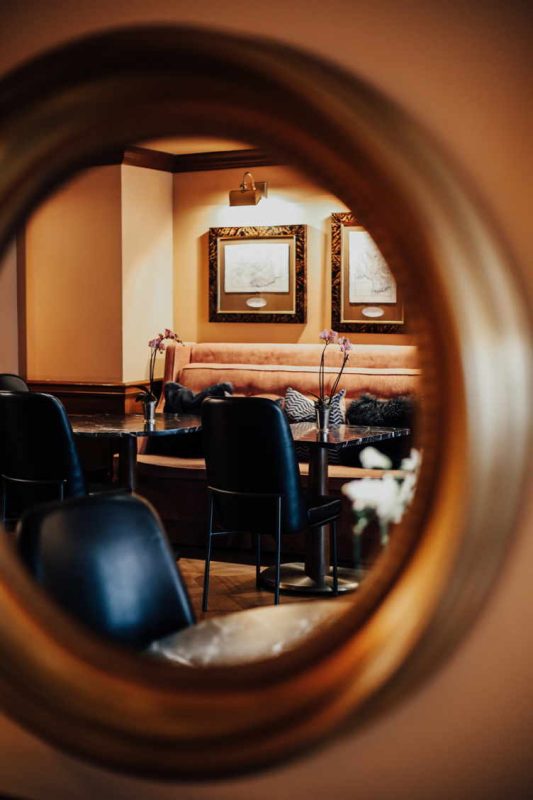 Photo Credit: Hotel Jefferson DC
Subscribe to discover the best kept secrets in your city