Photo Credit: Courtesy of World Red Eye
Last week, Miami Swim Week took center stage, and in the spirit of this event-filled week, Haute Living hosted an exclusive dinner for the stunning model Daniela Botero at the luxurious undersea haven of Sexy Fish Miami. Located in the heart of Brickell, this aquatic-inspired paradise is renowned for its delectable cuisine, awe-inspiring oceanic décor, and an ambiance that radiates infectious energy.
As our guests arrived in waves of style, they were greeted with a carefully curated selection of culinary treasures. Platters of crispy pink shrimp, duck and watermelon salad, and plates with yellowtail sashimi and salmon tartare were presented, offering a symphony of flavors.
Photo Credit: Courtesy of Courtesy of World Red Eye
Amidst the mingling and the electrifying music, the second wave of culinary delights crashed upon their plates. Spicy tuna maki rolls, alongside the salmon avocado maki and the expertly crafted chef-selected nigiri, showcased the exceptional artistry of the culinary masters at Sexy Fish Miami.
Photo Credit: Courtesy of World Red Eye
Yet, the evening's excitement extended far beyond the culinary realm. The room came alive as the Sexy Fish team presented an extraordinary bottle parade. As bubbles sparkled and champagne flowed, a touch of magic was added to the already unforgettable night.
Photo Credit: Courtesy of World Red Eye
The culinary journey continued with the arrival of decadent entrees. Guests savored the caramelized black cod, the prime spicy beef tenderloin, and the grilled sweet potato. As the evening drew to a close, Haute Living's celebration left guests with a sweet and indulgent finale – freshly baked donuts and creamy cheesecake. The extravaganza created an experience that set the stage for an extraordinary Swim Week.
Photo Credit: Courtesy of World Red Eye
Notable attendees included Brent Saunders, Eva Garzon, Aymeric Bianchi, Jorge Masvidal, Shanon de Lima, James McDonald, Anggie Bryan McDonald, Alberto Marrero, Ginger Grace, Shino Bay, Alejandro Suarez, Hernan Diaz, Simone Sestio, Alejandro Chaban, Alejandro Jimenez, David Soria, amongst others.
Photo Credit: Courtesy of World Red Eye
Photo Credit: Courtesy of World Red Eye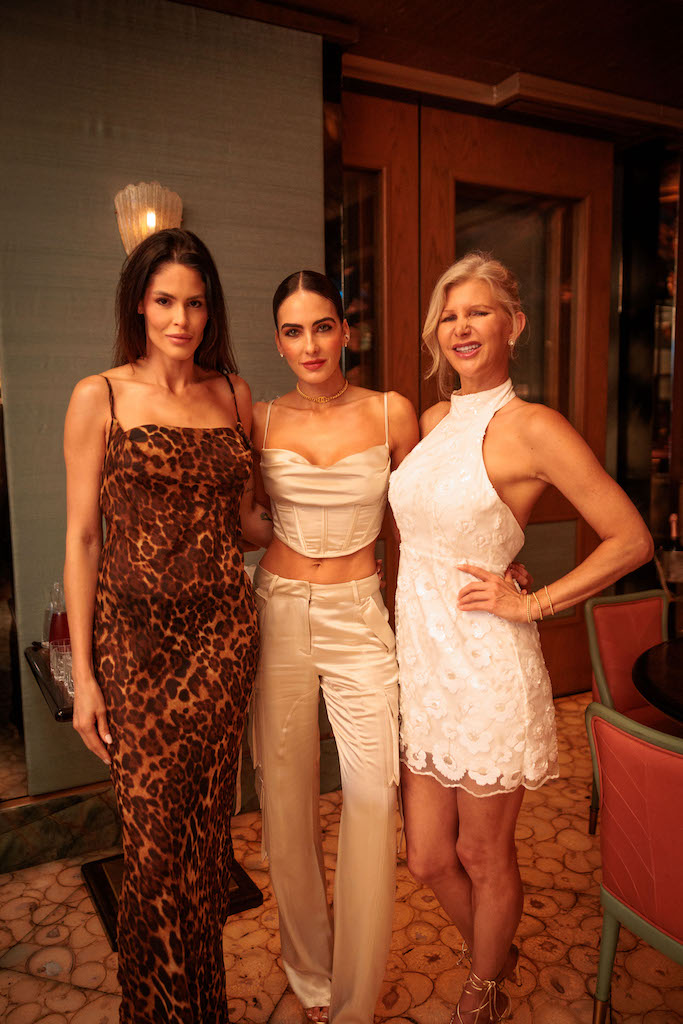 Photo Credit: Courtesy of World Red Eye
Subscribe to discover the best kept secrets in your city