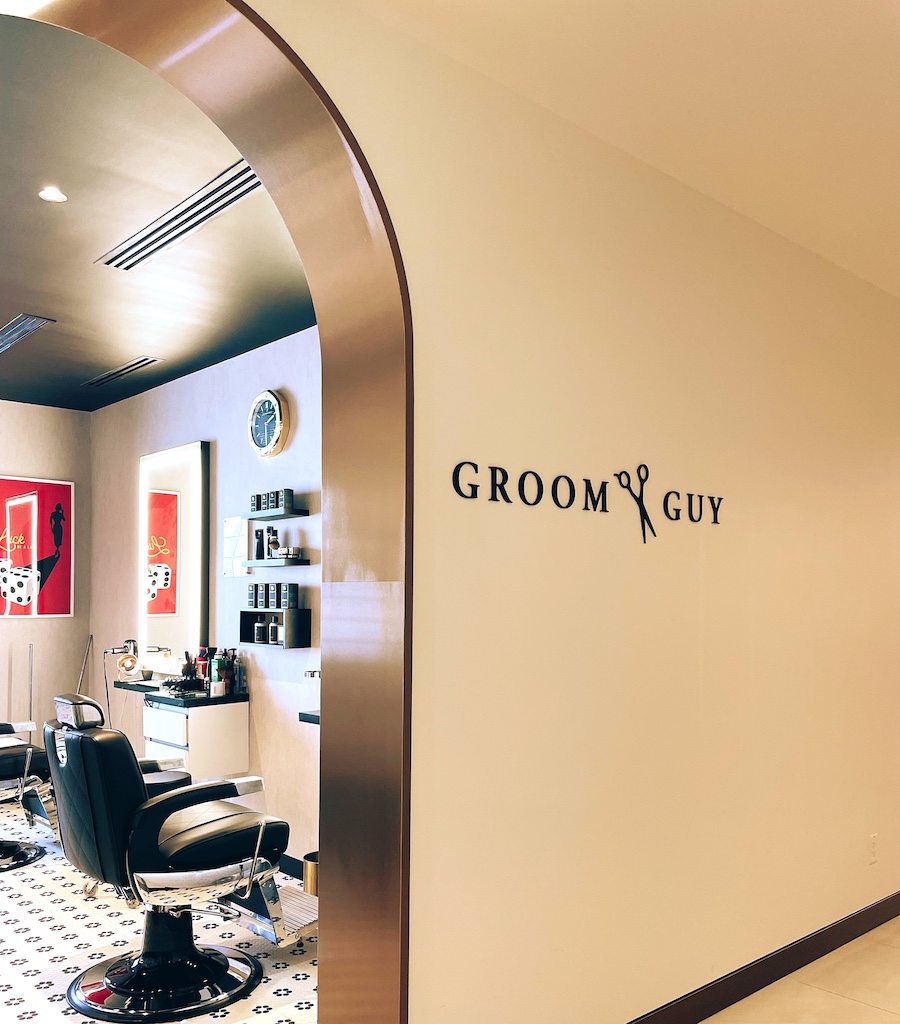 Photo Credit: Courtesy of Sam Awatt
There is one thing that all gentlemen have in common – the need for a good haircut. Now, where you choose to get groomed, that's for you to decide, but take a listen because we have exciting news for you. Groom Guy has made its mark in two incredible locations: Washington, DC, at Yours Truly DC Hotel – Vignette Collection by IHG and Palm Beach Gardens, FL, at PGA National Resort.
Are you prepared to enter a haven where luxury, attention to detail, and a simplified menu of services are at your disposal, redefining what grooming means for the modern man? Once we dive into the details of how Darius Davie, Men's Hairstylist and Founder, and Matthew Sears, Director – childhood friends turned business partners – have led the charge in men's grooming, you'll be booking an appointment in no time.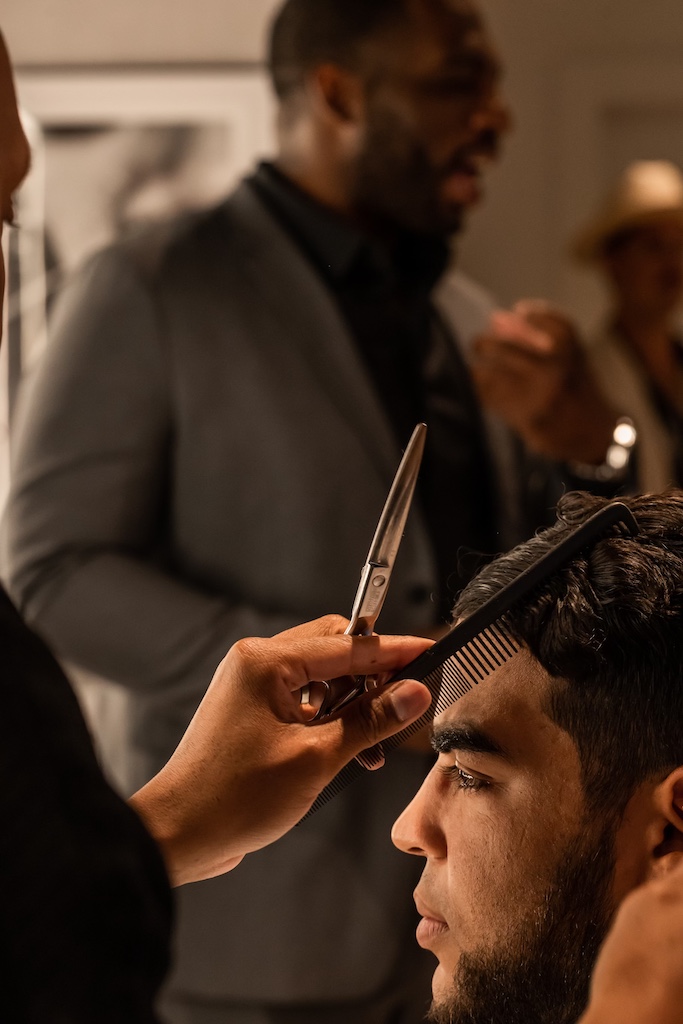 Photo Credit: Courtesy of Anna Mucci
Why Groom Guy?
At Groom Guy, they understand that a haircut is more than just a routine; it's a crucial step in a man's self-care regimen. That's why they have made it easily accessible for you.
Whether exploring the historic landmarks on Capitol Hill or teeing up on the golf course with your buddies, Groom Guy adds significant value to your daily adventures by bringing their exclusive locations to these luxurious hotels. How epic does that sound? You can get a fresh cut while indulging in luxury, all without missing a beat.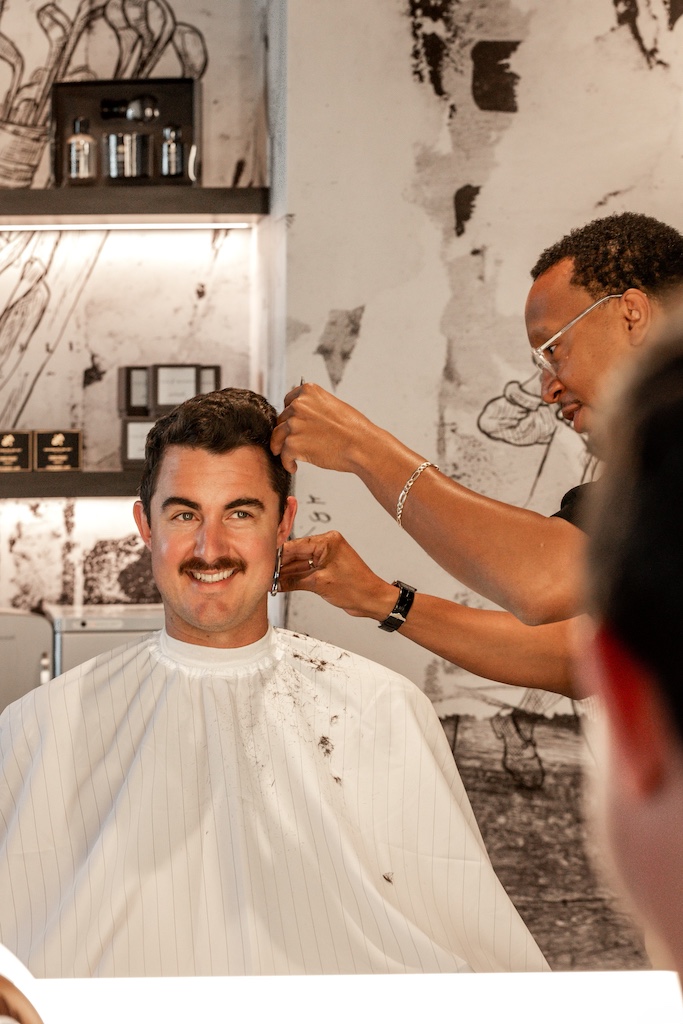 Photo Credit: Courtesy of Anna Mucci 
The Barber Studios
Now, here's where the attention to detail comes into play. Forget about the typical barbershop with rows of chairs. Groom Guy is all about privacy and intimacy. Instead of feeling crowded, you'll find only a few chairs, offering an exclusive experience tailored specifically designed for you.
As you step inside Groom Guy, you'll be transported to a world where authenticity and luxury envelop you. Their boutique studios are meticulously designed, paying attention to every detail, and tailored to the unique vibes of each market. They also proudly carry V76 by Vaughn Acord, a premium line of men's grooming products. So, between their sophisticated décor, refined grooming routines, and elevated product line, your grooming experience is about to transcend all expectations– one you never expected to have, not even in your wildest dreams.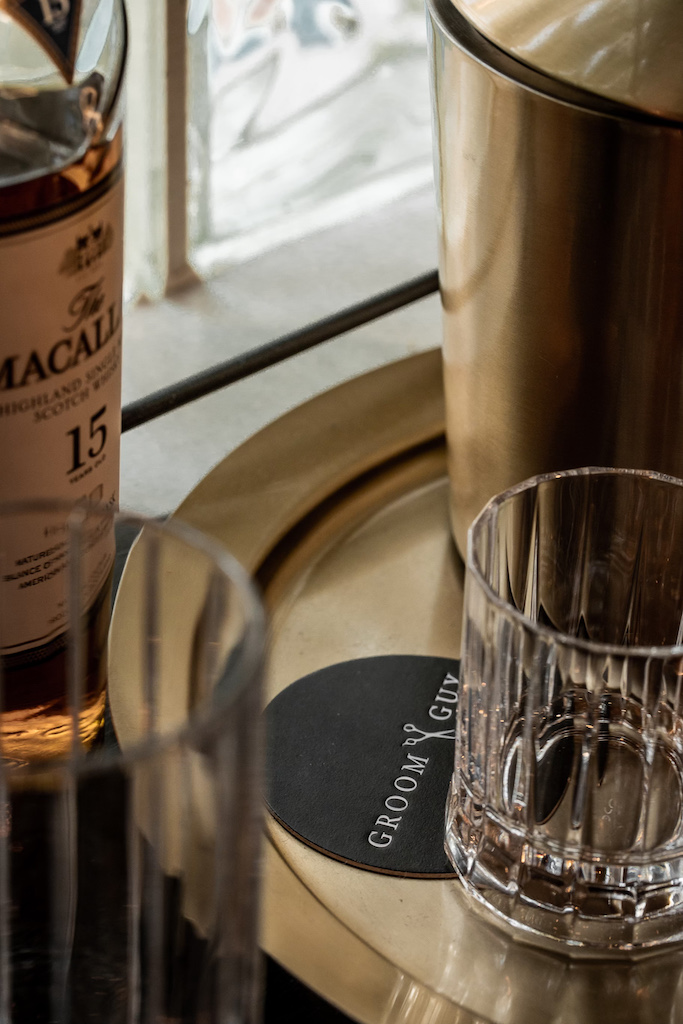 Photo Credit: Courtesy of Anna Mucci
Luxury Meets Groom Guy
Most recently, Groom Guy and V Starr partnered up to build the studio at PGA National Resort, following a $100-million resort renovation. With celebrity stylist Vaughn Acord, tennis world champion Venus Williams, and County Commissioner Mack Bernard making appearances, you can be sure that Groom Guy means business.
And did you hear about The Gentleman Experience presented by The Macallan at PGA National Resort? Erika Moore, Marketing Lead, said it best: "Groom Guy and The Macallan pair perfectly by creating a luxurious experience through thoughtful cocktails and an exceptional pouring ritual to be savored from the seat of your barber's chair," and we agree.
But Groom Guy's vision extends beyond the barber studios. As a new and fresh company, they are at the forefront of men's wellness and the conversation around self-care. Their aim is to modernize and push boundaries creating a healthy community of gentlemen. What's more exciting than a group of friends getting a fresh look together? Sounds like a next-level gentleman's experience.
Gentlemen, it's time to look sleek. Step into a community that not only recognizes but cherishes the significance of self-care in today's world. Groom Guy is on a mission to elevate your style, support the hotel industry, and ultimately redefine what it means to be a modern gentleman. By joining them, you can unlock your full potential. Welcome to the new era of grooming, where luxury meets self-care in the most incredible way!
Subscribe to discover the best kept secrets in your city