Photo Credit: Courtesy of Loews Hotels & Co
There's no better way to kick off summer than by basking in blue skies, jet-setting, and indulging in thrilling new adventures. Whether you are heading to the mountains, the beach, or the city, Loews Hotels & Co, the upscale brand behind 25 destinations across the United States and Canada, has you covered with exciting experiences from check-in to check-out. 
Back by popular demand, Loews Hotels & Co is thrilled to announce the return of Summerfest by Loews Hotels, inviting travelers to "SIP, SEE, STAY, & SWIM" throughout the summer with specialty cocktails and mocktails, scenic destination experiences, and, new this year, a partnership with leading swimwear brand, LIVELY!
Running from June 1st through Labor Day, Summerfest by Loews Hotels is a summer-long immersive program dedicated to inclusion in all forms, with signature programming available in most destinations across its extensive hotel and resort portfolio. As part of Loews Hotels & Co's commitment to "welcoming you like family," Summerfest by Loews Hotels is designed to bring warm weather wanderlust for guests of all ages, abilities, and lifestyles, making your summer unforgettable. Here's what you can expect across the Loews Hotels & Co portfolio this summer.
Photo Credit: Courtesy of Loews Hotels & Co
If you're looking for the ultimate summer vacation experience, complete with poolside relaxation and a touch of luxury, Loews Hotels & Co knows exactly where to begin: the cocktail bar. The mixology teams at each property have created unique spins on classic "Spritz" favorites that you can "SIP" on at any of their food and beverage outlets. Imagine the sound of clinking glasses as you indulge in drunks like the "Hollywood Sunset" at Loews Hollywood Hotel, featuring Aperol, St. Germain, Lemon Juice, Simple Syrup, and Soda Water, the "Blood Sweat and Tears" at Live! By Loews – Arlington, featuring Ketel One Vodka, Pamplemousse, Aperol and Lime Juice, and "I'm on a Boat" at Loews Vanderbilt Hotel, featuring Deep Eddy Lemon Vodka, Combier Pamplemousse Rose Liqueur and Fever Tree Sparkling Grapefruit.
For those seeking a healthier option, we recommend enjoying some of our favorite refreshing mocktails, including the "Berry Mint Refresher" at Loews Ventana Canyon Resort, featuring Strawberries, Blackberries, Mint Sprig, Lime Juice, Monin Mojito Mixer, Fever Tree Sparkling Grapefruit and Fresh Mint, and the "El Semi-Spritz" at Loews Miami Beach Hotel, featuring  Honey Water, House Chamomile Syrup, Blueberries, Sparkling Water, and Dehydrated Lemon. 
Photo Credit: Courtesy of Loews Hotels & Co
Once you've quenched your thirst, it's time for some adventure. This year, Loews Hotels & Co's concierge-designed "Cultural Safaris" are back and better than ever and have been designed to give hotel guests a front-row seat to the ultimate destination experiences. Whether you decided to visit lush botanical gardens in urban environments or hike trails within local nature preserves, these self-guided tours are designed for all ages and all abilities with most points of interest within a short radius of each property. This year's highlights include a trip to Silver Strand State Beach, located near Loews Coronado Bay Resort, Kansas City's inspiring fountains (the ultimate Insta-moment!), located just steps away from Loews Kansas City Hotel, and the outdoor gardens at Garfield Park Conservatory, near Loews Chicago Hotel. 
And as if that wasn't enough to make your summer sizzle, Loews Hotels & Co has teamed up with the hottest swimwear brand of the year, LIVELY, to make sure you're "SWIM" – ready for the season. Guests at all participating Loews properties can enjoy exclusive discounts on LIVELY's line of swimwear and loungewear that will empower you to soak up the sun with confidence. Getting a new bathing suit is always part of our essential checklist before any beach or poolside getaway, and with LIVELY's stylish and comfortable options, you're sure to find the perfect suit for you.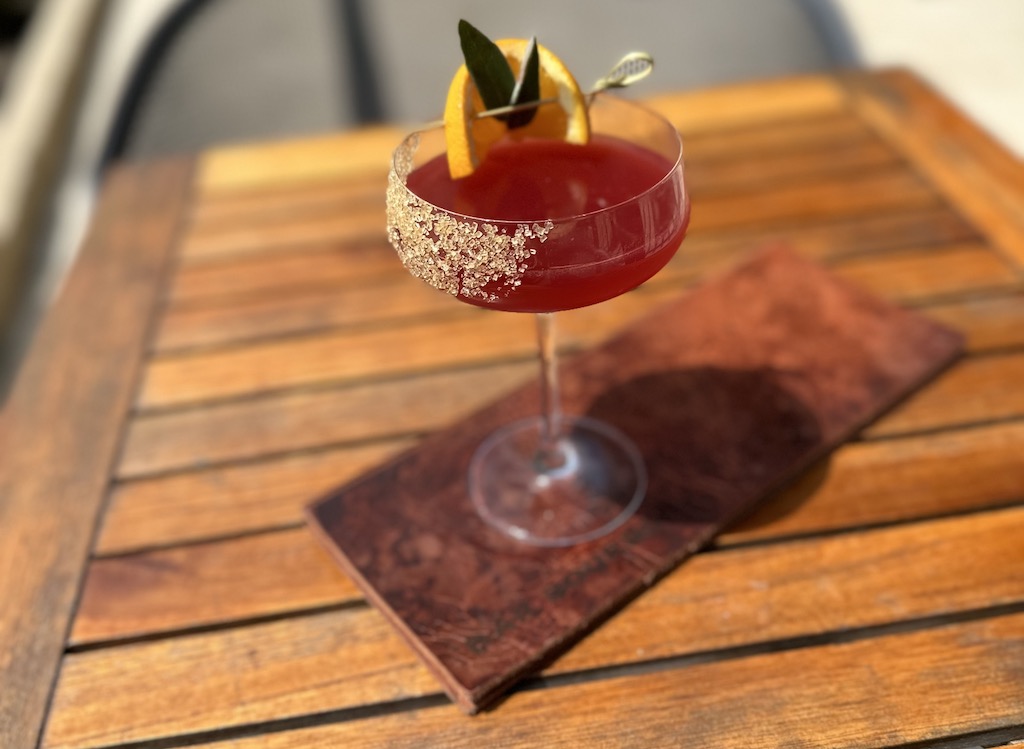 Photo Credit: Courtesy of Loews Hotels & Co
But before you rush to book your stay at a Loews Hotel, there's more! If you're staying at the Loews Miami Beach Hotel and Loews Coronado Bay Resort, you're in for a treat. These iconic properties will be hosting pop-up shopping experiences onsite, where you can revamp your swimwear and wardrobe before lounging on the properties' pool decks.  With all these options, your summer will be filled with excitement and relaxation. So, why not "SEE" all that Loews Hotels & Co has to offer and "STAY" a little longer? Come "SWIM" with us this summer! 
Summerfest programming kicks off on June 1, 2022, and runs through Labor Day weekend. For more information about Loews Hotels & Co or to book your summer travel (and exclusive Summerfest offers), call 1-800-23 LOEWS or visit https://www.loewshotels.com. 
Subscribe to discover the best kept secrets in your city