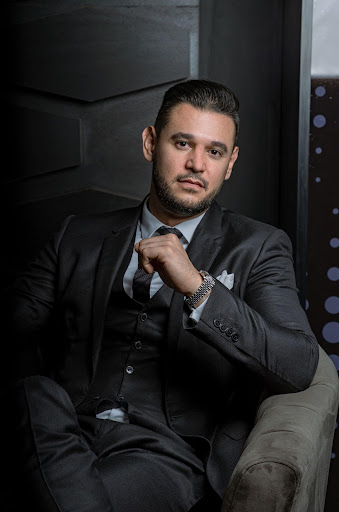 Consider visiting Dr. Andrés Arias if you want to improve your smile and oral health, a prosthodontist who is revolutionizing the way dentistry is being seen. Located in Neiva City, Colombia, He also wants to announce that in 2023 he opened consultations in Medellin- Colombia.  Dr. Andrés Arias offers luxury services that will make you feel like you are in a five-star hotel rather than a dental clinic.
Dr. Andrés Arias is a pioneer in digital and aesthetic dentistry, using the latest technology and techniques to create natural and beautiful porcelain veneers, composite veneers, crowns, and fixed prosthetics in just three or five business days. He also performs computer-guided implant placements, tooth whitening, and orthodontic treatments to correct the position of your teeth.
But what makes Dr. Andrés Arias stand out from other dentists is the experience he provides to his customers. Upon walking into the clinic, the friendly staff will greet you and introduce a personalized scent that will help you forget about typical dental odors. You may then relax in the waiting area with your preferred beverage, such as coffee, whisky, or champagne, and watch TV or listen to music.
When it's time for your treatment, you will be seated on a massage dental chair that will relax you during the procedure. You can also watch any series or movie on a screen while Dr. Andrés Arias and his highly qualified team work on your smile. You won't have to worry about the unpleasant sensation of conventional impressions, as Dr. Andrés Arias uses an intraoral scanner that shows your mouth in 3D on a computer. He also uses drills that do not make noise, so you won't feel anxious or uncomfortable.
Dr. Andrés Arias is not only a dentist but also an artist who can transform your smile according to your preferences and facial features. He will show you a digital preview of how your smile will look after the treatment and make any adjustments you want until you are satisfied with the result. He will then use his own laboratory to craft your porcelain veneers or other prosthetics with precision and quality.
If you are traveling from abroad, Dr. Andrés Arias will also take care of your accommodation and transportation needs. He will pick you up at the airport in Neiva or Medellin and recommend one of the hotels he partners with, Dr. Andrés Arias is changing the perspective of dentist consultations by offering luxury services that will make you feel pampered and confident.
He has received many testimonials from his satisfied customers who have traveled from different parts of the world to get their smile makeovers in Colombia. If you want to join them and get your own smile makeover with Dr. Andrés Arias, visit his website https://drandresarias.com and schedule your consultation today.
Written in partnership with Ascend
Subscribe to discover the best kept secrets in your city