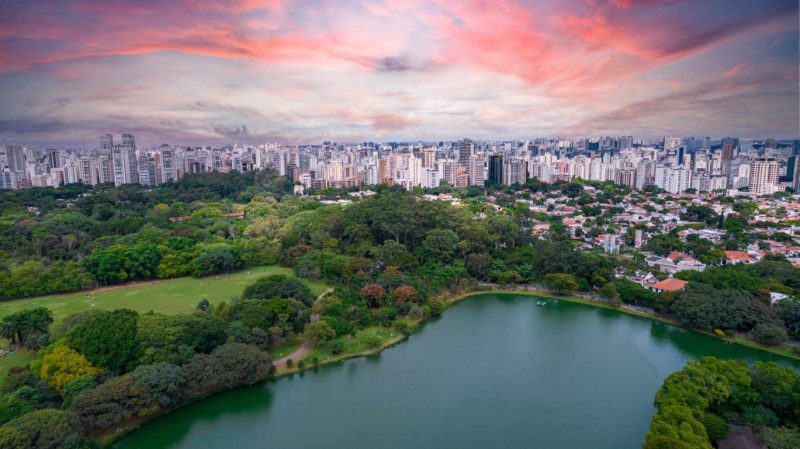 Photo Credit: ADVTP/Shutterstock.com
There's a lot going on in São Paulo. Not only is it the most populous city in Brazil, but it's the capital of the state of São Paulo, the most populous and wealthiest Brazilian state. It's residents love its sprawling messiness, but the fourth largest city in the world can be pretty hard to navigate — especially if you don't know where you're going or what to do, and if you have a consolidated period of time in which to explore — but as always, we're here to help. And while our itinerary may not be the way to go for all, we can say that our 48 hours in "Sampa" were pretty darn enjoyable. Do with that information what you will.
WHERE TO STAY
Photo Credit: JW Marriott Hotel Sao Paulo
The JW Marriott Hotel São Paulo hasn't even been officially opened for a year (it made its grand debut on May 2, 2022), but Marriott  International's first luxury hotel in São Paulo is definitely the quiet luxury you're looking for. Because the property is located in Parque da Cidade, one of the city's main business districts, that means it's a bit further away from the bars and restaurants of Pinheiros… but on the flip side, it's also quiet and serene on the weekends, something that this sprawling city is decidedly not known for.
Photo Credit: JW Marriott Hotel Sao Paulo
The American architecture firm HKS, Inc was responsible for the design of the lobby, rooms and spa, using bespoke design elements in soothing palettes throughout its 258 spacious guest rooms (inclusive of 44 suites, three special suites, and 211 deluxe and premium rooms), while the expertly manicured landscaping was designed by architect Sérgio Santana, who prioritized native trees from the Atlantic Forest and plants from the natural biome to attract birds and native animals.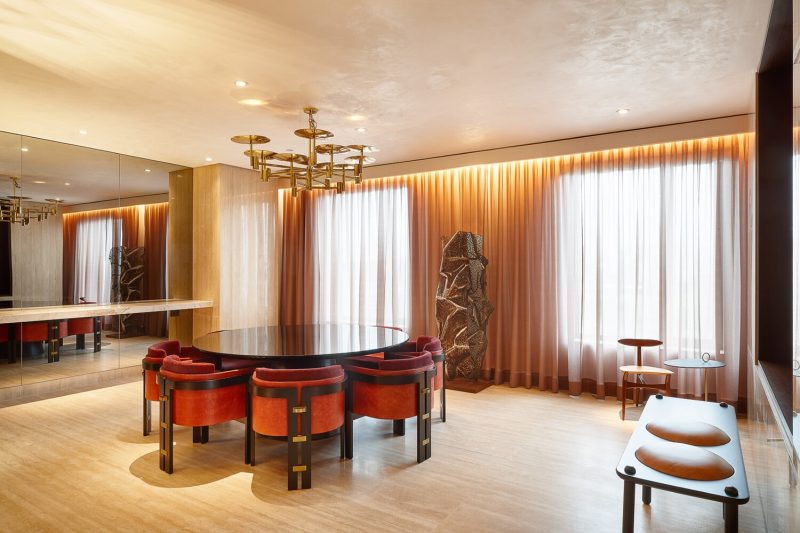 When entering the lobby, guests can admire a captivating custom installation incorporating fiber optics and crystals, reminiscent of a starry sky, that showcases a gentle flow cascading water as a nod to the nearby waterfront, along with exclusive artwork created by renowned Brazilian artist Burle Marx and São Paulo painter and designer Antonio Malta. A curated selection of artwork crafted by renowned Brazilian artists is spotlighted throughout the thoughtfully designed public spaces, guest rooms and suites.
Photo Credit: JW Marriott Hotel Sao Paulo
Within the property is everything a guest could wish for. The Spa by JW is an exclusive private sanctuary that offers five luxurious, naturally lit treatment rooms, one for couples with two stretchers and private showers, decorated with contemporary design elements combined with a color palette of soothing earth tones, natural textures, and plush furnishings. Skilled therapists offer an indulgent menu of spa treatments featuring locally sourced fruits and flowers to soothe and relax.
Photo Credit: Karl Stanzel/JW Marriott Hotel Sao Paulo
[It's absolutely worth mentioning that the relaxation room snacks include macarons, which are, essentially, superior spa snacks in our opinion.] Also to note: the hotel features an indoor/outdoor swimming pool, a hammam, and a fully equipped fitness center with a private yoga room.
Photo Credit: JW Marriott Hotel Sao Paulo
Last but not least, when it comes to dining its signature eatery, Neto, is a great option for breakfast or dinner, a bi-level space adorned with Brazilian wood and marble, with a focus on Italian fare. The kitchen, headed by Chef Ícaro Rizzo, mixes Italian techniques with local and fresh products typical from São Paulo, offering up classics with a twist. Fresh fish, meat, pastas, and breads comprise the menu and all are exquisite (but sidebar here, if you don't order the squid ink butter, you'll regret it). There's also Bar 'Caju', the centerpiece of the hotel's lobby, which currently offers classic cocktails with a Brazilian spin, though a more inventive menu is being created imminently. There's also a VIP lounge that offers breakfast and evening cocktails with a spectacular view of the city.
WHAT TO DO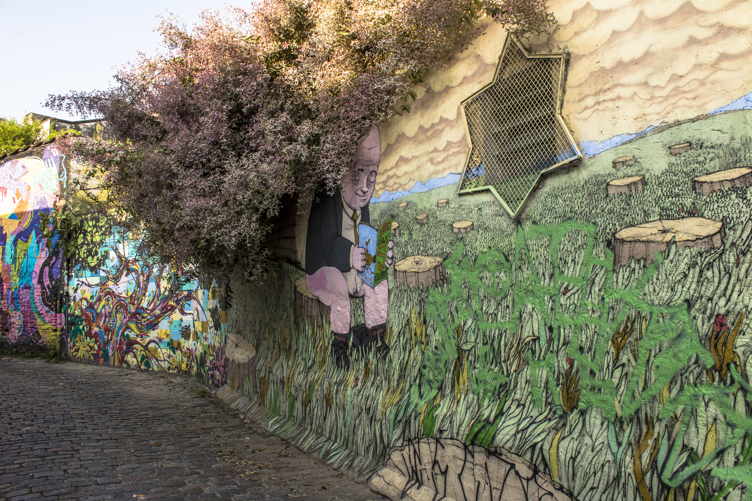 Photo Credit: Alf Riberio/Shutterstock.com
What you choose to do with your time in São Paulo truly depends on who you are.  There's Parque do Ibirapuera, which is a green, gorgeous oasis in this concrete jungle, akin to London's Hyde Park or New York's Central Park. It is also where you'll find some culture, as the Museu Afro Brasil, Museu de Arte Contemporânea, and Museu de Arte Moderna are all located within the park. Art lovers will get a kick out of  Pinacoteca do Estado, the oldest art museum in the city that houses a collection from the 19th century through modern day. If graffiti art is more your thing, hea to Beco de Batman on the weekend, an artist colony of painters, designers, and more that started with a single painting of the Batman and which is now a true cultural oasis (and a must-see in the city). There is the Theatro Municipal, modeled after Paris' gorgeous Palais Garnier; and Avenida Paulista for shopping and sightseeing. The last stop on our hit list: Museo du Futebol, a museum that focuses on the history of football (what we Americans refer to as "soccer") throughout Brazil. Which leads me to my favorite thing to do in any city…
DINING & DRINKING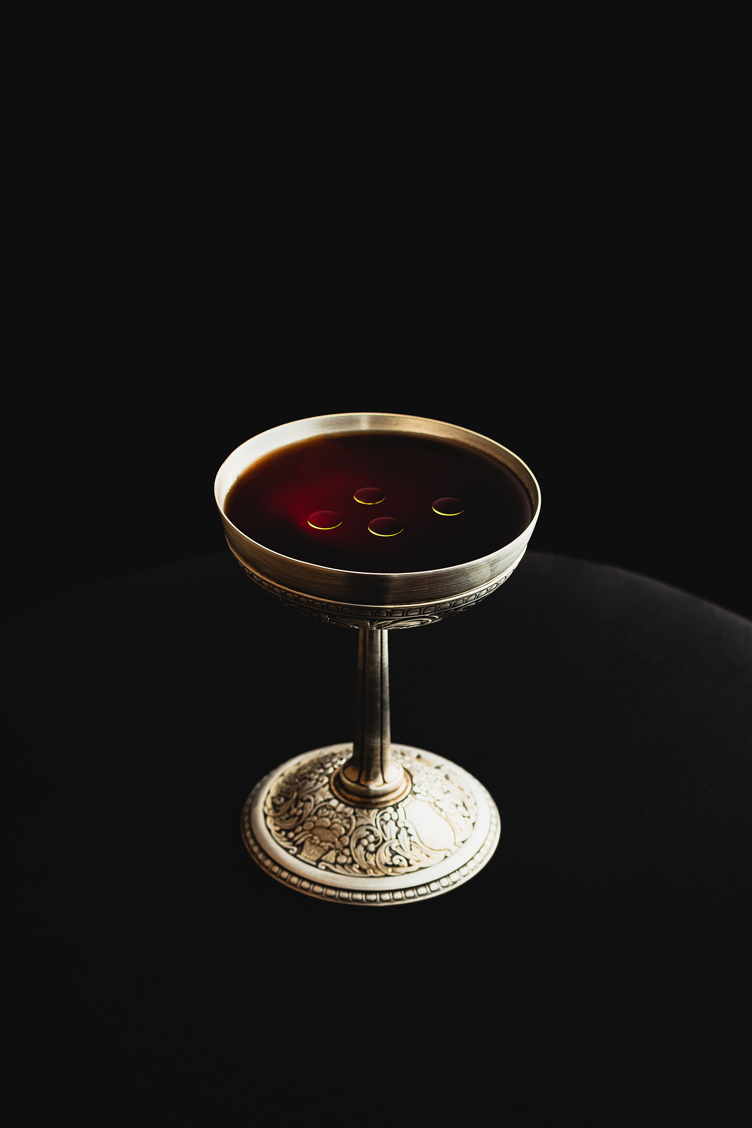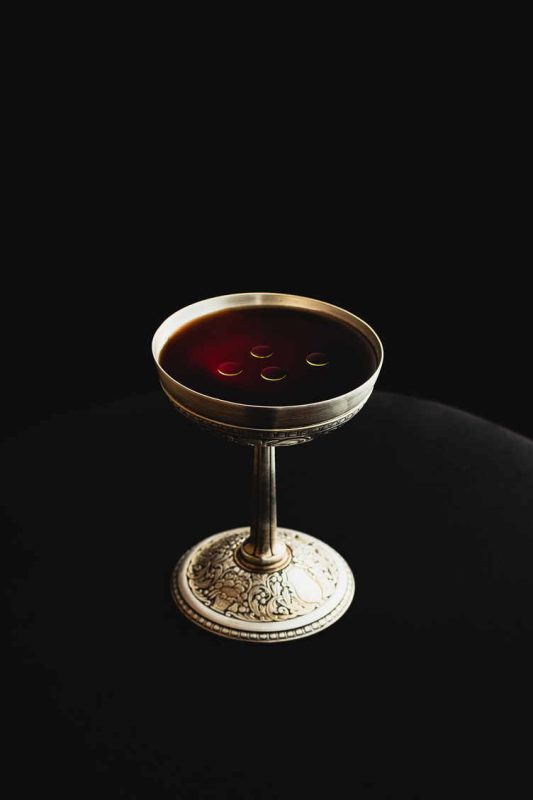 Photo Credit: Tales Hidequi
You're spoiled for choice in the Pinheiros neighborhood, which is home to at least two outstanding bars of note (there are more, but hey, 48 hours, okay?). The first is Tan Tan, which has a prime position on the World's Best Bars list, a bar with a lengthy waiting list (50 people were stationed outside 30 minutes before opening on Saturday night, and the line kept growing!). Opened in 2015 by the chef, restaurateur and bar manager Thiago Bañares as a restaurant, serving authoral Chuka cuisine recipes, Tan Tan has established itself as one of the most popular addresses in the city and a reference in Asian cuisine. It's dark and a little industrial; a great place with interesting tunes (lots of Eminem when we popped in) and a cult following. Try the Yo Yo, which mixes shochu, artichoke amaro, and dry vermouth with chocolate and lemon bitters.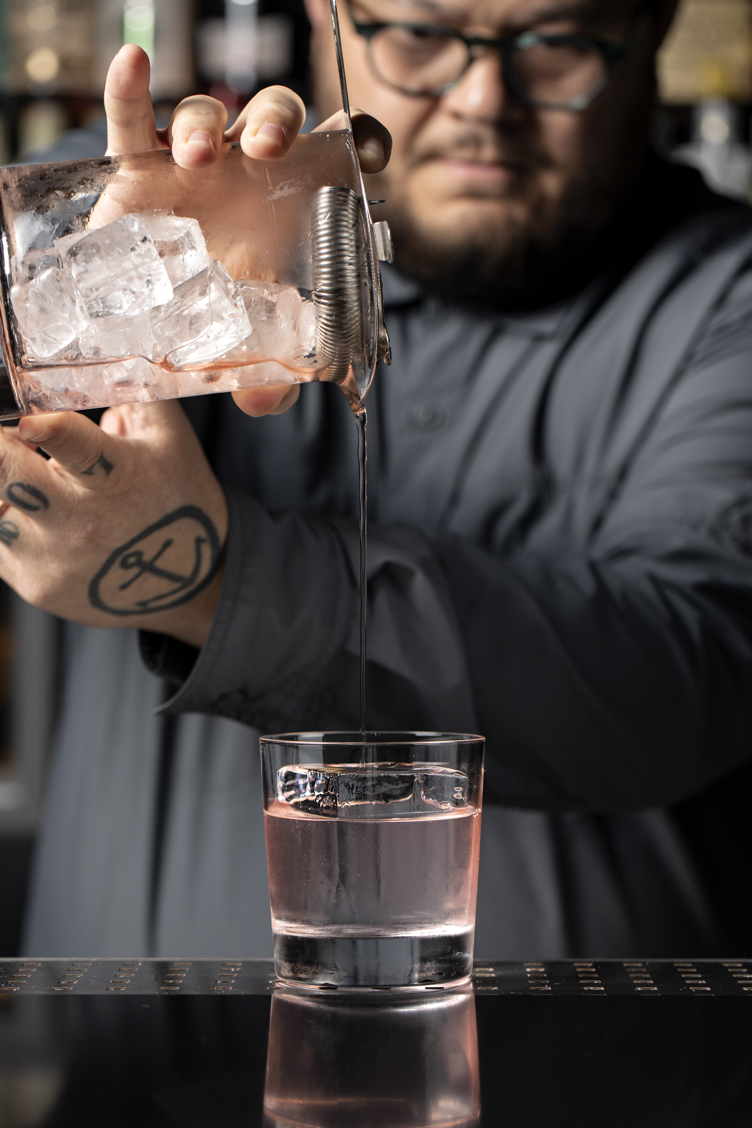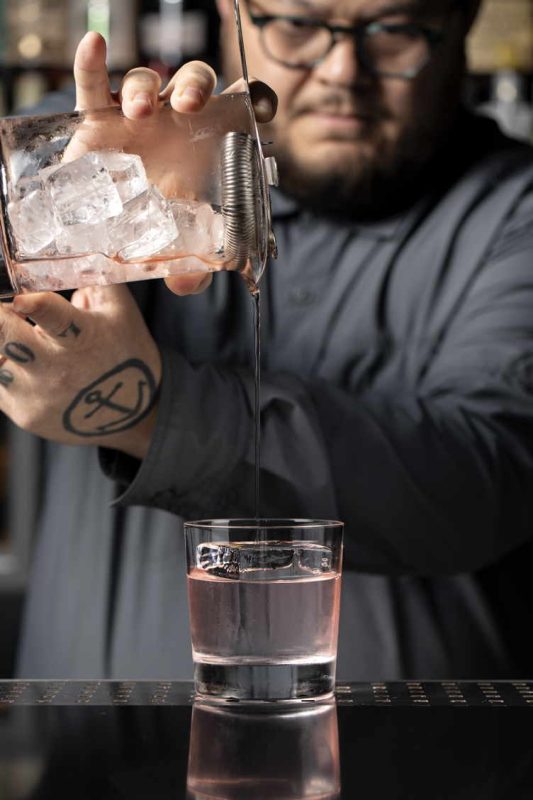 Photo Credit: Tati Frison
Make sure to stop by the more neighborhood-y Santana Bar, which has a menu that speaks to each personality type (Explorer, Creator, etc). In the exclusive authorial part of the menu, there are 12 drinks created with a focus on products of Brazilian origin, with at least 50 distinctive items used in the preparation of the homemade drinks, inclusive of cordials, liqueurs, and top-airs. These authorial libations are prepared with a focus on sustainability, which aim to take advantage of all parts of the fruit in the creation process, avoiding waste throughout production. The current menu carries another important innovation in that refined sugar has been completely removed from the drink's preparations. The Moringa, which marries the two concepts, is one of our picks for must try drinks as it uses all parts of the guava to create its profile: the husks are made with cordial, liqueur with the pulp,  and a tuille of the fruit. If you want dessert in a glass, order up the decadent Pistacchio: a mixture of vodka,  flat-leaved vanilla, pistachio, limoncello, and egg white.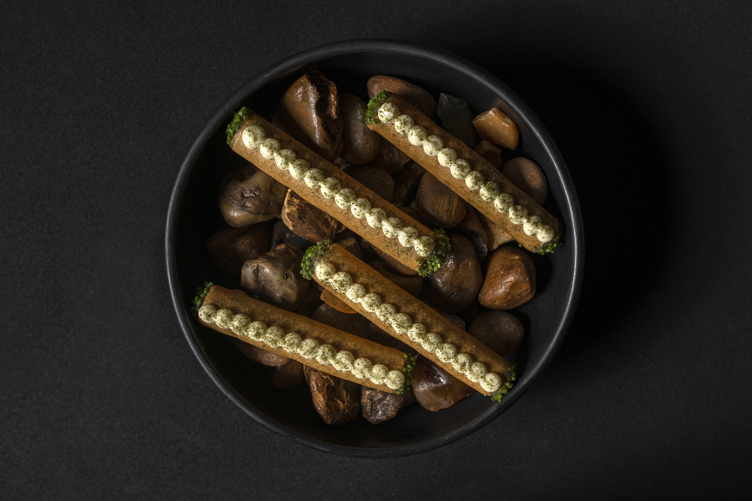 Photo Credit: Tati Frison
If you feel like venturing beyond the hotel for dinner, try Jun Sakamoto, a spot-on Japanese restaurant sans signage; the creative, inventive flavors of Mani; Luiz Filipe Souza's Italian Evvai (try the nine-course Oriundi Italian-Brazilian crossover tasting menu);  the two Michelin-starred Ryo Gastronomia, which features an exclusive bar for just eight guests and a bird's eye view of chef Edson Yamashita; and D.O.M. from famed Brazilian chef Alex Atala, who has created a menu with traditional Brazilian ingredients designed around Amazonian and indigenous cooking.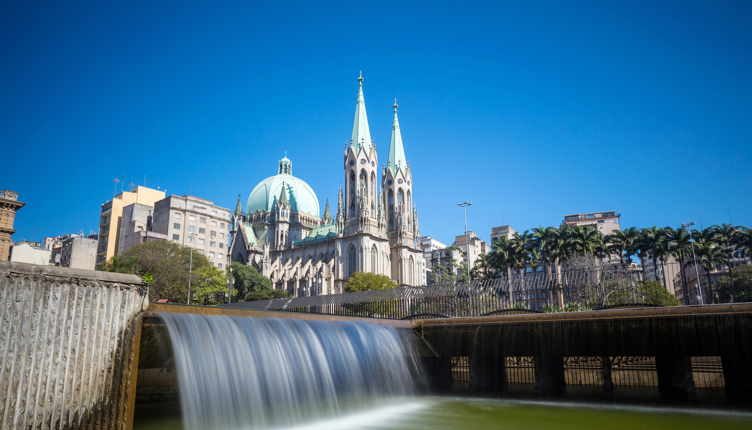 Sao Paulo
Photo Credit: F11photo/Shutterstock.com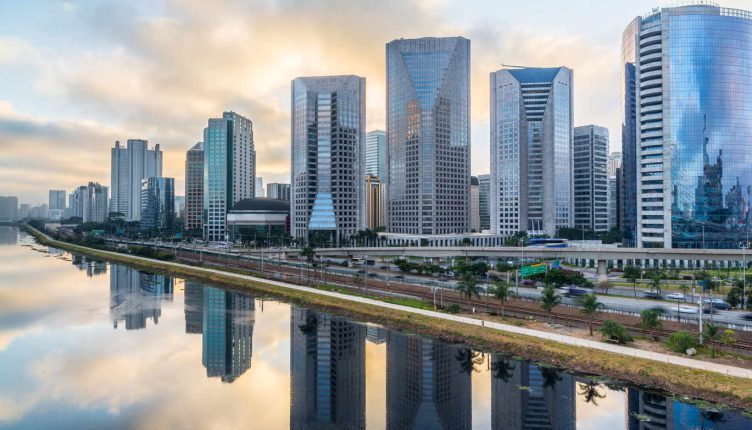 Sao Paulo
Photo Credit: Thiago Leite/Shutterstock.com
JW Marriott Hotel Sao Paulo
JW Marriott Hotel Sao Paulo suite
Photo Credit: Karl Stanzel/JW Marriott Hotel Sao Paulo
JW Marriott Hotel Sao Paulo
Neto
Photo Credit: Karl Stanzel/JW Marriott Hotel Sao Paulo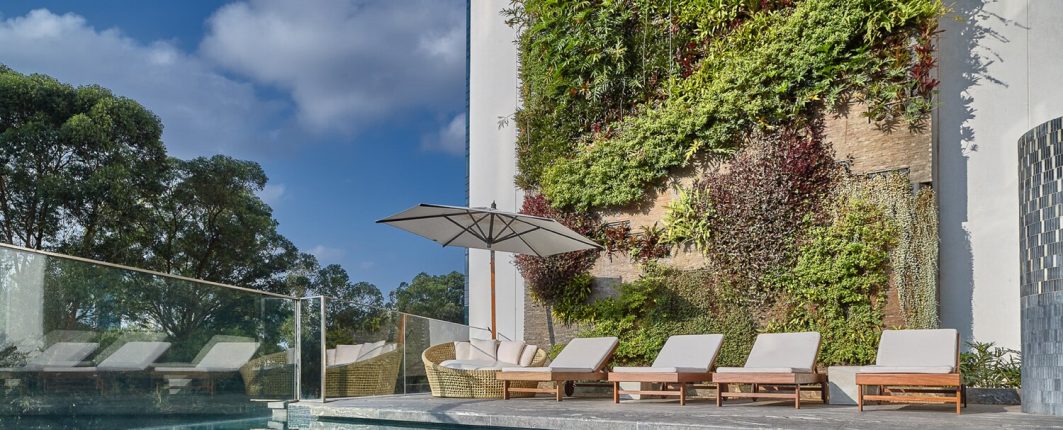 JW Marriott Hotel Sao Paulo
JW Marriott Hotel Sao Paulo outdoor pool
Photo Credit: Karl Stanzel/JW Marriott Hotel Sao Paulo
JW Marriott Hotel Sao Paulo
The indoor spa area
Photo Credit: JW Marriott Hotel Sao Paulo
JW Marriott Hotel Sao Paulo
An exterior view of the JW Marriott Hotel Sao Paulo
Photo Credit: JW Marriott Hotel Sao Paulo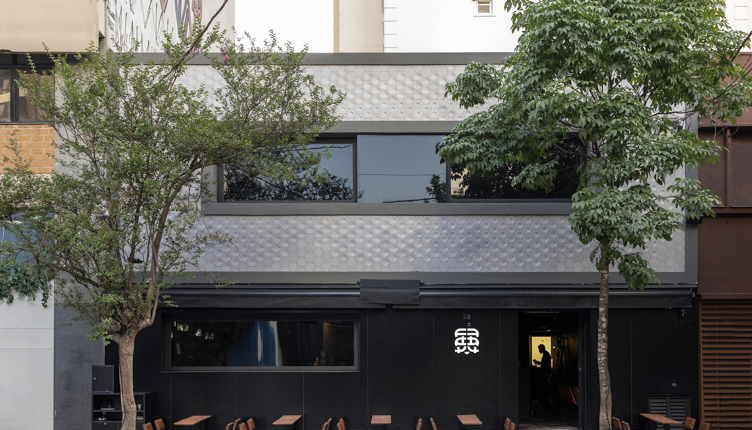 Photo Credit: Tan Tan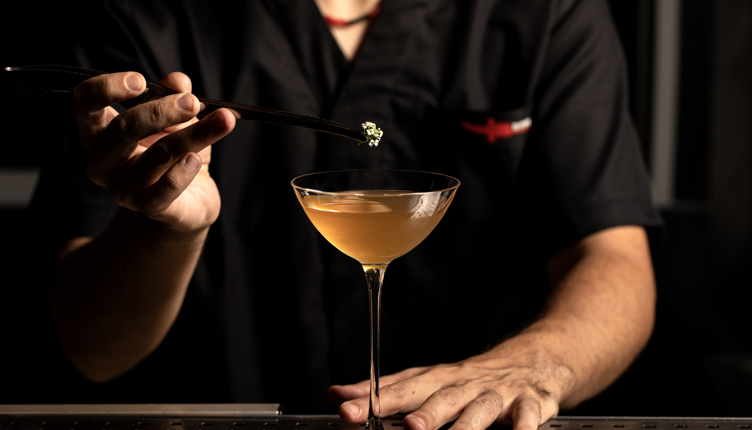 Tan Tan
Bee King at Tan Tan
Photo Credit: Tati Frison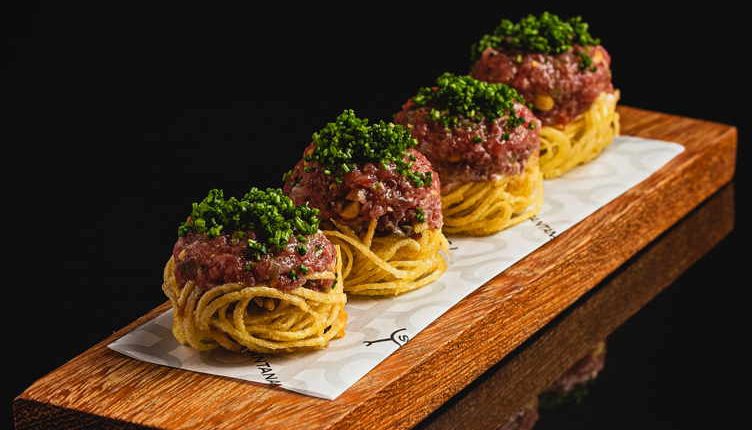 Tan Tan
Santana Bar's steak tartare
Photo Credit: Santana Bar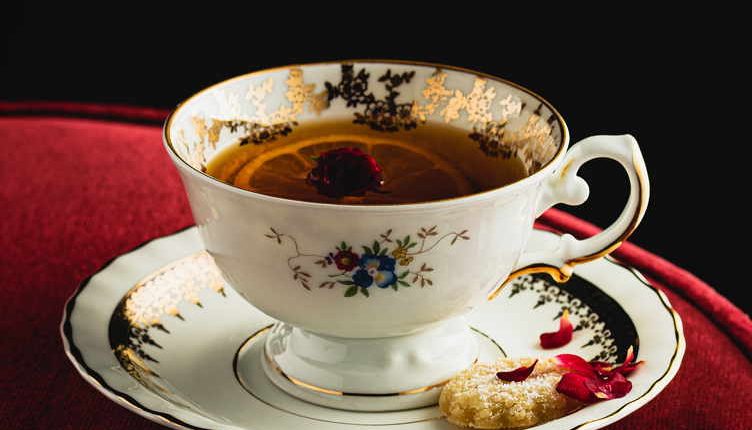 Santana Bar
Defendor at Santana Bar
Photo Credit: Tales Hidequi
Subscribe to discover the best kept secrets in your city