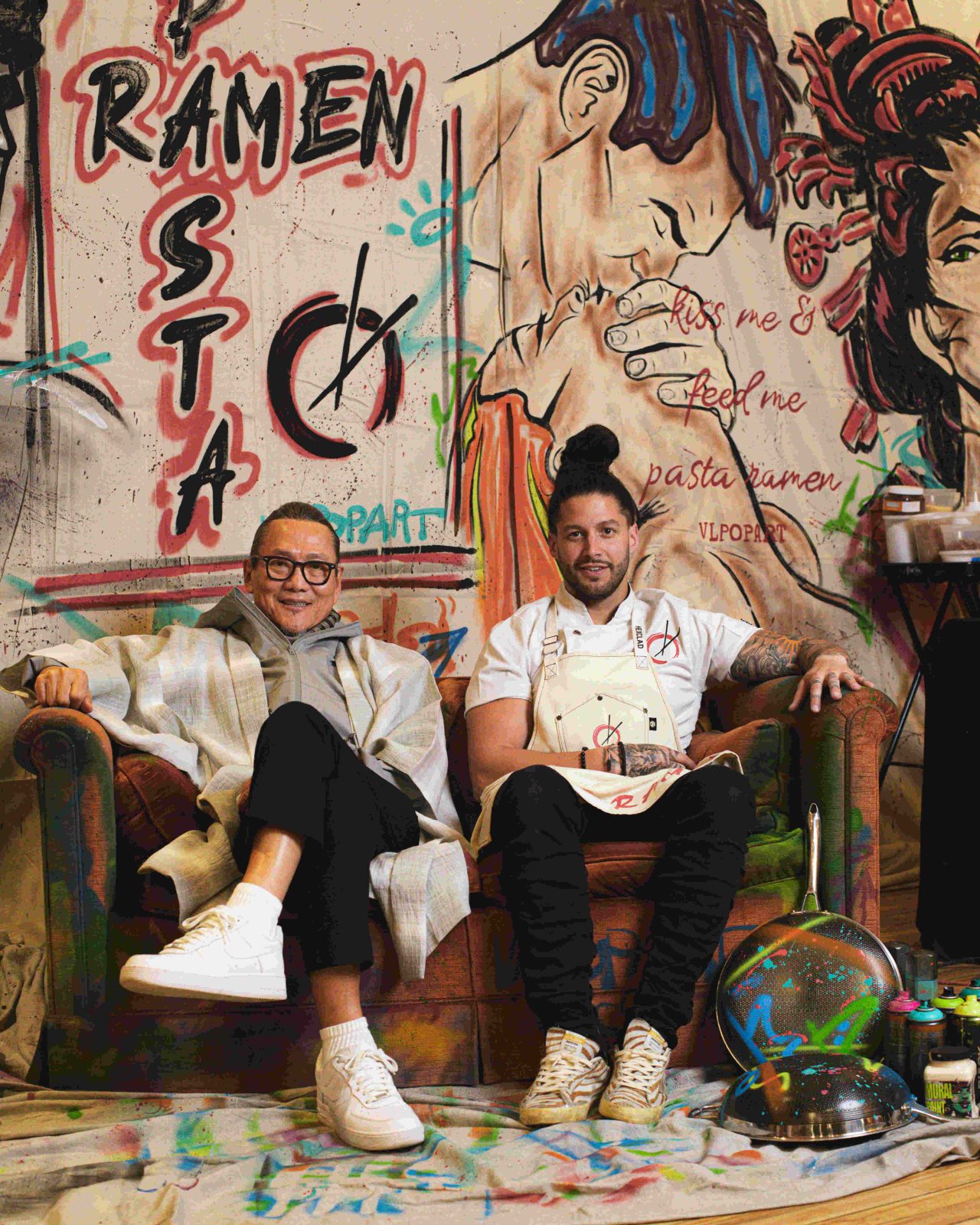 Photo Credit: Courtesy of Jeffrey Elkashab
Secretive dining destinations within Manhattan are redefining the luxury culinary scene. Enter pastaRAMEN — an intimate, speakeasy-style experience led by James Beard-nominated chef Robbie Felice. Felice has taken the country by storm, and his renowned restaurant has finally popped up in Manhattan, in none other than an unidentified hair salon in SoHo. 
Only in Manhattan for two months, this coveted 12-seat omakase pop-up has garnered the attention of many with whispers of what exactly to expect during the bespoke dining experience, which can only be booked through a secret link found on the restaurant's website and social media.
Photo Credit: Courtesy
Following sold-out dinners in Seattle, Jersey City, Miami, and Los Angeles, the team has opened its first permanent location in Montclair, New Jersey. However, chef Robbie Felice has enhanced the Manhattan pop-up experience with decadent new menu items that have yet to be tried elsewhere. The one-of-a-kind WaFu (Japanese-inspired Italian) 10-course omakase experience expertly fuses Italian and Japanese cuisines into intricate, never-been-done-before dishes like Cacio e Pepe Fritti, Truffle Porcini Ramen (with the truffle instantly poured over your dish by the chef himself) and Dry Aged Japanese A5 Wagyu.
Photo Credit: Courtesy of MediaScher
"It's nice to finally have a more permanent pastaRAMEN pop-up in one of the world's best and largest food cities," reveals Felice. "New Jersey is always in the shadows of NYC, so I'm excited to show everyone what we do. The new menu is super exciting, and it's really awesome to actually have a home base in Montclair while doing the pop-up. That's a first for us."
Photo Credit: Courtesy
The limited dinner party is only offered on Sunday and Monday nights with only two seatings a night and has been extended to May 22nd. pastaRAMEN is a part of the Montclair Hospitality Group, which also owns Ani Ramen and works with Chef Morimoto on additional projects across the United States.
Photo Credit: Courtesy
In addition to having his permanent pastaRAMEN restaurant in Montclair, this secret SoHo pop-up powered by HexClad, Felice is also gearing up to cook at Taste of Lovango In St. John From May 2nd to the 4th. 
Subscribe to discover the best kept secrets in your city