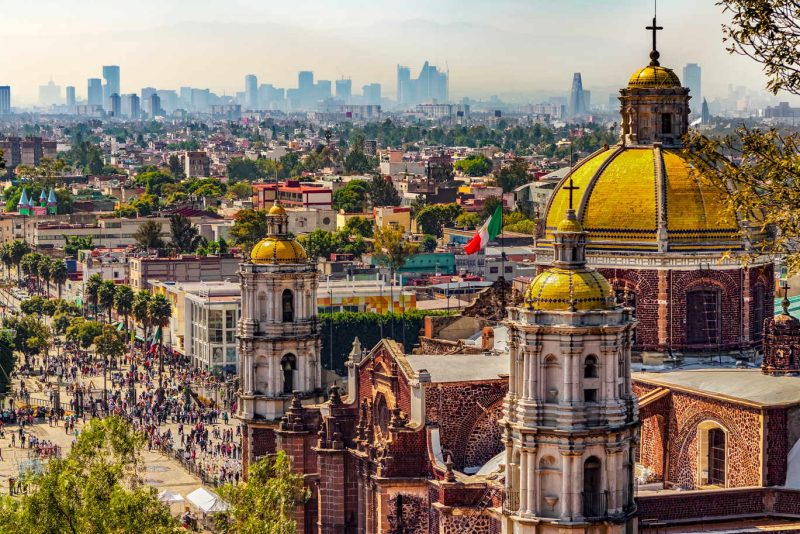 Photo Credit: Witr/Shutterstock.com
Mexico City is a gourmand's dream. Not only is it home to some of the world's best restaurants, but it's bar scene has rapidly become the one to beat, with a slew of lounges and speakeasies that have consistently popped up on the World's 50 Best Bars list. But Mexico's capital city is huge, and it can be daunting figuring out where to go. Which is why, as always, we're here to help (in a haute way, of course). Just in time for Cinco de Mayo, a yearly celebration held on May 5 which commemorates the anniversary of Mexico's victory over the Second French Empire at the Battle of Puebla in 1862, led by General Ignacio Zaragoza (essentially, it's a day to CELEBRATE), here is our handy guide to dining and drinking in Mexico City.
WHERE TO STAY
Photo Credit: Four Seasons Mexico City
Head to the Reforma district to book at stay at one of the finest properties in the Four Seasons portfolio, the Four Seasons Mexico City, a Spanish colonial style hotel built around a quiet garden courtyard located on the historic Paseo de la Reforma avenue, steps from Chapultepec Park and Castle and the Anthropology Museum.
Photo Credit: Four Seasons Mexico City
It's a gorgeous respite from the hustle and bustle of Mexico City, with some outstanding F&B to boot. The venues are inclusive of Il Becco, an intimate, fine dining eatery; Zanaya, which focuses on Pacific Ocean Mexican-style cuisine with one of the biggest, most beautiful brunches you'll likely discover anywhere; and Fifty Mils, an award-winning cocktail bar headed by Argentine mixologist/manager Nicolás Castro. Make sure not to miss The Fenix: toast-infused Ketel One vodka, honey and bacon syrup, ginger extract, casein, and tumeric.
Photo Credit: Four Seasons Mexico City
Av. Paseo de la Reforma 500, Juárez, Cuauhtémoc, 06600 Ciudad de México, CDMX 
Las Alcobas, A Luxury Collection Hotel
Photo Credit: Los Alcobas
For a completely different vibe and experience, head to Las Alcobas, a 35-room boutique luxury hotel designed by Yabu Pushelberg in CDMX's chic Polanco neighborhood. Intersected by Avenida Presidente Masaryk, the "Rodeo Drive of Mexico City," the neighborhood is green with parks and flowering jacarandas, dotted with private homes, some of the city's most coveted art galleries, and leading-brand boutiques. The hotel offers locally-inspired wellness experiences at Aurora Spa, original artwork by local Mexican artists, a menu of extraordinary experiences, and an intimate, residential feel.
Photo Credit: Los Alcobas
The hotel's restaurant, Anatol, has earned its own independent reputation, driven by the inventive cuisine of chef Rodrigo del Valle, and featuring locally and sustainably sourced ingredients and nowhere-but-here creative cocktails. Available only to guests, its breakfast centers around in-house pastries and authentic Mexican dishes.
Av. Pdte. Masaryk 390, Polanco, Polanco III Secc, Miguel Hidalgo, 11560 Ciudad de México, CDMX 
Casa Polanco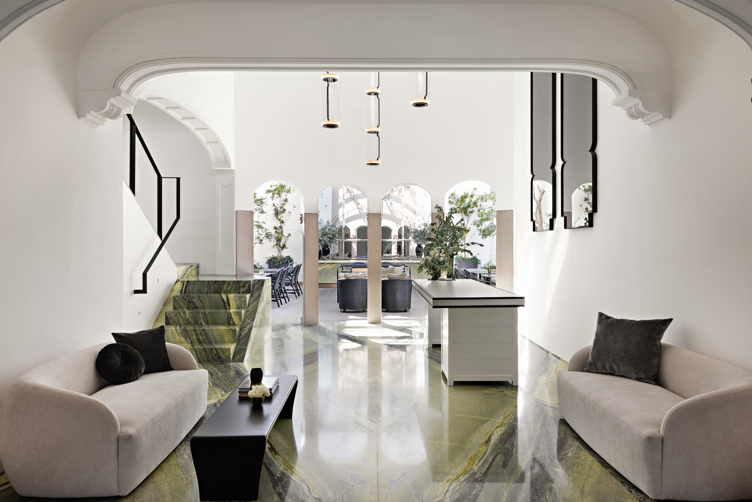 Photo Credit: Karyn Millet/Casa Polanco
Nestled in the heart of Mexico City's incredibly chic, upscale neighborhood of Polanco, across from Parque Lincoln, sits the 5-star villa Casa Polanco, which is part of the HAMAK COLLECTION, privately owned, and a member of The Leading Hotels of the World. Originally built in the 1940s as a private residence, Casa Polanco celebrates Mexico City's personality, heritage, and culture by fusing classic Spanish colonial revival architecture and decor with a modern flair. In fact, art critic and curator Santiago Toca designed a collection of contemporary Mexican art with works by famed creators, including Graciela Iturbide, Ricardo Mazal, Jordi Boldó, Ricardo Pinto, and Roberto Polidori on display throughout the property.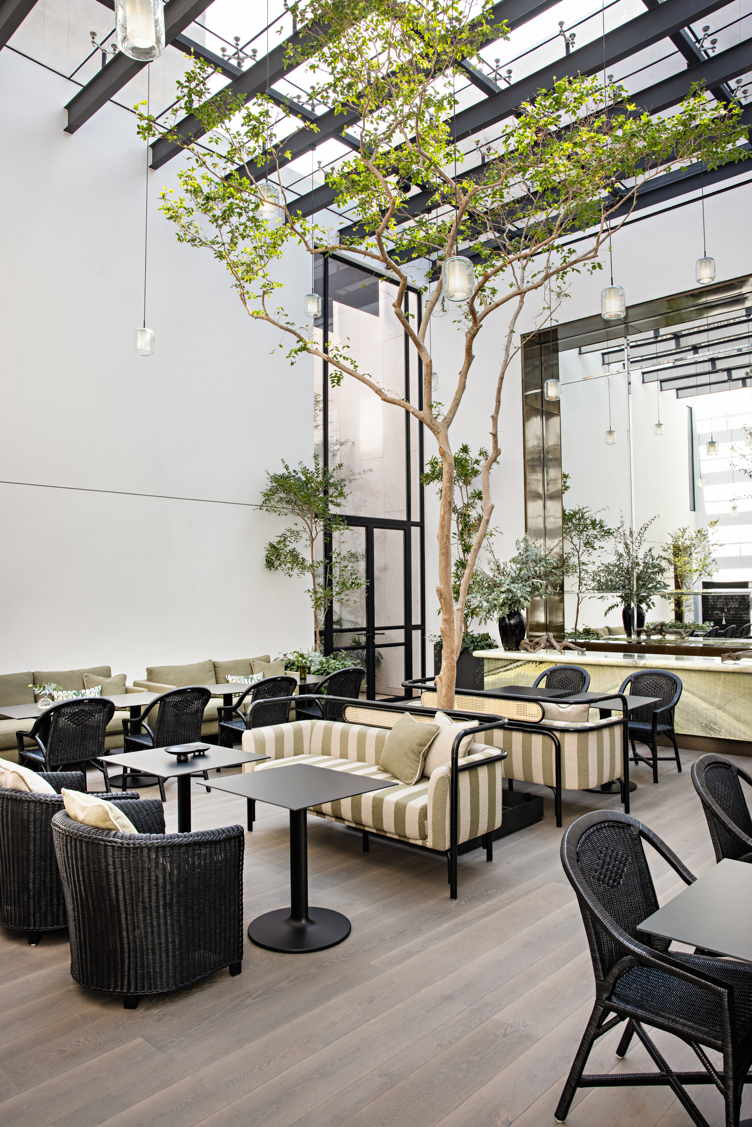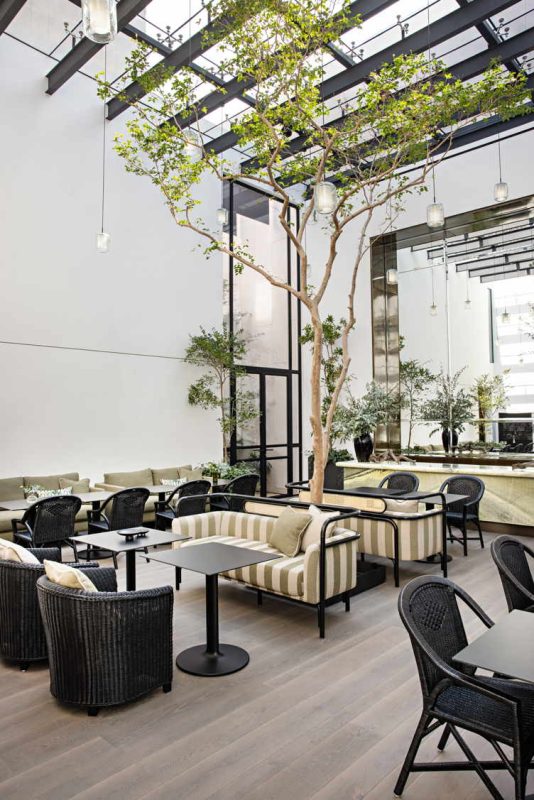 Photo Credit: Karyn Millet/Casa Polanco
While the 19-suite estate boasts an intimate feeling of luxury, it also provides a sense of community upon entering as the front doors open to the interior veranda and bar with a vaulted double-paned glass ceiling furnished with pieces from furniture creator Alfonso Marina and retro pieces created for Casa Polanco in Casa M+M workshops — ultimately making it the perfect place to wine and dine. The veranda is best known for its gourmet breakfasts but also serves an afternoon Tea Time and lunch as well as dinner. Casa Polanco is also hidden with other dining and cocktails gems, like The Library featuring custom-made furniture by Héctor Esrawe accompanied by bespoke beverages and lite bites, as well as the outdoor cocktail terrace.
Luis G. Urbina 84, Polanco, Polanco III Secc, Miguel Hidalgo, 11560 Ciudad de México, CDMX
WHERE TO DINE & DRINK
The dining and drinking of Mexico City is truly its beating heart for modern travelers (though of course, it's cultural landmarks like the nearby Chichén Itzá, a complex of Mayan ruins on the Yucatán Peninsula, as well as the Frida Kahlo Museum, Square of the Three Cultures, Soumaya Museum, Palacio de Bellas Artes, and so on, are important to its history). And here, you're spoiled for options. Here are our musts. 
Handshake Speakeasy
Photo Credit: Handshake Speakeasy
There's always going to be a line outside of Handshake Speakeasy, and a slew of guests who just want IN. And there's a reason: the cocktails are sensational, the vibe is great, and it's human nature to really want what others covet. Owners Rodrigo Urraca and Eric van Beek have tapped into that ethos in a big way, with a lengthy list of inventive, lab-created libations and a secret door leading into a 1920s-era speakeasy.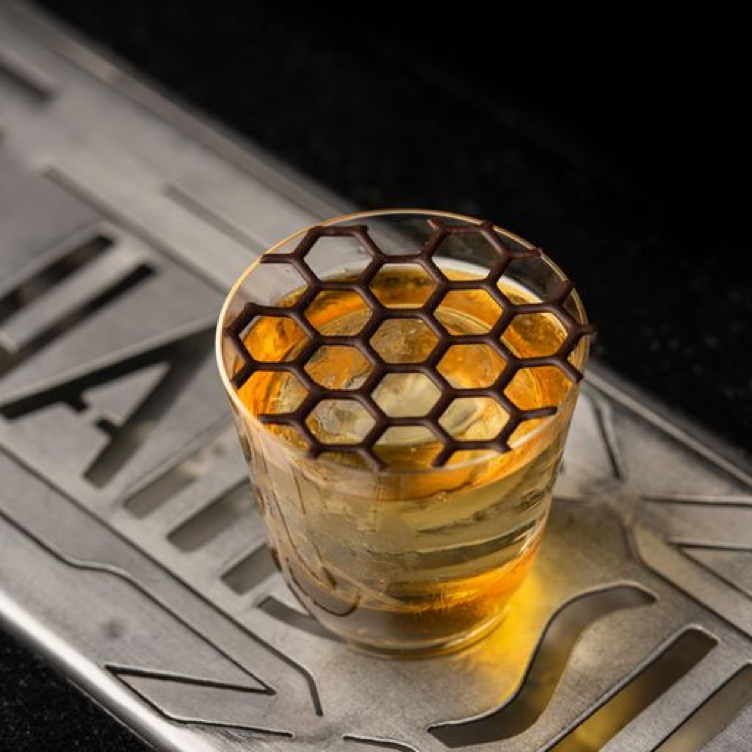 Photo Credit: Handshake Speakeasy
Handshake has a new menu, too, for those who might have visited prior to the pandemic, which includes a map with a QR code that provides recommendations for high-level cocktail bars, and the information that comes with it to reach their destination, in a bid to make Mexico City a 360-cocktail destination. This is Urraca all over — one of the friendliest people you'll ever meet, if you're lucky enough to have the experience.  Mexican artist Susinventos is responsible for the fun menu, art in watercolor format, which will be renewed annually. It currently features amazing, mind-blowing drinks like Chica de Humo — smoked tequila with tomato water — and the Coco Bongo: Roku gin, toasted coconut, lemongrass, and pandan.
Photo Credit: Handshake Speakeasy
Make sure to check out their newly expanded downstairs spot, a collaboration with La Factoria Old San Juan of Puerto Rico, which is bigger (it has space for 55 people), tap cocktails, and a secret lab.  
C. Amberes 65, Juárez, Cuauhtémoc, 06600 Ciudad de México, CDMX
Hanky Panky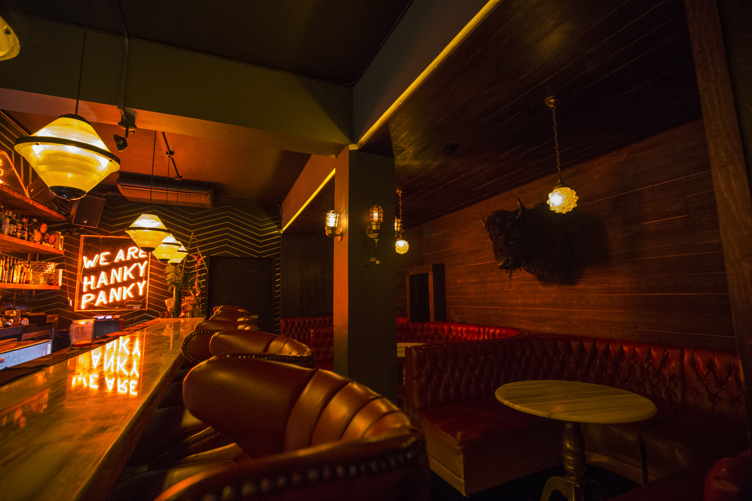 Photo Credit: Martín López
It's easy to imagine what might go inside Hanky Panky... if you can find it (it has a secret entrance and I'm not telling you where!). But basically, what's in a name? This is an epic hangout spot with an inventive cocktail menu that takes imbibers on a worldwide journey by offering a "passport" of globally-inspired drinks, informed by the places the team (inclusive of owner Walter Meyenberg) were finally allowed to travel after the Covid-19 lockdown.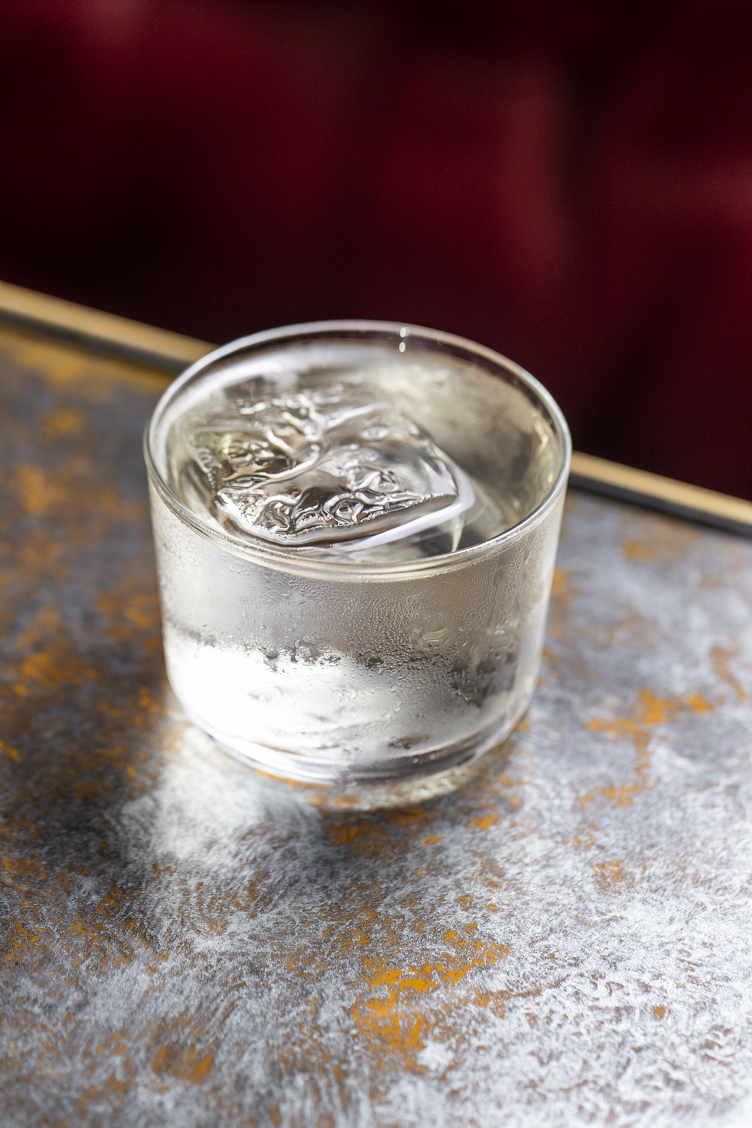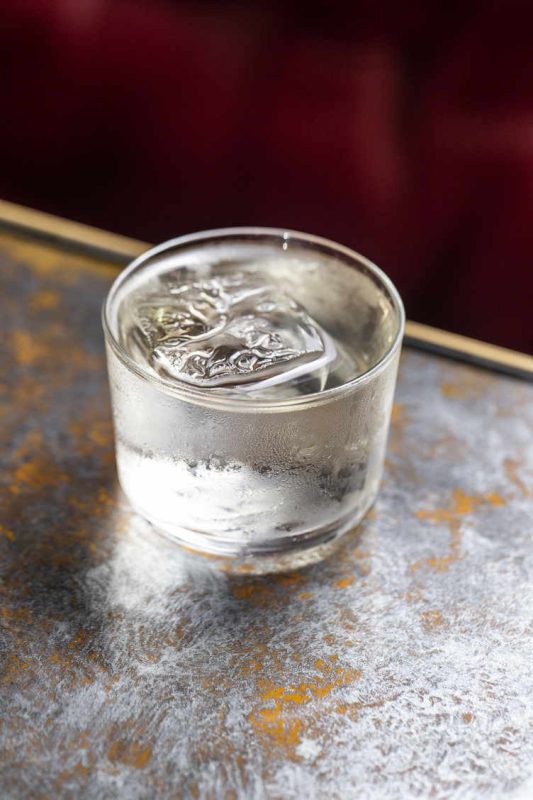 Photo Credit: Martín López
The White Palace, inspired by St. Petersburg — a mix of Tito's Vodka infused with nagai seaweed, clarified peach Calpis soft drink, St-Germain, and saline solution — is a standout, as is the God Save the Queen: Altos Plata tequila, Limoncello, and peach liquor, inspired by, of course, Old Blighty. 
Licorería Limantour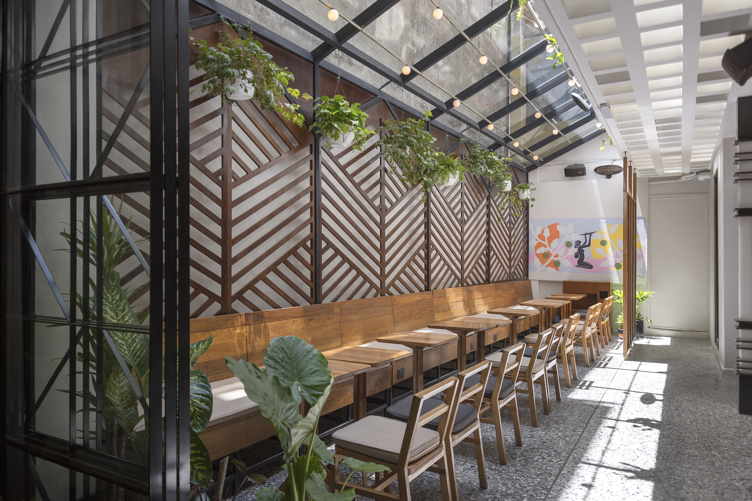 Photo Credit: Licorería LimantourLicorería Limantour is the OG of CDMX cocktail bars, and completely worth a visit. It's got a neighborhood vibe, casual and inviting, housed in a two-story, art deco-inspired venue. Jose Luis Leon and Benjamin Padrón make you feel like you're in a home away from home (but with better cocktails), including their top seller, the Margarita al Pastor, which is what might happen in a glass if the traditional Mexican dish taco el pastor and and a margarita had a baby, a mixture of tequila, Cointreau, lime juice, pineapple juice, agave, cilantro, basil, and serrano pepper.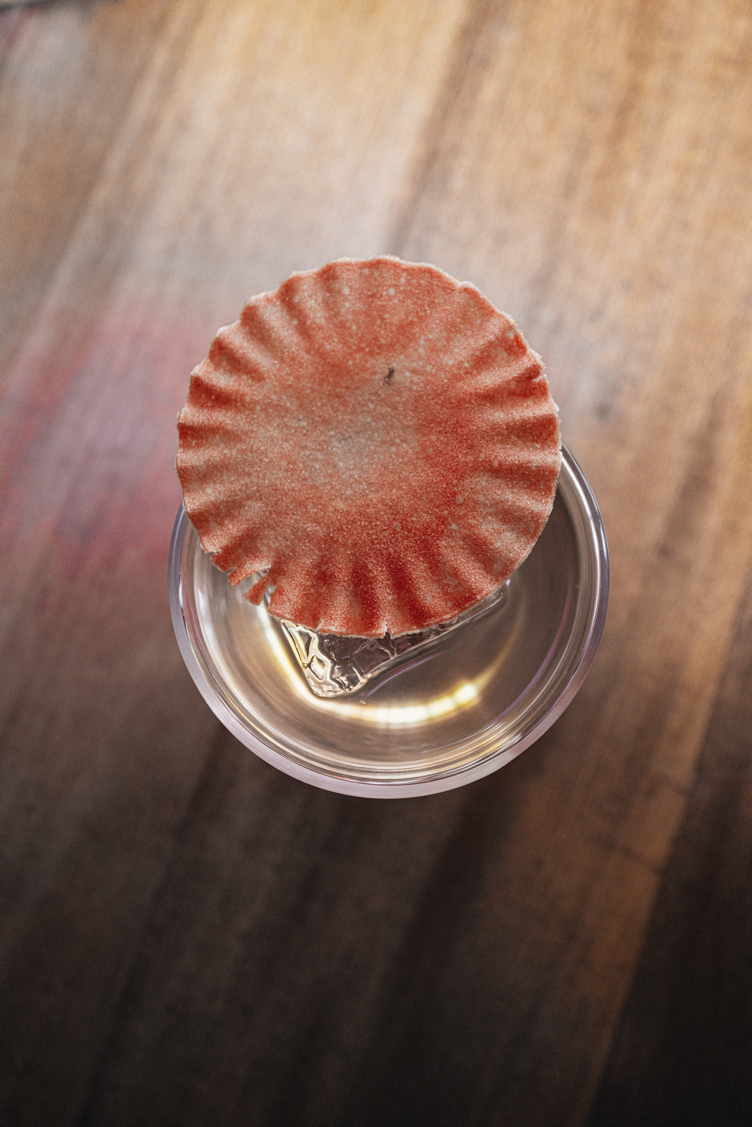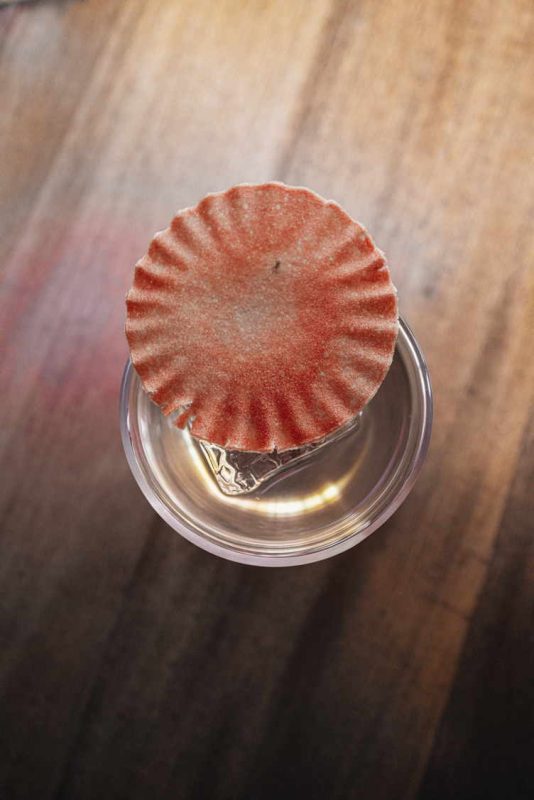 Photo Credit: Licorería Limantour
Av. Álvaro Obregón 106, Roma Nte., Cuauhtémoc, 06700 Ciudad de México, CDMX
Turín 52, Juárez, Cuauhtémoc, 06600 Ciudad de México, CDMX
Baltra Bar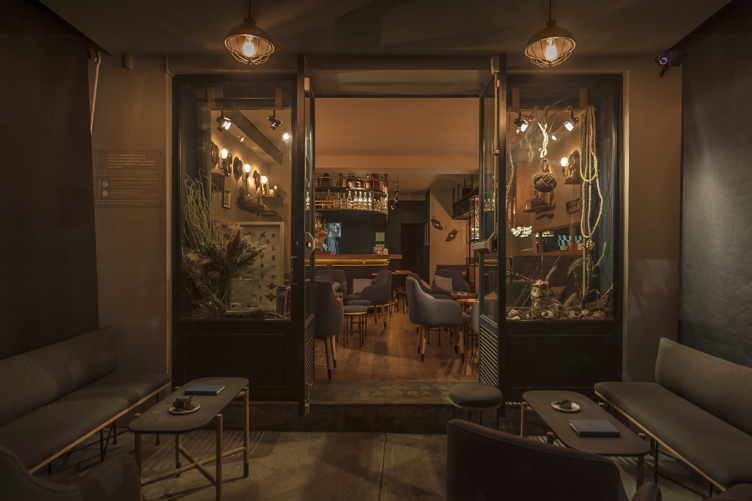 Photo Credit: Baltra Bar
Chill out and relax at the upscale neighborhood-y Baltra Bar in Colonia Condesa, which, under the watchful eye of Licorería Limantour's José Luis Leon, is a cut above the rest. Baltra takes its name from the islands visited by Charles Darwin during his journey through the Galapagos, and as such, evolution is the theme of its cocktail menu.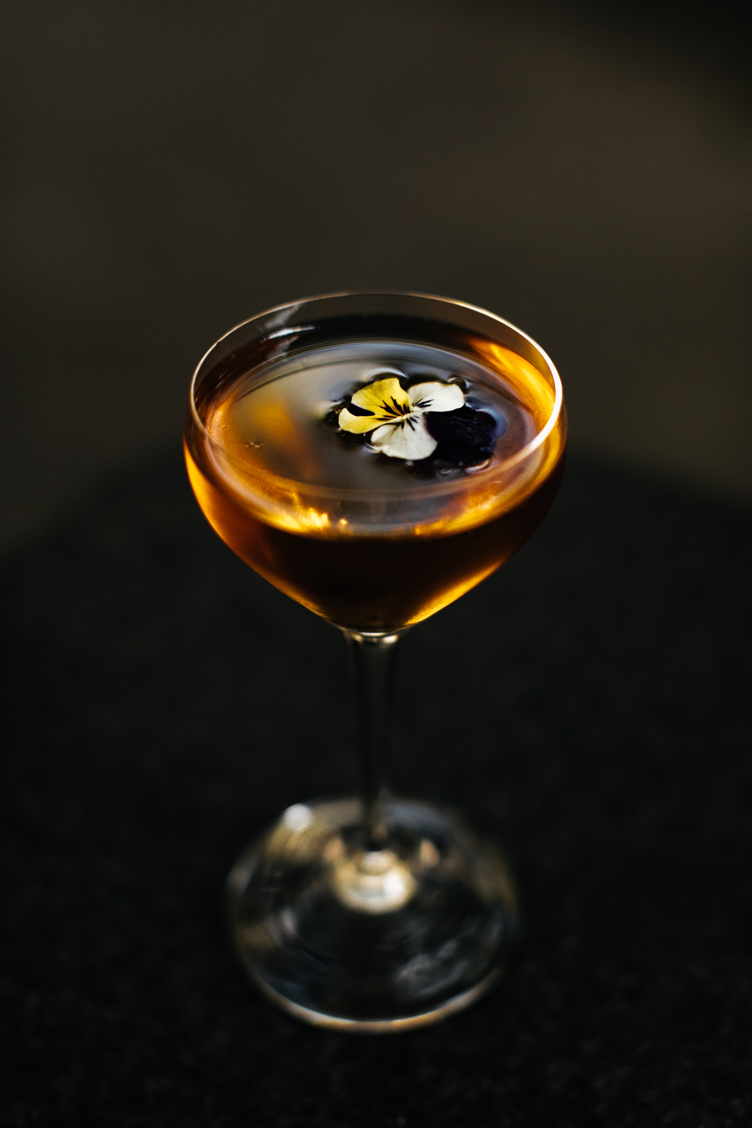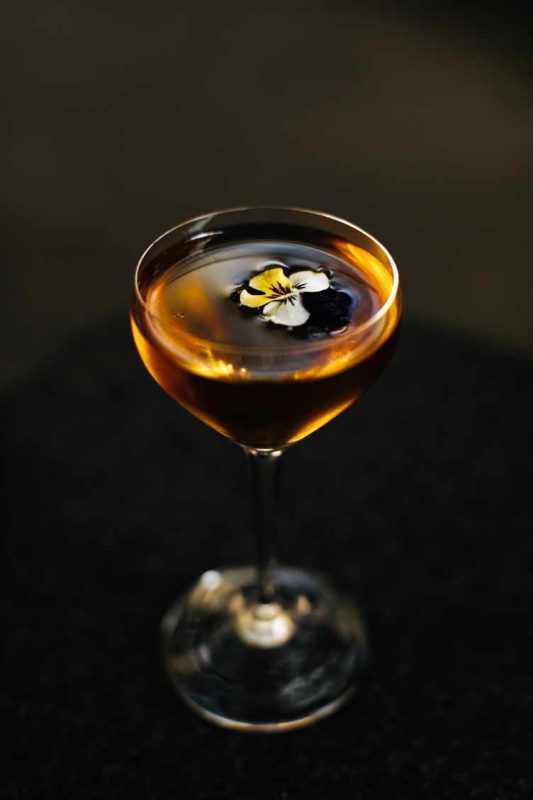 Photo Credit: Baltra Bar
Iztaccihuatl 36D, Colonia Condesa, Cuauhtémoc, 06100 Ciudad de México, CDMX
Pujol
View this post on Instagram

Chef Enrique Olvera's Pujol is consistently found on the world's best menu for a reason. This is the hardest reservation to get in town, and one of the most rewarding, too, should you get that golden ticket. The fare, focuses on Mexican gastronomy, which standouts like Mole Madre, Mole Nuevo (one of which is aged for 2,500 days), as well as amberjack ceviche with palm hearts, fennel and parsnip.
Tennyson 133, Polanco, Polanco IV Secc, Miguel Hidalgo, 11550 Ciudad de México, CDMX
Rosetta
View this post on Instagram

Rosetta, too, is an authentic Mexican eatery, offering an a la carte menu which changes permanently according to the availability of products. It is a beautiful spot in Colonia Roma, almost reminiscent of a country home, with beautiful flavors to match the gorgeous decor courtesy of chef Elena Reygadas.
Colima 166, Roma Nte., Cuauhtémoc, 06700 Ciudad de México, CDMX
Subscribe to discover the best kept secrets in your city