We discover why all skincare brands may not be created equal…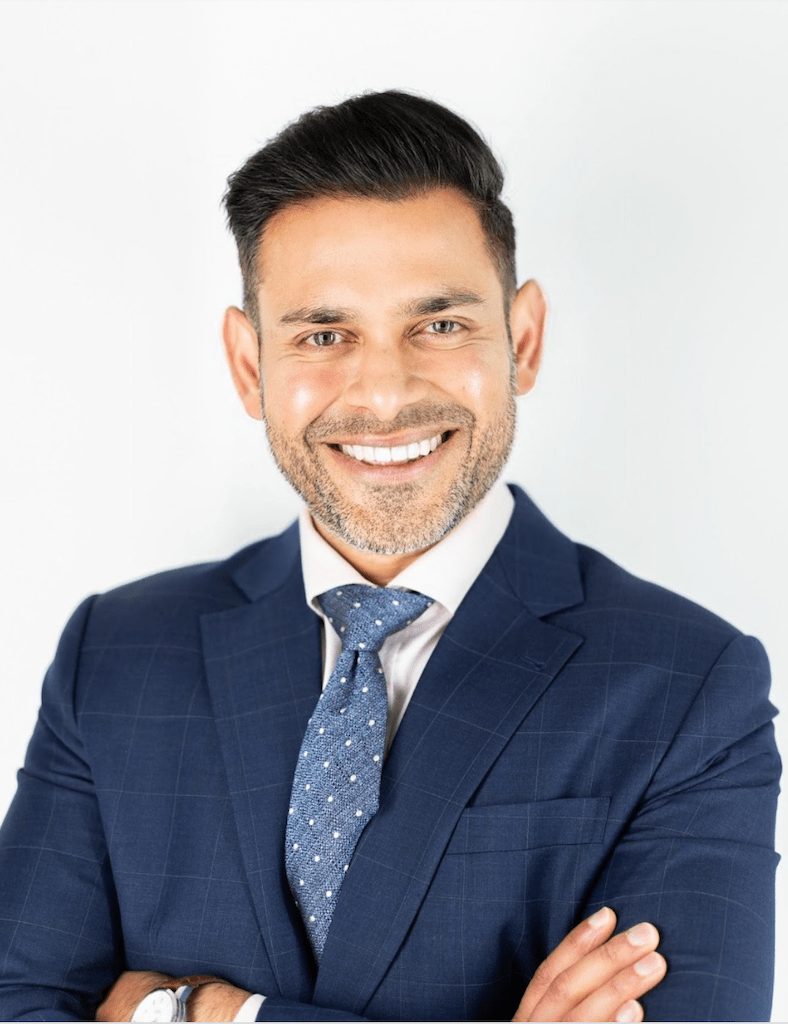 Photo Credit: Ben Sharple
s
We see it every month; a new skincare brand is launched by yet another celebrity. Those infamous for their talents in anything but skin science or health decide to use the power of their personal brand to persuade consumers to switch to their skincare line. Then we have (the far more credible) experts in the fields of plastic surgery, dermatology, and aesthetics who may choose to develop a brand for the shelves of their clinic, so often recognizable as they tend to name the brand after their own name. Although the products may be superior, they are – like the celebrities – using their personal brand to market their skincare.
And now…enter CellDerma; a brand I know at least one fashion icon swears by and other A-listers are following suit. Firstly, the man behind the brand is Dr. Dev Patel, a specialist in Aesthetic Medicine hailing from the United Kingdom. He has a list of industry accolades and awards longer than my arm and has trained doctors and nurses in four continents including N. America, in topics such as regenerative medicine, dermal fillers, and skincare. His clinic, Perfect Skin Solutions, in Portsmouth, England, has won over 10 industry awards and attracts patients from all around the UK and abroad.
Back to CellDerma. As I start picking at the detail I quickly uncover why CellDerma may really be different. Dr. Dev Patel is not 'behind' the brand as a mere face. He is as integral to CellDerma as the letters that make up the name. "I didn't pay a company to come up with our brand name or mission statement….I sat, reflected, and wrote what came from my gut. I also named every product personally to ensure both the science and intended clinical outcome would be appropriately reflected. It is not about ego but about doing this because it is a hobby…a passion….if you love model planes you don't pay someone else to come and build them for you. You do it yourself because the journey is integral to the purpose. Sure, I do believe in getting experts to do what one is not best at doing oneself, but I believe aspects like our mission statement should be from me and not a company that is paid to come up with something meaningful." In fact, Dr. Patel composed literally all written content for his training manuals (for clinics that stock CellDerma) and brand website. He is keen to point out that others do the artwork: "I know where my skills lie and design is not one of them although I remain involved in all design work to ensure it communicates my core message every time".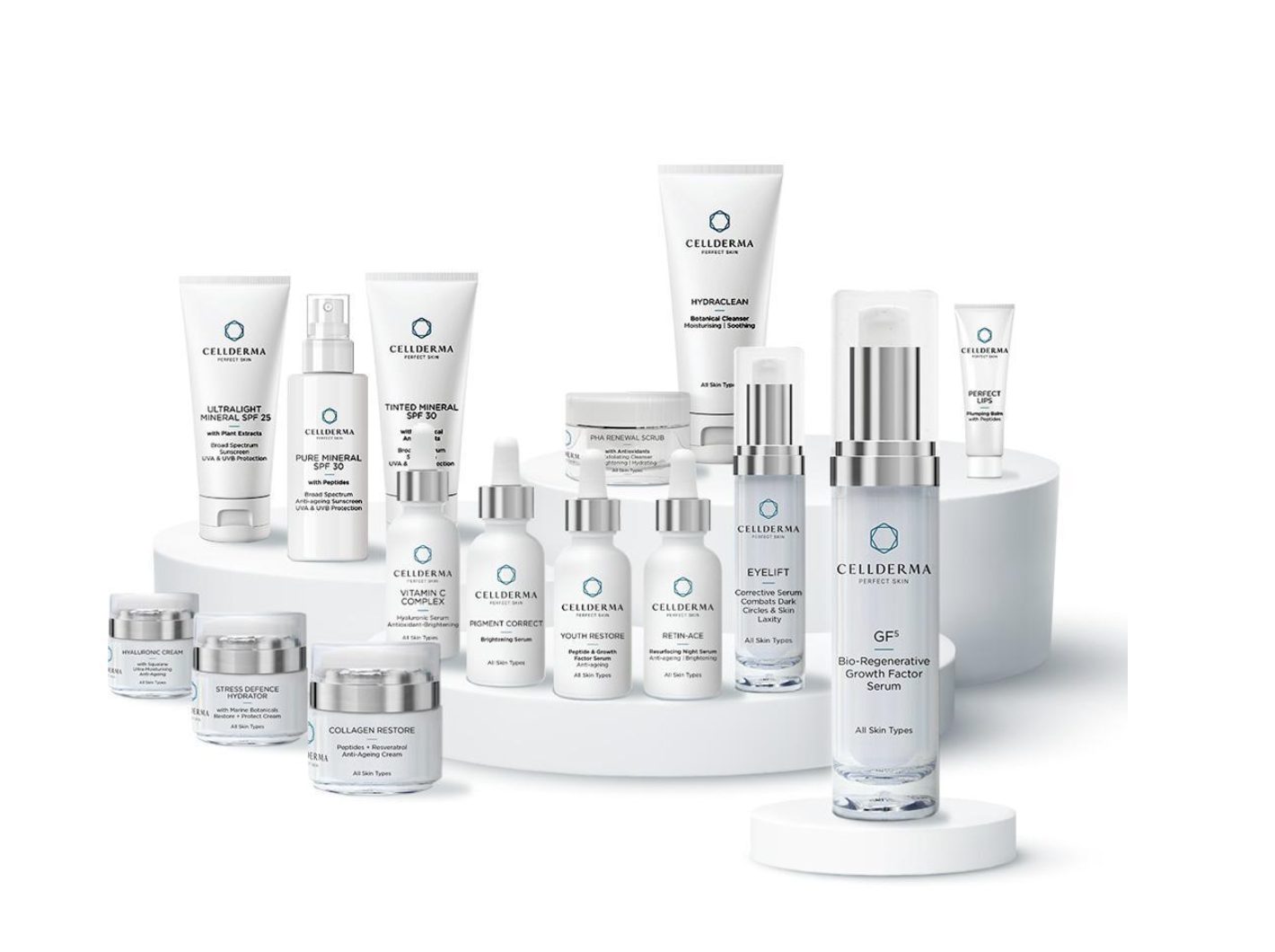 Now to the formulations. I had a fascinating chat of discovery with Dr. Patel that made me want to trash all my products I have at home. "There are sadly numerous ways the beauty industry misleads the consumer, from misleading terminology to dusting of ingredients (putting just enough to be able to mention ingredients but in very low – often sub-therapeutic – concentrations.) With the latter, you will typically see these ingredients very low in the list." Dr. Patel confidentially showed me many examples from the most reputed brands, that would make you scream. "It is not just about the relative concentration of ingredients but the quality. Just like with anything else you buy, quality can vary significantly but the consumer doesn't usually consider this." Another key message is what Dr. Patel refers to as the 'illusion effect'. He explained: "Many leading products contain ingredients that give the illusion of smoother and healthier skin but are merely filling the cracks or reflecting light better. If stopped, objective assessment some days later will show absolutely no improvement in skin health". Enough said!
After an hour of chatting with Dr. Dev Patel, his passion is already running through my veins. He talks about values in his life that have carried over to CellDerma. Values like building trust, the 'long-term relationship," and mostly transparency. "Transparency is our core brand value…we present everything as it is and you won't believe how rare this is in the skincare world." So what is the secret behind CellDerma? "Showing the utmost care and obsessive attention to detail. This means I will never be totally satisfied with any product and in fact, I have 5 in the pipeline including an enhanced version of our current best-selling and award-winning GF5 Bio-regenerative serum. To offer my patients the very best in skincare, I must keep driving to utilize the latest skincare technology and combine this with my clinical experience and expertise to develop the very best in skincare products."
To learn more, visit www.cellderma.com or follow @celldermauk and @drdevpatel1 on Instagram
Written in partnership with Ascend
Subscribe to discover the best kept secrets in your city