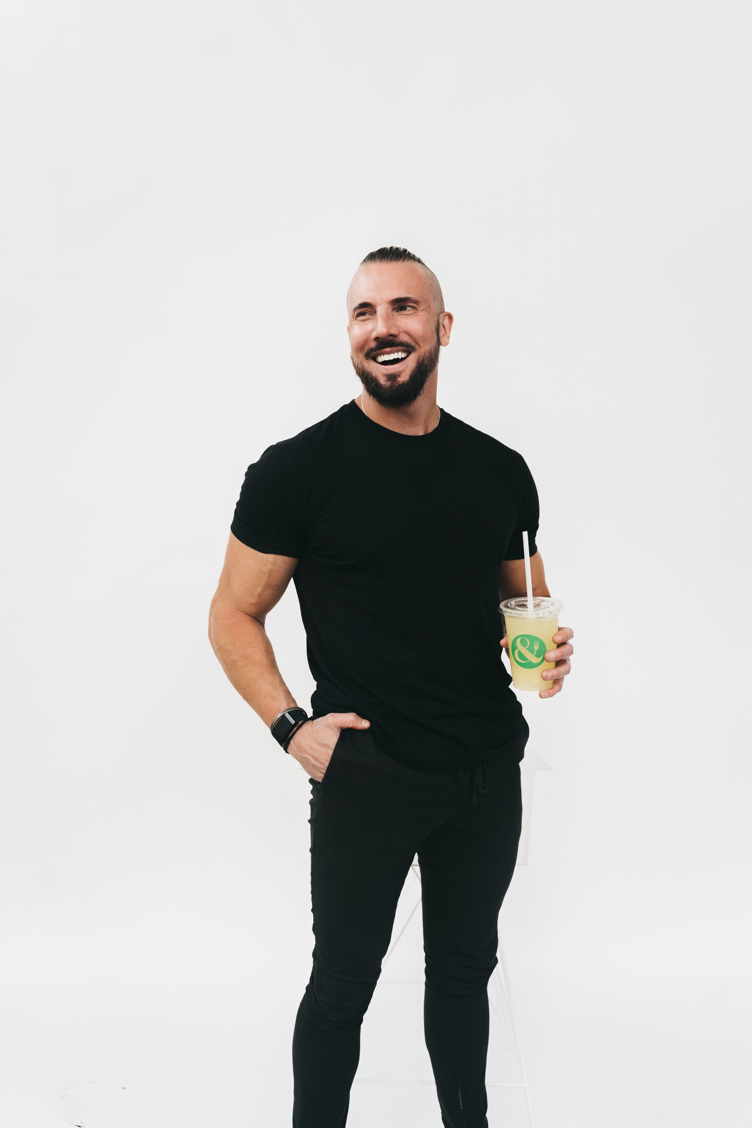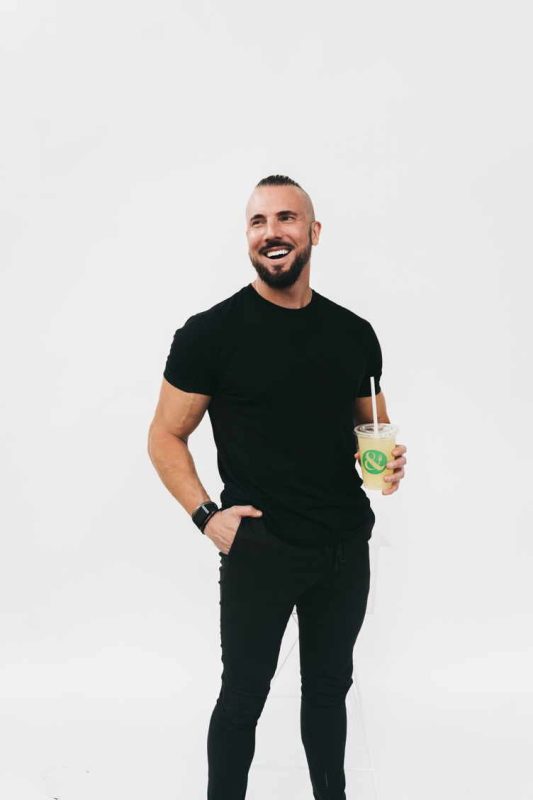 Photo Credit: Crisp & Green
For entrepreneur Steele Smiley, who has built, sold, invested in, and managed multiple successful consumer-oriented business entities over the past decade, achieving success in life goes far beyond reaching business and financial goals. It's about health, wellness and giving back as much as possible—all of which are priorities in the business leader's personal and professional life. As the Founder and Executive Chairman of Steele Brands and its franchisees, Crisp & Green, one of the nation's quickest-growing fast-casual health food chains, and the 100% plant-based American grill, Stalk & Spade, Smiley's brands are making it easier for consumers to lead healthier lifestyles.
With Crisp & Green, which opened its first location in Minnesota in 2016, Smiley's goal is to bridge the gap between convenient and healthy food choices for consumers across the nation by offering delicious, scratch-made and chef-crafted menu items in a fast-casual setting. As part of the business's three pillars of core beliefs (an exceptional product, world-class hospitality and commitment to community), restaurant locations even offer complimentary fitness to create the "Living Crisp" movement.
After adapting an exclusively plant-based lifestyle in 2014, Smiley – who says this improved his physical health while also boosting energy and mental clarity – took this experience, along with the realization that plant-based restaurant options on-the-go were hard to find, and went to work. He opened his first 100% plant-based concept Stalk & Spade location in Minnesota in 2021. It's a delicious meat-free, dairy-free burger franchise featuring classic American grill favorites such as cheeseburgers, chick'n sandwiches, cauliflower wings, salads, fries and frozen treats. The belief behind the eatery is that great-tasting, healthy, and crave-able food to satisfy anyone's appetite should be accessible and convenient, regardless of dietary preference. Now with over 250 restaurants built and in development in 25 states, Steele Brands fast-casual eateries are spreading rapidly across America.
Beyond business, Smiley's primary focus is giving back to communities across the nation. As Chairman of the Board of the Steele Smiley Foundation, Smiley is dedicated to helping fuel local communities with resources, funds and support where it is needed most, such as with health and well-being, physical fitness, nutrition education and mental health. For Smiley, true success and fulfillment in life seem to be a full circle moment: when you achieve all you aim for, you give to all you care for. That is what he's doing—and communities across America are better because of it. Here, we talk about that motivation, and his drive to succeed.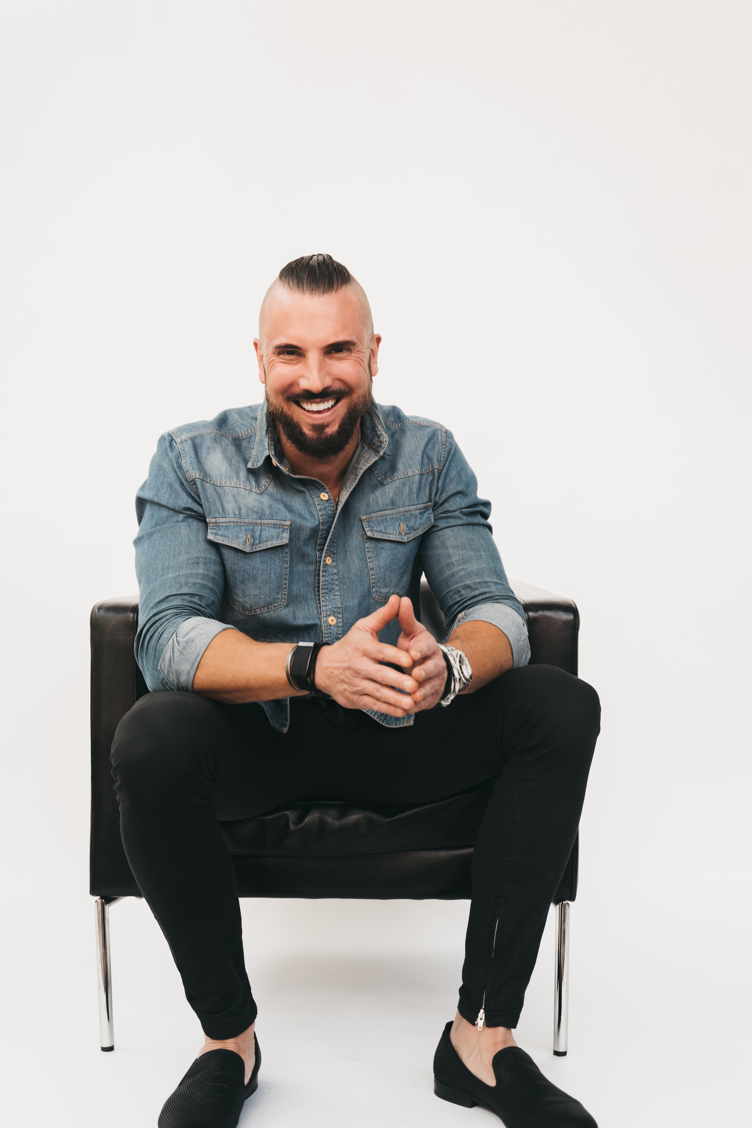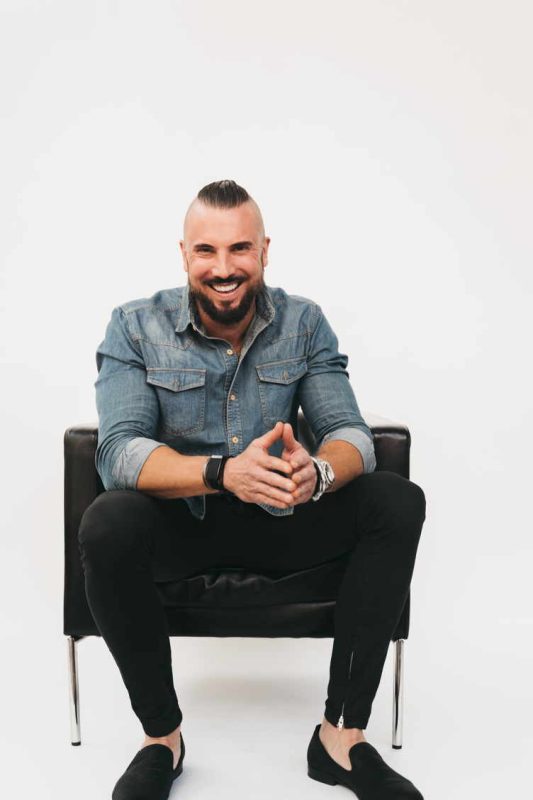 Photo Credit: Crisp & Green
Through your company Steele Brands, you are making quite a splash on the food industry. Both of your franchises, Crisp & Green and Stalk & Spade—which are growing rapidly throughout the US—are making healthy food (including plant-based menu items) more easily accessible and affordable for busy consumers. Stalk & Spade has even been dubbed the "plant-based McDonald's of the future." How did you discover your place in the fast-casual food space?
At the time, healthy restaurants were primarily found on the East Coast and West Coast, but the Midwest market was wide open. No one had really focused on delivering healthy food on a national scale. So, we set out to fill this space. Our brands were built and designed to hit every market in the country, allowing us to reach communities far beyond the large tier-one cities. We focused on building great, affordable products in now three different categories – healthy eating, plant-based menu items, and soon-to-be Mexican food – and are on pace to open at least one store a week. Today, we have over 250 locations open or in development across 25 states, so we have been very fortunate to grow well beyond the Midwest where it all began. In fact, in reverse form, we will open a Crisp & Green location on the East Coast in New York in April 2023.
How are Crisp & Green and Stalk & Spade helping improve the fast-food industry and why is this important?
We are focused on delivering a great product – healthy and plant-based food options – that can work in every market across the United States. For the last 20 years, we have seen the best concepts in consumerism focus mainly on the population of the largest cities. But we have built a business that allows us to not only serve consumers in large territories like Miami, Los Angeles and New York, but are also relevant and make sense for smaller cities across the country. This has, fortunately, allowed us to become one of the largest and fastest growing restaurant chains over the last decade because we serve customers from all ends of the spectrum. This growth is important because we are helping more and more people who are looking for affordable and convenient healthy and plant-based food options to meet those needs.
Health and wellness are clearly a big part of your lifestyle. As a serial entrepreneur who's constantly on the go, how has keeping this part of your life a priority benefited your overall success?
Honestly, it's kept me young. No matter where I am in the world, whether it's in the United States or traveling abroad, my day starts and ends with exercise. I pair that with daily meditation, stretching and other mindfulness exercises, and it's kept me 10 years younger than my biological age. As long as that keeps working, I'm going to keep doubling down because it allows me to have the energy I need to push through in big ways, whereas most people with my levels of experience don't. So, I'm very thankful for that.
You travel between Los Angeles, New York and Miami often. What's your favorite place to dine in each of them?
The first answer, of course, is my own restaurants. I could genuinely eat Crisp & Green and Stalk & Spade every day and by March of this year, both brands will have locations open in New York and Miami. LA is sort of the last frontier, but it's coming soon. As for other restaurants in these cities, I would say Eleven Madison Park and Cipriani Dolci in New York City; Planta in Miami, which is a plant-based restaurant founded by David Grutman; and Cecconi's and Crossroads in Los Angeles.
You have quite a few Crisp & Green and Stalk & Spade locations expected to open in Miami soon. What do you love about Miami and why did you target this destination for new locations?
I've been a fan of Miami since the early 2000's. I'm a big art collector and have been attending Art Basel and related events for many years, so Miami has always held a very special place in my heart. It's also an international destination and I like to describe Miami as "the Monaco of the United States." It brings together people with multicultural experiences from all over the world and feels as though you're in a completely different place than the rest of the United States. I love that about Miami.
For our brand to have the ability to not only represent the United States, but also represent an international base in Miami, it's very critical that we perform well there. With Stalk & Spade and Crisp & Green, we'll have over 20 restaurants combined opening in Miami alone, with our first location of Stalk & Spade opening in May 2023 and Crisp & Green opening shortly after, followed by many more. We have really made South Florida a home for our business and it's a city we're very excited to be a part of.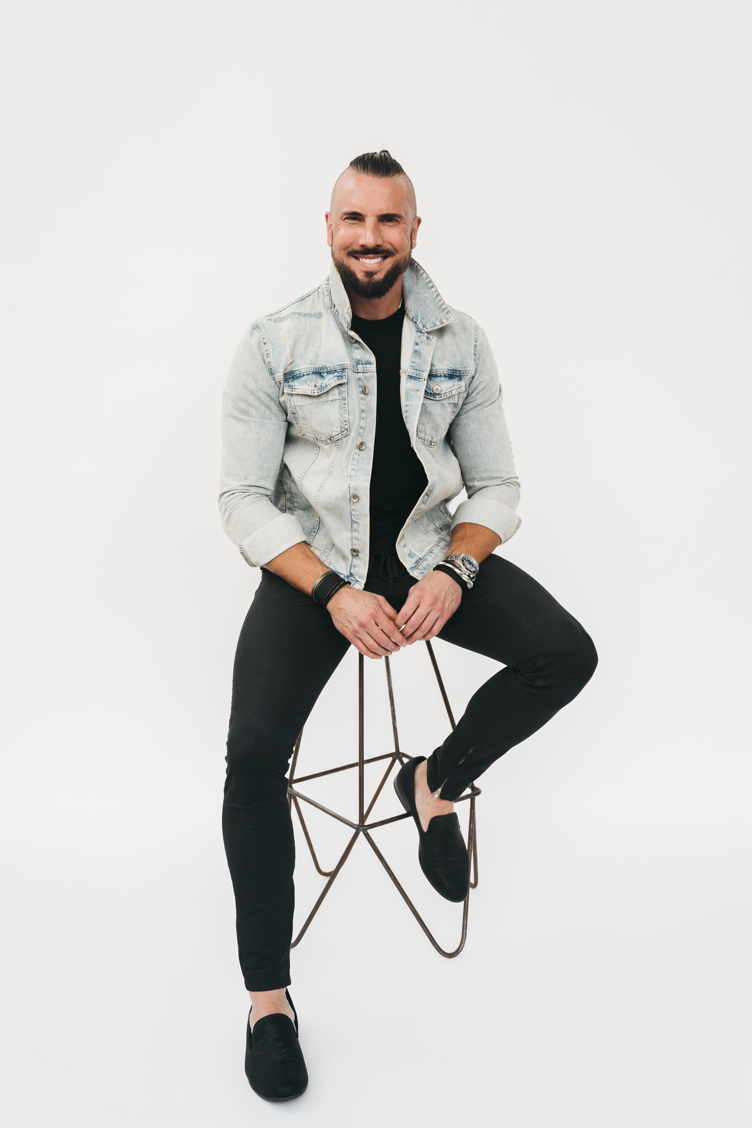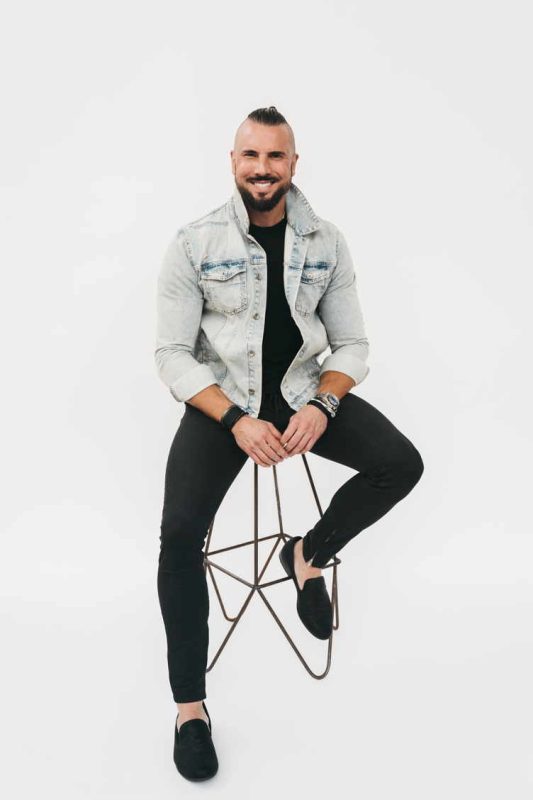 Photo Credit: Crisp & Green
Through The Steele Smiley Foundation, you make a point to fuel communities with resources, funds and support that help to nurture health and wellbeing. You even offer holistic programming and complimentary fitness classes such as yoga and bootcamp through select Crisp & Green locations. What drives you to give back to communities in this specific way?
Anyone with the ability and desire to give back will naturally select areas they feel most passionate about. For me, health and wellness are those areas and it's what my entire life has been focused on. With The Steele Smiley Foundation, providing wellness events and resources that benefit the communities where I live and where our brands are based is very important to the overall ethos of the foundation. My goal is to be a large philanthropic donator in the United States who is largely focused on wellness. This is a really underserved area and there are a lot of communities that need our help, so as my brands continue to grow, I will continue to donate to the foundations and causes that mean the most to me.
What is one of the biggest lessons you've learned on the entrepreneurial journey?
Life is full of peaks and valleys. The key is not to allow yourself to get too high or too low. There are so many valuable lessons to be learned from an entrepreneurial path, but ultimately you want to remember to embrace the highs, knowing they might not last forever, and you ride out the lows, knowing they won't last forever either. I've learned that it's not only important to focus your insight and guidance on making sure your brands perform well, but that the teams within your companies are happy. Of course, the biggest key is that your customers are happy. If you're focused on your customers and your team, and you're not letting the highs get you too high or the lows get you too low, you're going to be successful.
Why do New Year's diet goals fail? How can they succeed?
People don't have great self-discipline and one of the reasons for that, especially when it comes to healthy eating, is that it's not very easy in a lot of areas in United States to access healthy food options. What most people don't realize is that, for the entire 20 years before places like Crisp & Green and Stalk & Spade entered the marketplace, fast-casual businesses have been focused mainly on selling large quantities of unhealthy food. We're aiming to change that in a big way, though, by making healthy food more accessible in every community and metropolitan area across the United States.
90% of resolutions in the new year are focused on building a healthy lifestyle, but if there aren't places to frequent that help you implement those dietary changes, it's too easy to drop off that success path. Our restaurants are making it easier to stick to these goals and we suspect that in the next 10 years, it'll be a whole lot easier for people to stick to their goals than ever before.
If you don't currently have access to healthy food options, you can still succeed by investing time into a healthy meal plan for the week ahead. It's well worth it.
What's next for Steele Smiley?
My primary focus now is growing the brands within my company, Steele Brands, as well as growing my foundation, The Steele Smiley Foundation, and ultimately helping people find ways to make healthier lifestyle choices that improve their quality of life. Keep an eye out for Crisp & Green and Stalk & Spade locations opening near you, and please come say hi!
Subscribe to discover the best kept secrets in your city