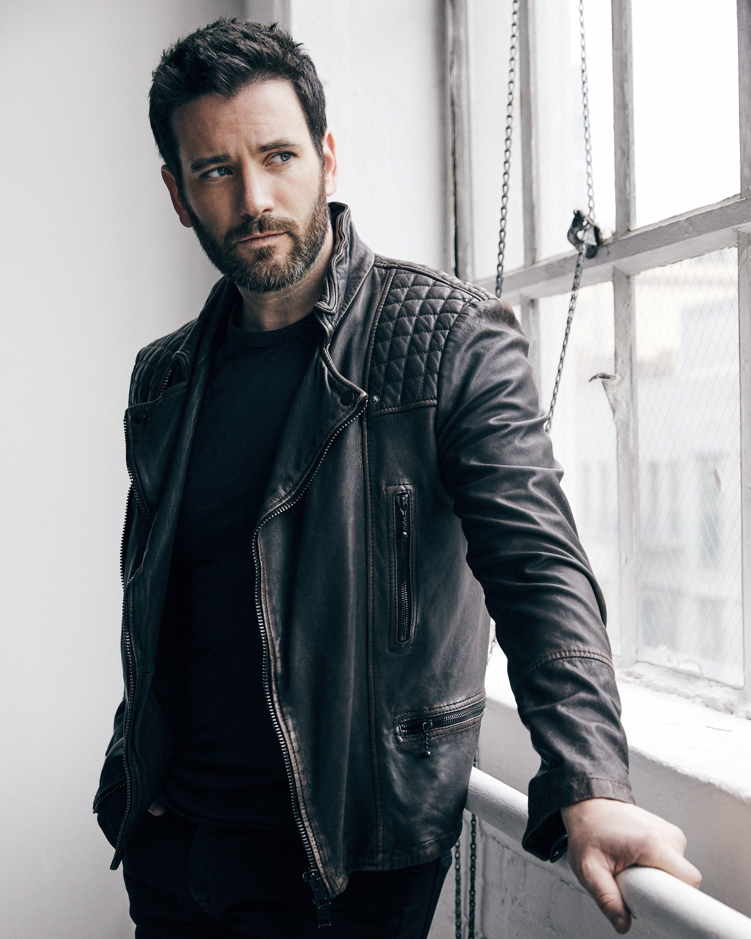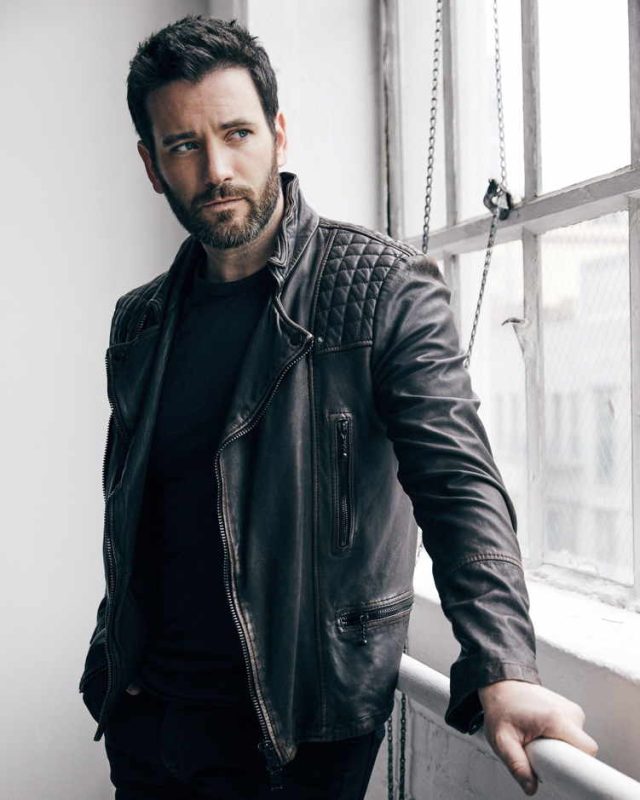 Photo Credit: Nathan Johnson
You may recognize Colin Donnell from series like Chicago Med, Arrow, and The Affair, as well as stage productions such as Violet and Anything Goes, Mamma Mia!, Wicked, Merrily We Roll Along, and Jersey Boys, but this is his biggest role yet. Donnell has a starring turn in Irreverent, a series that centers on a criminal mediator from Chicago who is forced to flee the city, his life, and everything he knows when a mafia deal goes wrong, and through a comedy of errors/stolen identity, he winds up hiding out in a small Australian reef community in Far North Queensland, posing as the new church's reverend.
He also just released his debut joint album, Something Stupid, with his wife, actress Patti Murin. The album was conceived during lockdown, with the couple engineering their own vocals for the record from their newly formed home studio. We sat down with the actor and musician to speak about his latest projects, and what's next.

Photo Credit: Nathan Johnson.

Tell us about "Irreverent" and the role you play in the series. What drew you to the role?

"Irreverent" is a story about Paulo (That's me!), a negotiator for the mobs of Chicago who was to go on the run after a deal goes wrong and he ends up killing the son of the one of the biggest mob bosses in town. He ends up, after a fateful encounter, having to impersonate a preacher in a beautiful beach town in Far North Queensland Australia that is full of wild characters. One of the things that I loved so much about the script when I first read it was that, for as funny and out there as it is, it is a story about community. What it means to be a part of a community, how do the people within it affect one another, what can we find out about ourselves when we are a part of a community? It was asking big questions within a story that was fun and funny and full of action and to get to play a character who is so perfectly imperfect was such a joy and privilege.
Were there any particular performances that you drew inspiration from here?
There was nothing on a conscious level that I was hoping to emulate but I think there are so many examples of characters that are allowed to be funny within stories that are a bit darker or more action-centric. You look at the Marvel Universe, for example, and see such exciting action and beautiful poignant moments that are bookended by some great tongue-in-cheek moments and genuine laughs. I didn't want to shy away from any side of Paulo and pigeon hole him into being just one thing and I think we ended up with a character that felt very complete and uniquely "Paulo".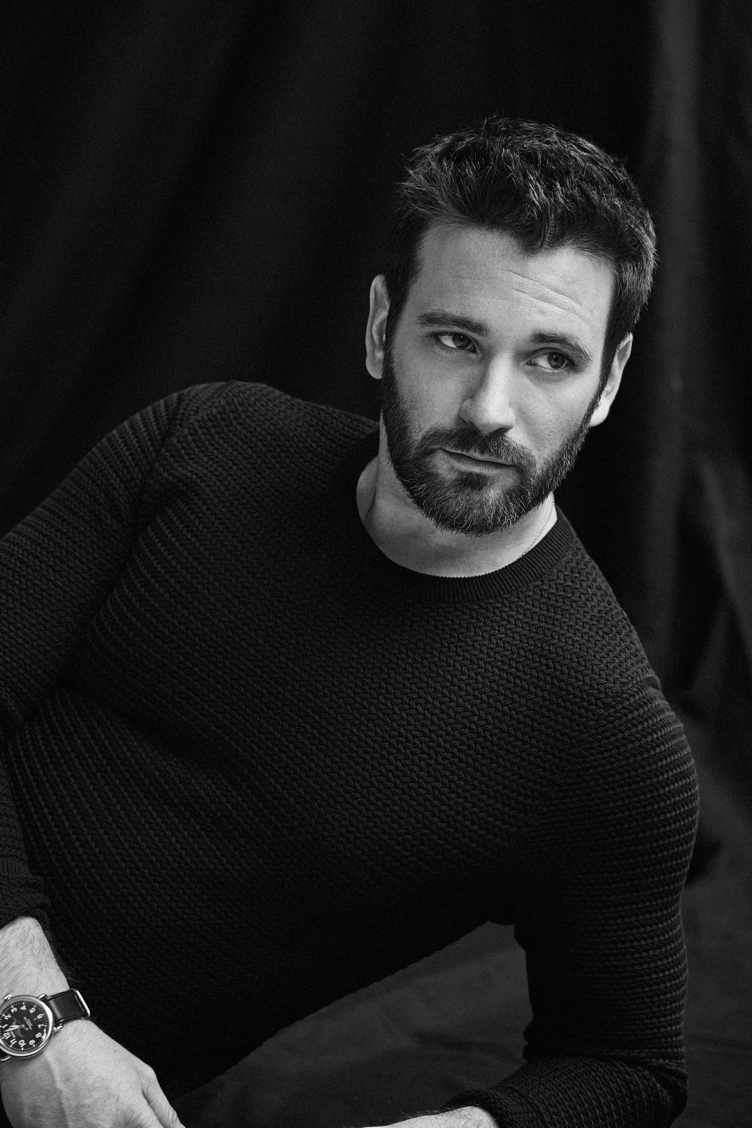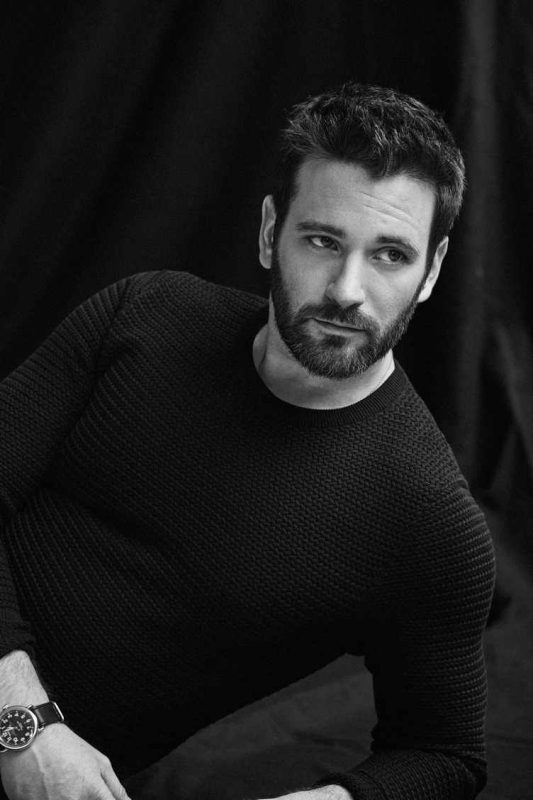 Photo Credit: Nathan Johnson
What did you take away from shooting in Australia? Did you discover a love of Vegemite, for example?
I'm sad to say I did not come away from Australia with an affinity for Vegemite. Maybe it was my experience with it, but, and I mean no offense to the vegemite lovers out there, I just can't get on board with y'all. I would try it again, though. Filming in Australia was such a gift. The town of Mission Beach where we spent the first ten weeks of our shoot is one of the most beautiful places you could imagine. Because we were under Covid protocols, we had the entire cast/crew there for the entire ten weeks and it had a very special holiday vibe to it that, I think, brought us very close very quickly and only added to the joy that ended up on the screen. I can only hope for another season to take us back to explore more of the country because what little I did get to see was breathtaking and made me want to see more.
Do you have any favorite moments you can share while on set?
There were a lot of pretty magical moments throughout our shoot but one in particular that sticks in my mind is the beach movie scene from Episode 8. Sitting up in the belltower with a bag of popcorn and watching our cast and crew below all lit up beautifully on an impossibly gorgeous night with a saltwater breeze coming off the water. It was absolutely surreal. Along with that were all wonderful in-between moments; reading and working on scenes in the kitchen set of the Manse that usually was our de facto base of operations, hanging out on the veranda between set ups and having great conversations with any number of our cast and crew, having my wife Patti bring our daughter Cecily over for lunch. All those moments plus countless more added up to a truly memorable experience. It's really about the people and I was lucky to be surrounded by the most welcoming, amazing group.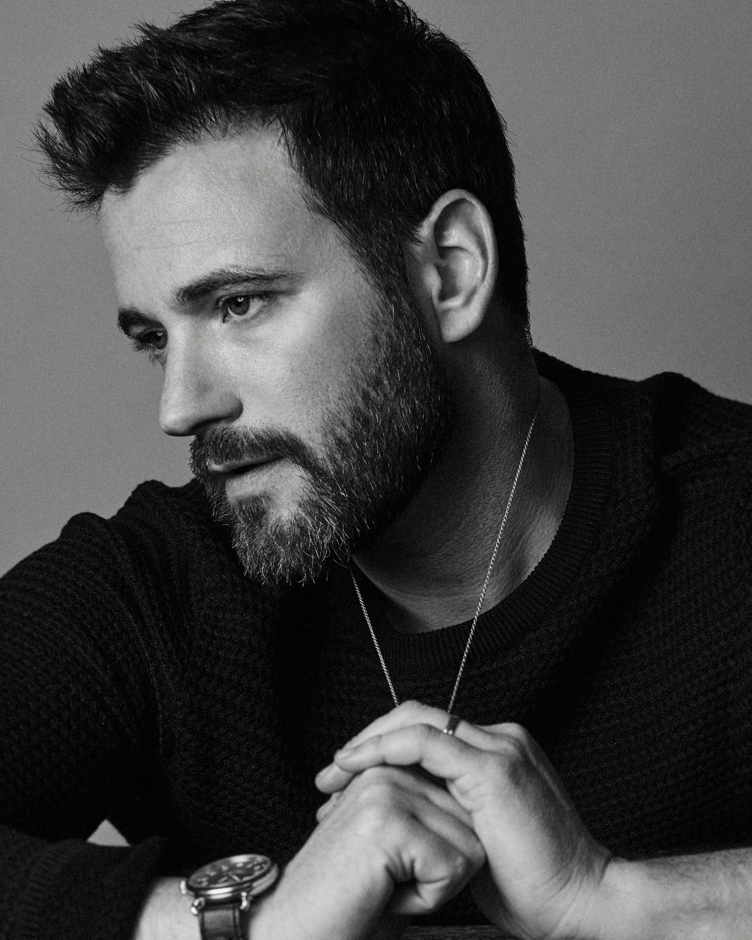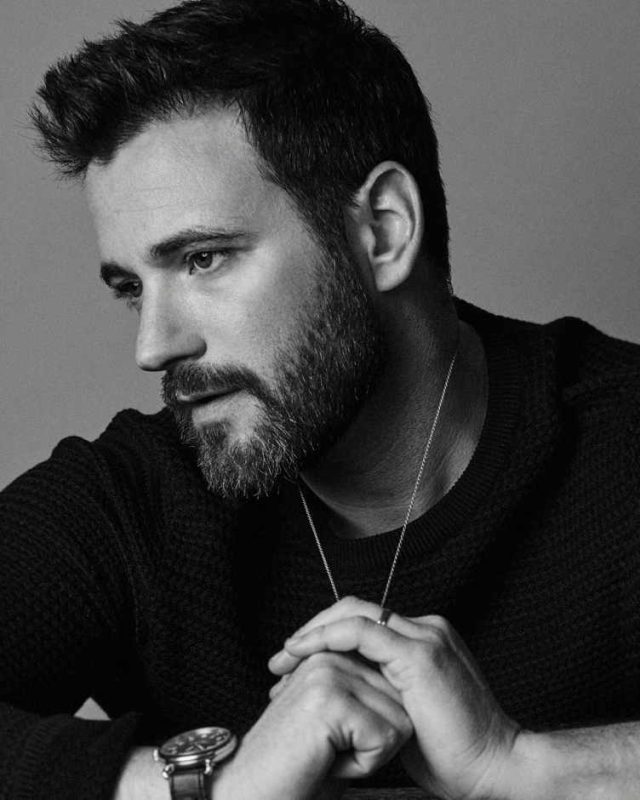 Photo Credit: Nathan Johnson
What direction do you want Mack to head in? What direction WILL he head in?
Mack is really on the precipice when we leave him at the end of Season 1. I think there are so many directions he could travel in right now. Does he run? Does he stay? What does he do about Piper now that she knows everything? What is she going to do with him knowing everything but also knowing that he saved her life? Mack has been well and truly changed by this community that he unwillingly found himself a part of. I don't know how easy it would be to extricate himself or if he even really wants to?
You've had a variety of major TV roles throughout your career. Which one have you connected with the most? Which one was a complete departure from you who you are as a person and why?
I have loved every character I've gotten to play enormously. The really fun part is that they have all felt pretty far apart from each other. There is definitely a healthy dose of my own personality that goes into each character, but I try to meet them where they are and create a character that feels uniquely them. It all starts with the words on the page and then I get the joy of adding my own spin to it. Mack is very special to me in that I felt an instant ownership over him and it felt like a really natural fit. I guarantee I'd make a much worse criminal though.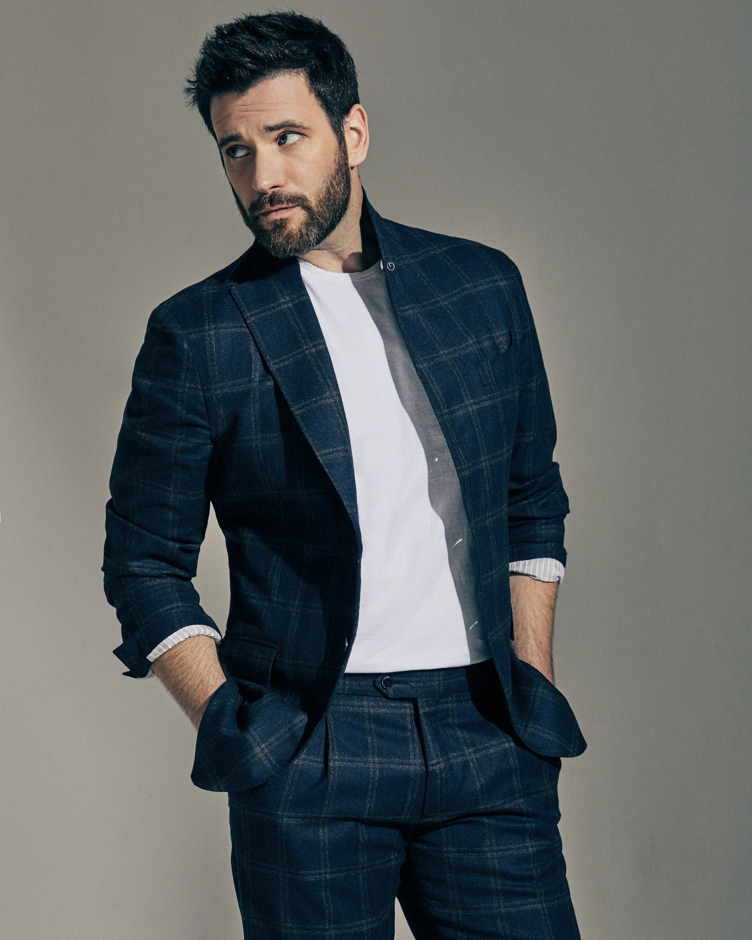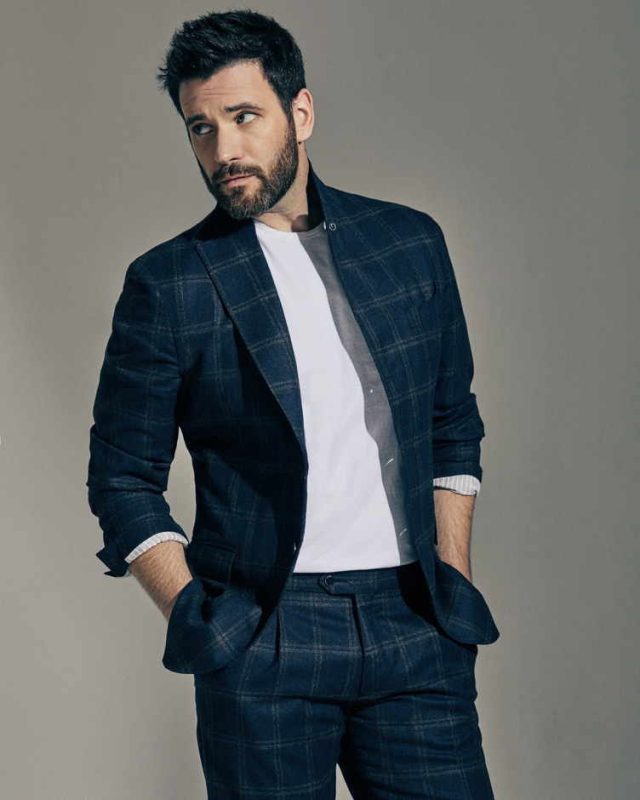 Photo Credit: Nathan Johnson
You also just released a new album with your wife, Patti Murin. This is not the first time you've released music. What did you enjoy most about the process of recording Something Stupid and what do you hope people take away from listening to the album?
I've had the opportunity to be a part of several cast albums over the years and then released an EP "Chaos and Cocktails" with my band The Nineteen Twenty, but this was a whole new really wonderful experience. Robbie Rozelle from Broadway Records approached us about doing an album together during 2020 and we jumped straight on board. It was a long process because of the whole "being in Australia" thing but honestly it was a delight from start to finish. We have some similar music tastes but both of us have our individual styles as well and so when we were coming up with what songs to do we leaned into both of those ideas. We wanted to create something that represented us as individual musicians and also who we are together. Robbie and Luke Williams, our arranger, and the whole team with Broadway Records were so wonderful to collaborate with and I'm immensely proud of how the album turned out.
Is it easy or sometimes a struggle working with your wife creatively? Describe the process.
I love working with Patti. She is one of the most talented people I know and her ideas are always top notch. Then there's just the privilege of getting to listen to her do what she does so well. Anyone who's had the pleasure of watching her perform knows that it is a truly beautiful thing to witness. There's a shorthand to how we collaborate. It doesn't always go smoothly when couples work together but we've been very lucky in that it's always felt like a good, smooth process.
At the end of the day, who gets the final word and why?
I think the best idea always wins at the end of the day. Who's got the best idea? Well, I think I already mentioned Patti's ideas are always top notch :).
Subscribe to discover the best kept secrets in your city