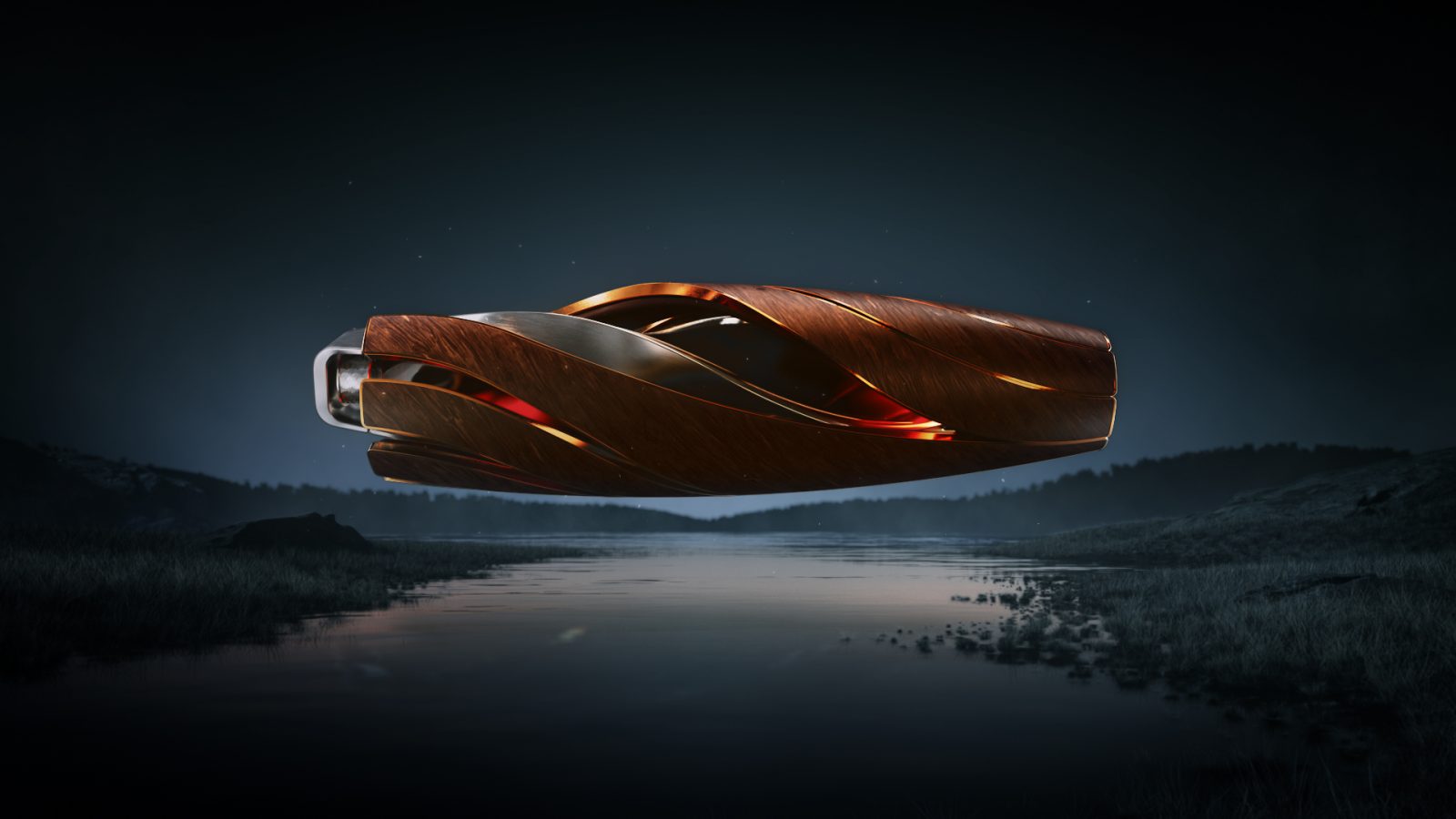 Photo Credit: Photo Credit: Courtesy of The Macallan
The Macallan has released one of its most futuristic and innovative products yet. In collaboration with Bentley Motors, the brand has revealed the remarkable vision and design of The Macallan Horizon, a limited edition single malt whiskey in a horizontal-shaped bottle. Fusing traditional craftsmanship and innovative materials with cutting-edge technology, the horizontally designed prototype will be available as a whisky product in the summer of 2023. 
"Taking inspiration from the automotive industry, we are showcasing our creative vision and concept development of The Macallan Horizon, which is among the most unique projects we have embarked on in our almost 200-year history," says Jaume Ferras, Global Creative Director for The Macallan. 
Paying homage to The Macallan's Six Pillars, the foundation stones of the brand that account for its distinctive single malt whiskies, The Macallan Horizon concept product incorporates six unique upcycled, repurposed, or ethically sourced materials that are integral to The Macallan and Bentley Motors. Among them are recycled copper from the disused curiously small spirit stills which were located within the Macallan's former Distillery, aluminum recovered from Bentley Motors, manufacturing process, recycled wood, recyclable glass and carbon neutral leather, locally sourced and also used in the recently unveiled Bentley Mulliner grand tourer. 
The final component is the special single malt whisky being created for the new Macallan Horizon. The Macallan Master Whisky Maker Kirsteen Campbell developed the flavor profile for the whisky following a visit to Bentley Motors in Crewe, where she observed firsthand their shared passion for creativity, craftsmanship, and innovation, making for the perfect collaborators.
Together, these six key materials, the majority of which have been sourced and produced locally in Scotland and the UK, form a unique concept that defies the traditional vertical aesthetic of a whisky bottle and reflects the horizontal trajectory of the automotive world, pushing the boundaries and the art of the possible. 
The visionary design also features a glass bottle with an extraordinary 180-degree twist, representing the mastery of space and time achieved by The Macallan and Bentley Motors in creating the prototype, which has no standing base.
Information regarding pricing and availability of The Macallan Horizon single malt whiskey will be shared closer to its release on www.themacallan.com and www.bentley motors.com.
Subscribe to discover the best kept secrets in your city