"There is something about Napa Valley—especially in the summertime," Rick Walker, the founder and CEO of Festival Napa Valley, says. "You blend the great hospitality with the food, wine, and the beauty of the place, and an event is elevated to a different level. It's a place that lends itself to want to go there, to want to enjoy life, and to experience something exceptional."
It's T-minus five and a half weeks until the opening of Festival Napa Valley (FNV), the 14th annual music and arts festival that is Walker's brainchild. Known as the "10 best days of summer," this year's festival takes place July 12-21, 2019 and features over 60 performances and almost as many food and wine happenings at various locations throughout the valley. No festival is ever the same, but ticket holders can look forward to an exciting lineup of concerts, opera, film, dance, jazz, and more.
"We have a space theme this year," Walker explains enthusiastically. "We're celebrating the fiftieth anniversary of the Apollo 11 lunar landing, and that is woven into all of our programmings. A lot of music is themed to space, innovation, discovery, and exploration." Along with screenings of Star Wars: A New Hope (which is showing with a live orchestra) and the documentary film Apollo 11 and a dance gala that explores voyage and discovery, out-of-this-world headliners include four-time Grammy award winner Seal, world-renowned cellist Sheku Kanneh-Mason, and Broadway star Patti LuPone. On top of the moving performances that are meant to delight and inspire, there are culinary events—lunches, dinners, and tastings at luxury wineries—every day of the festival.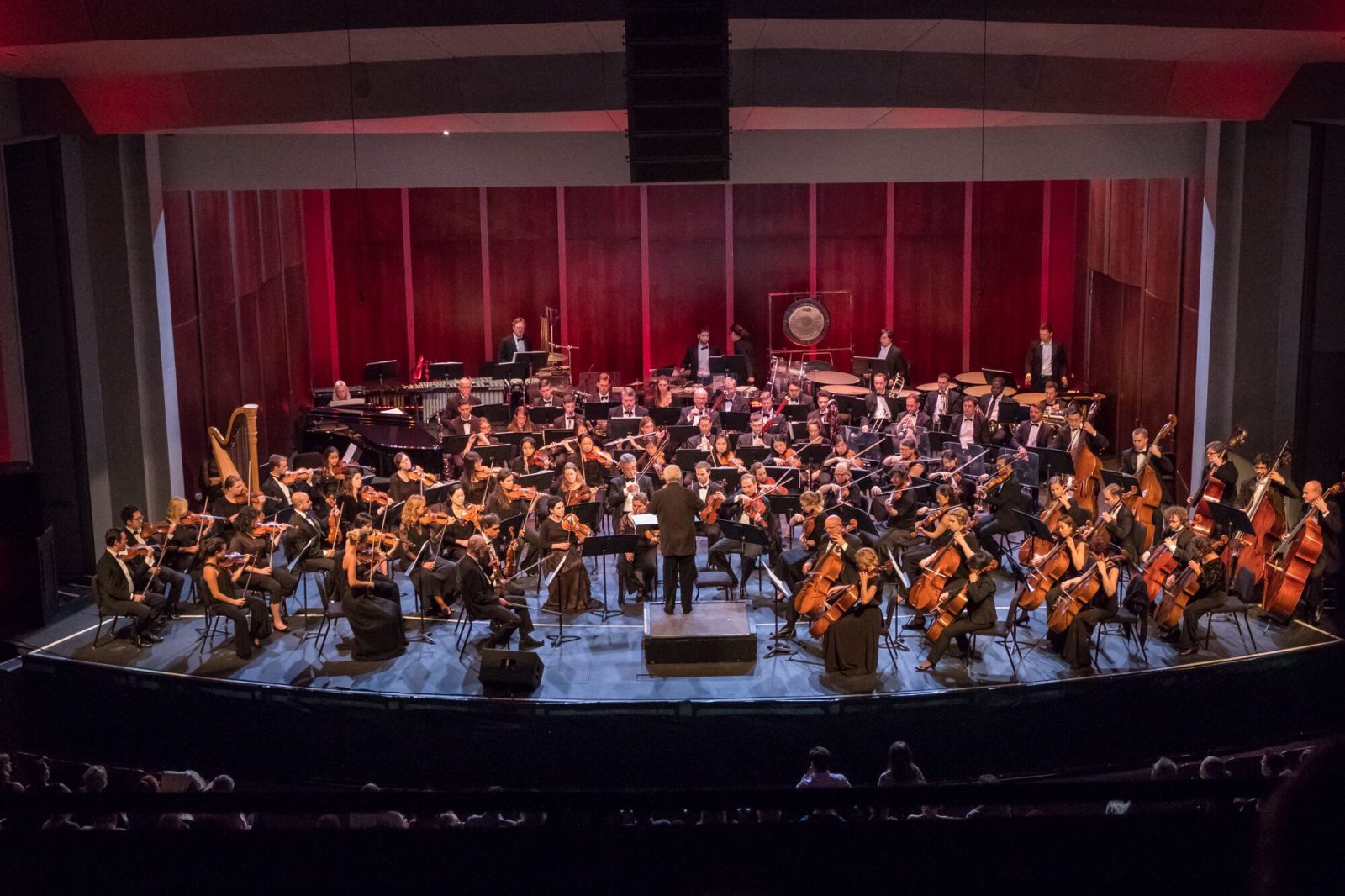 Today, Walker is cool, calm, and collected. "At this point, everything is done in terms of all the performances, lunches, and dinners," he explains. "Now we're at this stage where we are into the fine tuning—like the production aspects, the run of show for different performances, and making sure that everything goes like clockwork." Walker has a tremendous team that includes over 20 full-time, year-round employees, and 23 board members.
Every person is integral to ensuring that the festival is a seamless success. "Our board of directors oversees and guides everything," Walker says of the philanthropists and vintners who are crucial to the festival. Not only do they donate time and money, but they also open their vineyards and wineries to host events and concerts. "We call that our secret sauce. It's our secret weapon at the festival," Walker says. "We have the best board of directors imaginable. They're awesome, and they're apart of everything, behind the scenes or sometimes in front of the scenes."
The planning process for this year's festival started two years ago. Walker, along with Jacob Langfelder, director of events, and Charles Letourneau, executive producer, oversee the artist lineup. The trio is known for bringing an eclectic mix of artists to the festival. Everyone from actor Bill Murray to opera star Nadine Sierra to singer and actor Kristin Chenoweth has participated in the past. "We want it to be fresh every year," Walker says of the programming. "That's part of what makes it exciting and interesting for the audience. People come back year after year because they know that they are going to see something great, wonderful and new. What makes it a good lineup? It's a mix of things. We try to achieve a balance of performers that are unified by being extraordinary, that's across the board. But, some of them are well known, and some of them are discoveries, and we've balanced the two, so we have a lot of established performers and a lot of emerging talent that we discover from this country or other places."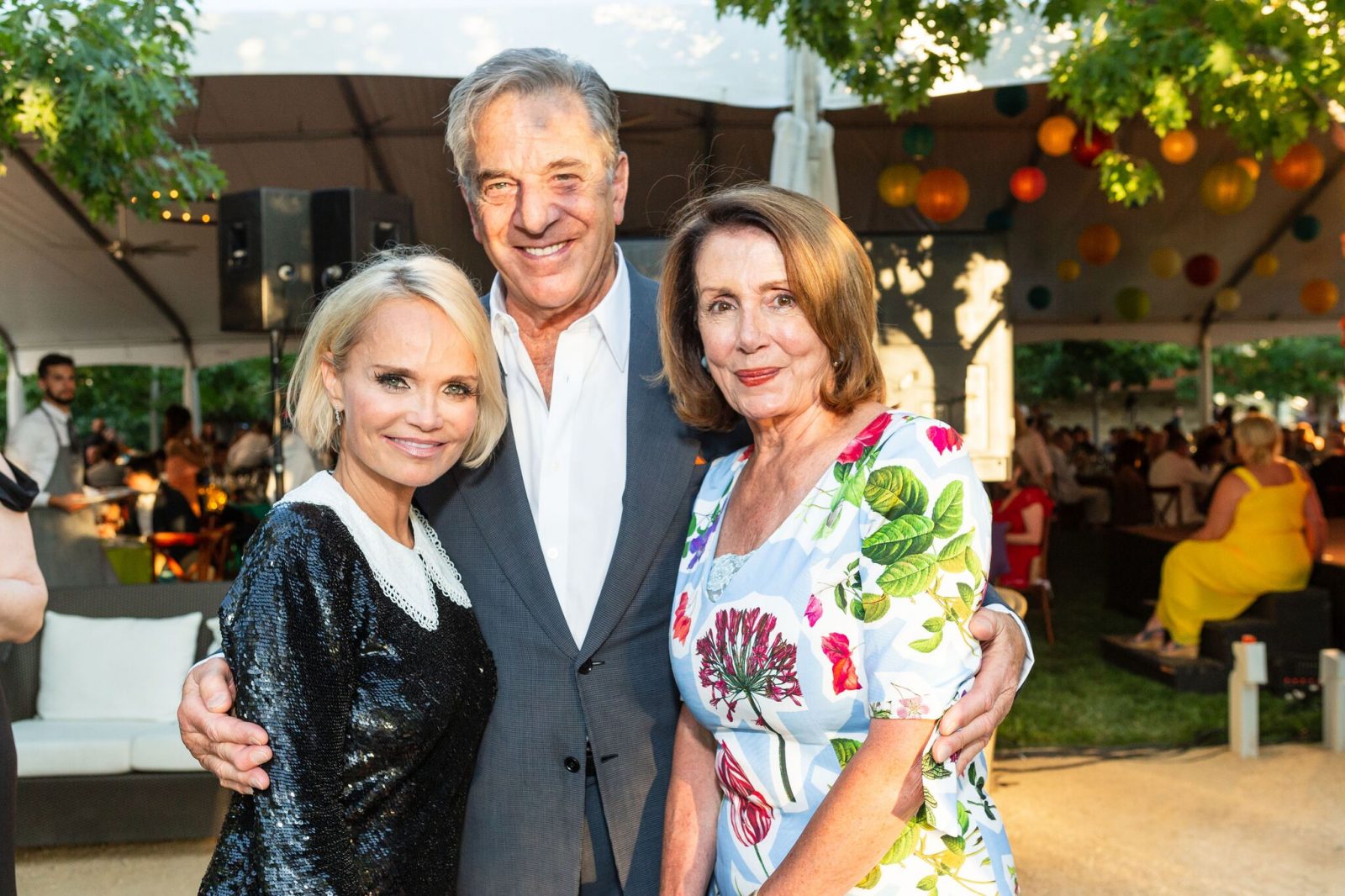 Artists are brought in from Cuba, England, Russia—all over the world, and many are lured by visiting Napa Valley. "It's funny sometimes we'll have someone who comes for their performance, and they'll want to stick around for the festival for two or three days, or a week," Walker says. "They'll come to the events, and our audience gets to know them. A lot of friendships have been formed with these world famous musicians. Not just musicians, but all sorts of talent." Ticket holders and artists stay at Napa's world-class resorts, like Meadowood and Calistoga Ranch, and greatly enjoy the experience.
"For example, we had Bill Murray performing at the festival two years ago," Walker says. "He decided that he wanted to come a few days early and stay a few days late and he spent a week." Murray isn't alone, the performers love to be invited back and if their schedule permits will almost always make a repeat visit. "The feedback has been that people love to come and they talk it up among their peer groups, so it's never a challenge for us to convince someone to perform," Walker says. "There are many very talented performers who are happy to accept an invitation."
One such talented performer is multi-platinum singer-songwriter Seal. "My most recent album, Standards, is a collective of my favorite Standards songs," Seal recently told Haute Living. He'll sing the jazz classics initially performed by legendary artists like Ella Fitzgerald and Nat King Cole at the Arts for All Gala on Sunday, July 14. "I recorded Standards with an incredible orchestra at Capitol Records—some of which were from Sinatra's original band. Gregg Field, who works for Festival Napa Valley, was featured with me on the album and invited me to come and perform at the festival. I hope they [the people at the gala] feel a resounding connection and enjoyment both mentally, physically, and emotionally."
Having sold over 20 million records worldwide and with hits like Crazy and Kiss From a Rose dating back to the early 90s, Seal is a life-long performer who has recently been helping the next generation of musicians. He appeared as a coach on Australia's version of The Voice for three seasons (the first, second, and sixth). When asked what he learned from the experience, Seal's response is full of enthusiasm.
"I learned that I had a passion for coaching," he says. "It was such a wonderful experience to mentor such amazing individuals. I stay in touch with most [teammates] and Rennie Adams will be opening for me this summer on a couple of shows." He acknowledges that it's not an easy time for artists. "Making music in the digital age is an entirely different journey," he says. "There is a lot of great talent out there now, but I don't feel there is an infrastructure that supports longevity so that they can then influence the next generation of artists or helps them grow as an artist that I had available to me in my time—and this is affecting the quality of the music."
This lack of infrastructure is something that Festival Napa Valley combats with full force. The gala where Seal will sing is called "arts for all" and for a good reason. The funds raised are given back to the community, specifically to performing arts education programs. Over the past six years, more than $1,000,000 has been invested in arts education programs for public school students.
During the festival, there are free concerts and performances geared toward children. "We're making a big impact in the lives of the community," Walker explains. "We are a catalyst in arts education in the Napa school system, and that has been a very important thing to keep students engaged in school, to keep drop out rates on the decline, and to give young people a real anchor in their school experience.
Festival Napa Valley also hosts 90 pre-professional emerging musicians at the Blackburn Music Academy, July 5-21. The students audition to be a part of the tuition-free summer conservatory and stay with host families throughout Napa. "These are young musicians who are trained by the professional musicians that we have at the festival," Walker says. "They serve as the facility for the conservatory. It's something that we're excited about being a part of, advancing the careers of these talented college-aged performers."
Another way the festival gives back? Its scholarship program. The Bouchaine Young Artists Series helps young musicians by granting them scholarships. "Many of the young musicians that have been our scholarship recipients have gone on to major careers and have come back to perform," Walker says. The Festival Napa Valley cycle of student turning into performer turning into teacher is something that Walker hopes to highlight next year, in 2020, at the 15th anniversary of the event. "We're going to be bringing back a lot of the talent from the first fifteen years, these people will be performing at the festival next year," Walker says.
The ultimate goal is to show the world that a sustainable arts community can thrive. "Our efforts are to make Napa a model community for arts education," Walker says. "That's been a real part of our focus, what we're doing. It is such a beautiful place, and there is such generosity in Napa. There is a joy of life. I think of Napa as an expression of America." He pauses thoughtfully before emphasizing the festival's motto—arts for all.
"It's not just for young people—it's for everyone," he says. "There's a true openness to new things, to innovation, to embracing high quality. Everything about Napa, from the wine to the food to the architecture—and, of course, to the music. All these ingredients are the reason that this festival has grown into something extraordinary."
Tickets for Festival Napa Valley are now on sale at festivalnapavalley.org/attend.
Photos by Bob McClenahan, Drew Altizer & Paul E. Richardson
Subscribe to discover the best kept secrets in your city