Photo Credit: Rachael Ray
We know her best as a television host, cooking personality, businesswoman, and bestselling author, but Rachael Ray is now testing the retail waters with the launch of Moxie Made, a new e-commerce marketplace. The site features fashion, accessories, and lifestyle designs selected from female-founded brands that inspire Rachael by the way they embrace the luxury of authenticity.
Through the site. she has introduced her exclusive accessories label known as Convalore. From a mini bucket bag featuring leather tanned in vegetable dyes for about 28 days to a modern, haircalf belt adorned with a solid cast brass buckle, the brand's first collection consists of seven bag silhouettes and three belt shapes produced with leather sourced from artisans in Tuscany.
We caught up recently with Ray to discuss her new accessories brand, some of her favorite picks and bringing back "30 Minute Meals" to the Food Network.
Photo Credit: Moxie Made
Tell us a little bit about your new accessories brand.
Convalore means "with valor" and I think that you should live your life always with valor. To me that means live your life with gusto – try something new every day. Be adventurous every day. Make something new for dinner or make a left instead of a right on your way home. And I think a bag should be functional, look really cool and not be too precious. It should be able to go out in the rain. You should be able to take it anywhere and it should last for years. So I want to create bags that had a valor of their own that hopefully will hang on the shoulders and be in the hands of likeminded women – adventurous ladies that I would love to hang out with.
What is your favorite Convalore design and why?
I carry the triple zip most often – that is not its real name (aka the Studded Convertible Clutcher), but I call it the triple zip because it has three separate compartments and it has two different length straps – one for your shoulder and one for your hand. I can organize my life in that bag. It is like a female messenger bag. I also love the "The Concert Crossbody" which is a little bag that's just the right size. It can hold a phone or a camera. Some of us really do use cameras still! All of our bags are big enough to do more work than it looks like they can do.
Photo Credit: Moxie Made
As of yesterday, you are now hosting 30 new episodes of "30 Minute Meals" on the Food Network. How does it feel to bring the show back after all these years? 
It feels really cool to teach 30 Minute Meals to a new generation. I had a lot of fun writing them because I asked for inspiration from my staff and the folks that work on our daytime show – and what they came back to me was amazing. So, we have Korean fried chicken, cast iron skillet pizzas, all kinds of fun new takes on what you can do in 30 minutes.
You have a multimillion dollar empire that consists of everything from bestselling cookbooks and TV shows to pet products and cookware, to name just a few. What inspired you to launch Convalore/Moxie Made as your next business? Why now?
I love design. I've been designing for years – pots for the kitchen and literally all kinds of home furnishings. I guess it's just a natural extension. I wanted handbags that were more reasonably priced, made from very special vegetable tanned leathers. And to sell those items, I wanted to start by creating dialogue with my customer so a direct-to-consumer marketplace made the most sense. It is also a platform to celebrate and amplify the work of women designers, artists and companies that I love.
What do you feel has been your biggest accomplishment to date that you are most proud of?
I don't think about business decisions. I make every decision starting with what feels right in my gut. I don't put my name on things that I don't believe in and that I literally didn't design myself. I try and work and live with integrity. I don't care what job I have, work to me, is a privilege, not a right and I so I treat it as such.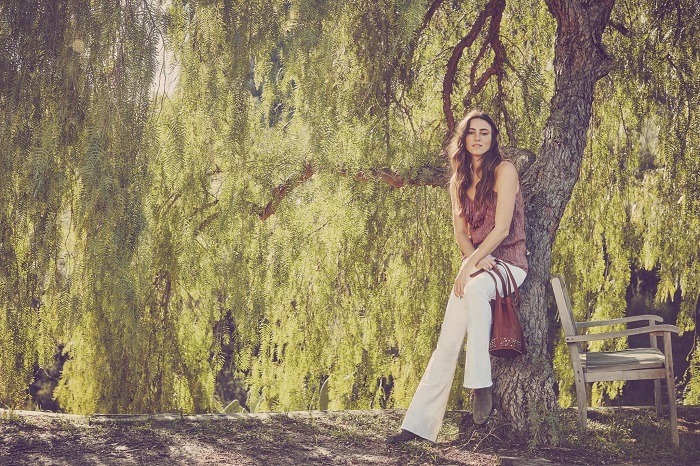 Subscribe to discover the best kept secrets in your city