Photo Credit: Glossier
Disruptive beauty brand Glossier has revolutionized the digital retail beauty market since its inception in 2014. Founder Emily Weiss most recently celebrated a significant milestone as the brand become a Unicorn company, topping a whopping billion-dollar valuation after its latest funding. While Glossier prides itself on being a digital-first company, with no plans of moving toward brick and mortar retail, with a 100-percent direct-to-consumer model, it has recently been hosting pop-up experiences throughout key cities in the U.S. After the success of pop-ups in Chicago, San Francisco, London and Toronto—and permanent retail spaces in New York and L.A.—Glossier is bringing its exciting pop-up experience to the Magic City, with a stunning, picturesque pop-up boutique located right in the iconic Wynwood Walls.
Photo Credit: Glossier
The blush-pink Glossier Miami pop-up will remain open for five weeks only, undoubtedly expected to draw in thousands of visitors that will line up down the street to get the chance to view the space and shop the beloved signature products in person, getting to test them out and experiment before purchase for the first time ever. Guests will be able to try and purchase fan-favorites like the Boy Brow, Balm Dotcom, Milky Jelly Cleanser, Glossier You fragrance, as well as newcomers like the recently-launched Glossier Play makeup collection. The brand is hosting the pop-up, not with the motivation of increasing sales, but to promote in-person experience with the brand and increase engagement with the community, getting to meet the people behind the computers that are purchasing their products.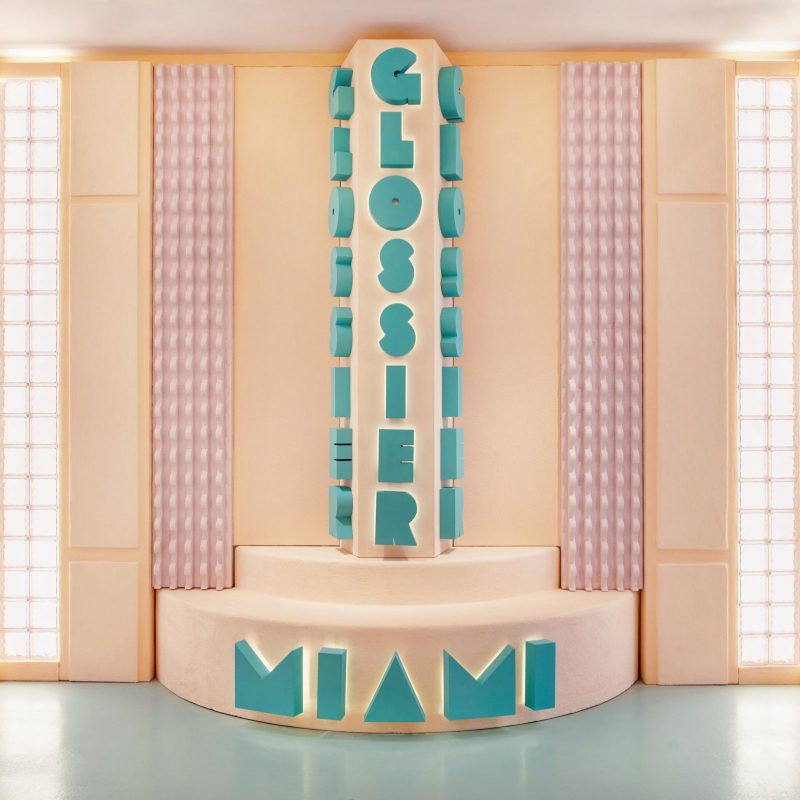 Photo Credit: Glossier
The space has been impeccably designed to reflect Glossier's brand image, while also fusing in the heart and soul of Miami. The interior design reflects the streetscape and rich history of Miami's iconic Art Deco architecture, popping with pastel colors of pink, turquoise, purple and white. Gorgeous tropical floral arrangements highlight the space, as well as flattering lighting, lush greenery perfect for photo opps and plenty of mirrors emblazoned with Glossier's logo and sayings like, "You Look Good." The space is also lined with products galore including a full range of their offerings, available for customers come in, test out and shop throughout the duration of the pop-up.
Photo Credit: Glossier
In addition to the retail space, throughout its Miami appearance, Glossier will have fun branded carts circulating around Miami in surprise locations to celebrate the launch of the brand's newest Balm Dotcom flavor, Mango. They'll also be giving back through their limited-edition Glossier Miami keychain, which will be available for purchase, with $5 worth of proceeds from each keychain being donated toward Lambda Legal—the oldest and largest legal defense organization fighting for the rights of LGBTQ people and those living with HIV. The keychains will only be available as supplies last.
Photo Credit: Glossier
The brand will officially open to the public on Wednesday, March 27th at 11 a.m., and remain open until April 28th at 222 NW 26th Street (between 2nd and 3rd Ave) in Wynwood, Miami. 
For more information on Glossier, visit its website at https://www.glossier.com/.
Photo Credit: Glossier