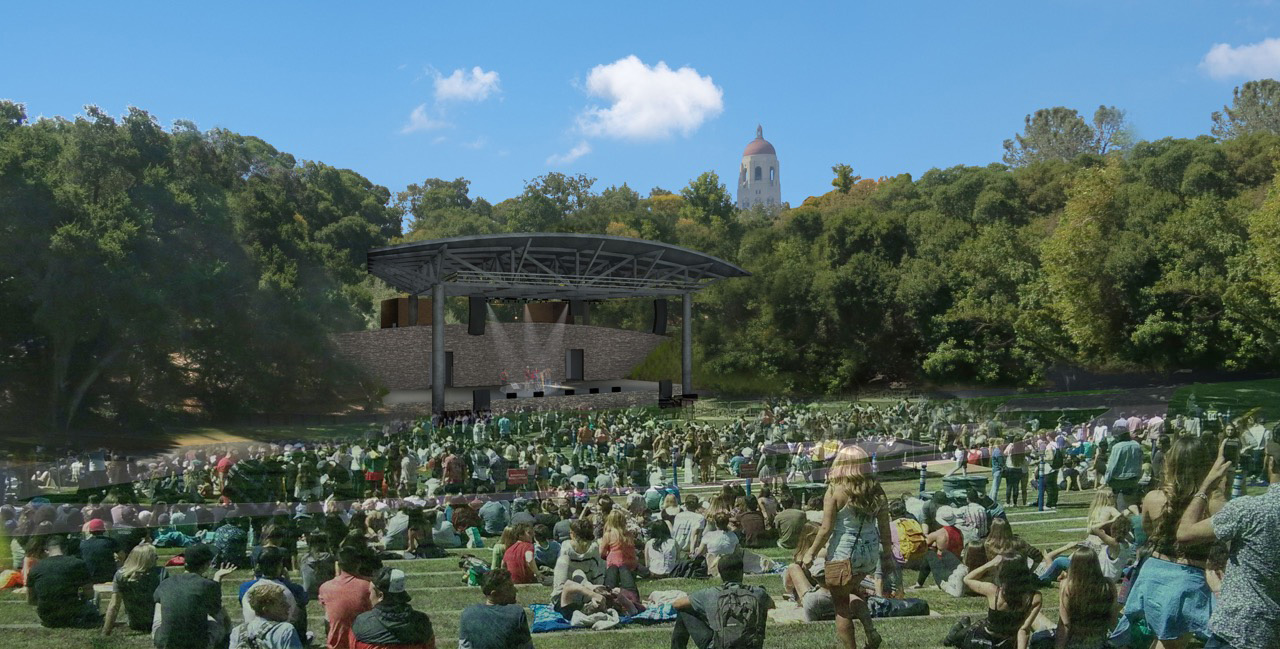 Photo Credit: CAW Architects
Although he is leaving the San Francisco Symphony (SFS) after the 2019 season, director Michael Tilson Thomas continues to delight local music fans with innovative new programming. Case in point: SFS has just announced a new summer concert series in partnership with Stanford University. The series—SF Symphony at Frost, Presented by Stanford Live—kicks off with three performances on July 10, 13 and 14, 2019 and takes place in the newly renovated Frost Amphitheater on campus.
Photo Credit: San Francisco Symphony
The open-air venue dates back to 1937 and will debut a fresh look later this spring. To celebrate the updated theater, the university begins a new era of dynamic live concerts and events—including performances by SFS. "The San Francisco Symphony is thrilled to strengthen our relationship with Stanford University as we begin our first season in the beautiful and beloved Frost Amphitheater," Sakurako Fisher, the Symphony's president, said in a statement. "Our Orchestra has a great history at Frost, and this series serves as a wonderful opportunity for the broader Bay Area community to, once again, enjoy our music under the sun and stars in this historic tree-lined bowl. We also hope our unique partnership will allow an even greater exchange of musical ideas through new creative and academic partnerships with Stanford as it continues to carry and lead in the balancing of the arts with the sciences."
Photo Credit: Dept. of Special Collections & University Archives
SFS has a long relationship with Frost Amphitheater. The orchestra first performed there in 1941 and hosted benefit concerts every summer throughout the 1960s and 70s. For the contemporary collaboration, Tilson Thomas will conduct an all-Tchaikovsky concert on July 10 that will feature violinist Gil Shaham. The other two shows, which feature Beethoven, will be lead by New Zealand-born conductor Gemma New.
Photo Credit: San Francisco Symphony
"Music has a unique and powerful way of connecting us, inspiring us, and building community," Tilson Thomas said. "We are incredibly happy that we can broaden our musical community even further with the combination of the wonderful setting of the Frost Amphitheater and the fantastic musicians of the San Francisco Symphony. We so look forward to bringing our exciting style of music making to the campus of Stanford University."