Brett Young may seem to some like an overnight success, but what you may not know is that he spent more than 10 years playing in Los Angeles before deciding to make the move to Nashville.
Since then, his hit single "In Case You Didn't Know" from his eponymous debut album spent two weeks at #1, sold over three million copies and became the second most purchased/streamed country song last year. His run of hits just keeps getting better (think three-week #1 favorite "Like I Loved You" and his latest platinum-certified "Mercy").
Young's second album Ticket to L.A. is due out Friday when he will also be appearing at the House of Blues in Boston.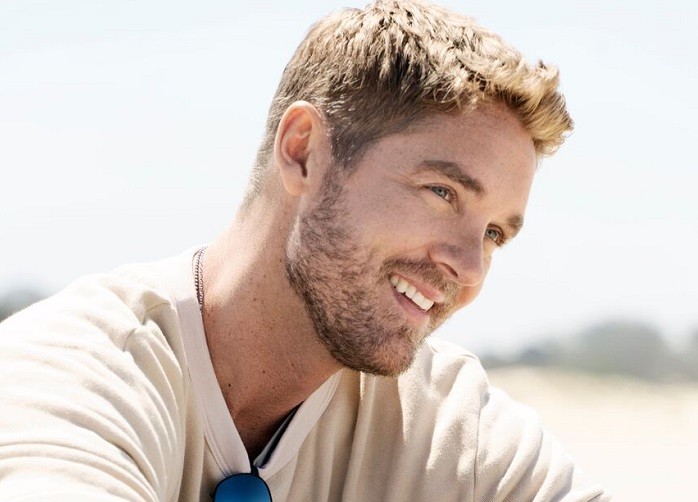 Photo Credit: The Green Room PR
We caught up recently with the native Californian to chat about moving to Nashville before catching his big break, being offered to appear on "The Voice" and how it felt to be nominated CMA's New Artist this year.
You played in LA more than 10 years before making the move to Nashville.  Tell us about your "big break" once you got there.
From an outsider's perspective, it might feel like my career took off pretty fast, but I was grinding in LA for years. When I finally made the move to Nashville, I really just was focusing on songwriting. Someone at Big Machine (Label Group) noticed my voice on some demos and it took a turn from there. I realize how lucky and blessed I am to have this opportunity, and I'll never take this amazing ride for granted.
When you had the opportunity to go on "The Voice" or hold out for the possibility of a record deal, would you say that was the most stressful career decision you have made so far?
It was such an honor that it was even a possibility for me to go on "The Voice," because the judges are all superstars and the talent is incredible. It was definitely a tough and big decision to pass it up, but in the end, I just trusted the people close to me and trusted my gut.
Do you ever think back and wonder how your career would have turned out if you had gone on the show?
There's always that "what if" aspect, but with a show like that, there's also a lot of pressure to have massive success right out of the gate. It ended up being the right decision for me.
How did it feel to win ACM New Male Vocalist of the Year and be nominated for CMA's New Artist this year? 
It's always a crazy honor to be nominated for any award. There's so much talent in this genre, and every nominee is so deserving, so it's really rewarding to have other people paying attention to and affirming what you're doing.
What was your inspiration behind the hit song "Mercy?" 
"Mercy" is about that emotional roller coaster so many people experience after a relationship ends when it's not a clean break. Breakups are always difficult, but the false hope and back and forth just makes it worse and impossible to move on. This song has really resonated with my fans because I think a lot of people can identify with that type of pain.
Do you have a particular song or band that made you know you wanted to pursue a career in country music?
When I heard Tim McGraw's "Don't Take the Girl," that really changed things for me. The storytelling in that song is phenomenal and it makes you feel like you're living it. I think that's what country music does – really allows you to put yourself in the song and feel those emotions.