Photo Credit: Jennifer Cooper
Photography by Jennifer Cooper 
In 1931, Harry's Bar opened along a canal off Piazza San Marco in Venice, Italy: Giuseppe Cipriani's dream of creating an establishment where clients were held in high regard and treated like kings and queens came to life.
Fast-forward to 70 years later in 2001 and Harry's Bar received the high honor of becoming a national landmark, as deemed by the Italian Ministry for Cultural Affairs. Fast-forward even further to present day, and in comes fourth-generation Cipriani family member, Maggio Cipriani, who's now running the show. The young entrepreneur has taken his family legacy and expanded it, where Cipriani is now opening in places like Las Vegas and even Moscow. As Haute Living sits down with Maggio, he discusses the growing family business, specific upcoming projects and even his favorite Cipriani dishes.
Photo Credit: Jennifer Cooper
With Cipriani, you've done an incredible job of identifying and opening in new, relevant markets around the world. As your restaurant business continues to expand—for instance, opening in Las Vegas in October—how do you maintain such high, consistent standards of quality, across the board?
We try to stay faithful to the DNA and values of the company implemented by my great-grandfather in 1931, which are still valid today. And at the same time, being that service is a very important part of it; we make sure that we have enough experienced staff in order to uphold our growth strategy.
How do you allow each restaurant to have its own identity while maintaining the strong legacy of Cipriani?
Slight adaptations to the market and culture of where we open are of course important, but as stated before, we make sure not to drift away from our core values. This allows our clients to find familiar tastes and atmosphere in our different locations around the world.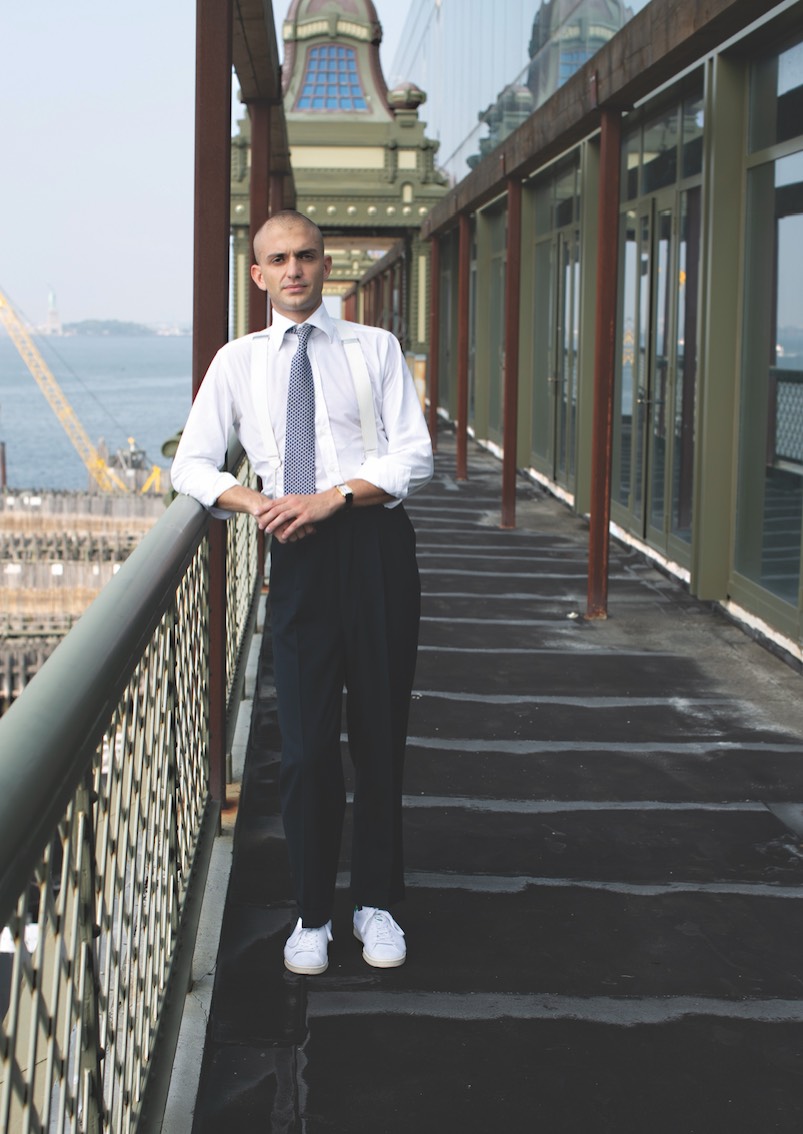 Photo Credit: Jennifer Cooper
As a fourth-generation Cipriani family member who has been an active part of the Cipriani empire from a very young age, can you tell us about how you got your start working in the family business and how you continued to grow within it, to get to where you are today?
I started very young. Throughout my studies, I experienced different aspects of this entire industry, from the less-glamorous but just as important tasks such as helping logistics in our pasta factory in Italy, to working on the floor in Hong Kong or even managing the cashier post in London. I always try and continue to try to learn from everyone, within and outside of my family.
What are the best parts about working in a family business?
I'd say the best part is that you get to exchange many ideas in order to enhance the values of projects.
And what are some of the challenges you've experienced working in a family business?

Sometimes it is difficult for all visions to become fully aligned with so many different opinions. But nevertheless, we respect and listen to each other.
Your venues, like Cipriani, Socialista, Mr. C, etc., see a lot of celebrity and high-profile clientele. What is it about your formula that keeps everyone coming back so consistently?
I believe that our clients, both celebrity and otherwise, enjoy the happy and vibrant atmosphere with very little imposition. They feel relaxed and at home in our restaurants.
Some of the photos we see in our cover story are taken at your Battery Maritime Building project. Please tell us a bit about that.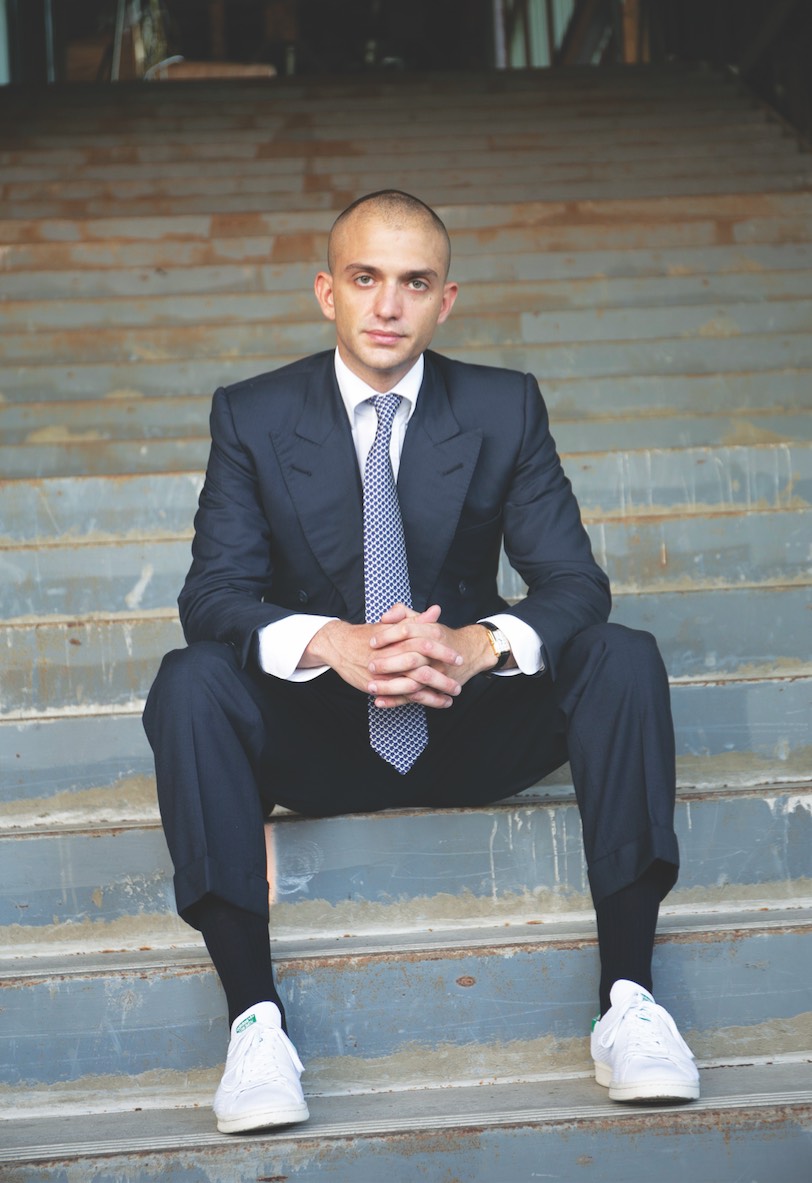 Photo Credit: Jennifer Cooper
I truly believe that the Battery Maritime Building is by far one of the most spectacular and unique buildings in Manhattan. It is a witness to an era when multiple ferry lines traveled between Manhattan and Brooklyn. With the redevelopment of the Battery Maritime Building—with the Cayre family's firm Midtown Equities and with Henry Hay and Harlan Berger's firm Centaur Properties—we will bring a mix of uses to the building, one of which will be one of the largest event spaces in the city, as well as a luxury hotel with private terraces and spectacular views. Additionally, it will house a 40,000-square-foot private membership club with amenities that include a state-of-the-art fitness and wellness center, a restaurant and lounge with outdoor seating and a rooftop pool, all of which will feature breathtaking views of the East River, the Statue of Liberty and the Brooklyn Bridge.
What's next for you and the Cipriani brand? What other upcoming projects can we look forward to?

There are many new and exciting projects coming up. For instance, we're opening Cipriani Las Vegas at the Wynn Plaza this fall, a Cipriani food market as part of the Waterline Square development, a Cipriani Dolci in the Dubai Mall, and some that we just launched like Cipriani on Location, which is a whole division of the company entirely dedicated to off-premise catering in the tri-state area, with its headquarters in a 140,000 square foot commissary that we just acquired. In addition to these projects, there is the development of the independent hotel brand that I have with my brother, Ignazio, called Mr. C Hotels with the recent opening of Mr. C Seaport and Bellini restaurant in Manhattan. We're also opening a second Mr. C Hotel in Coconut Grove, Miami, scheduled to open at the beginning of next year.
What are your favorite dishes at Cipriani?
That's easy: Spaghetti al Pomodoro.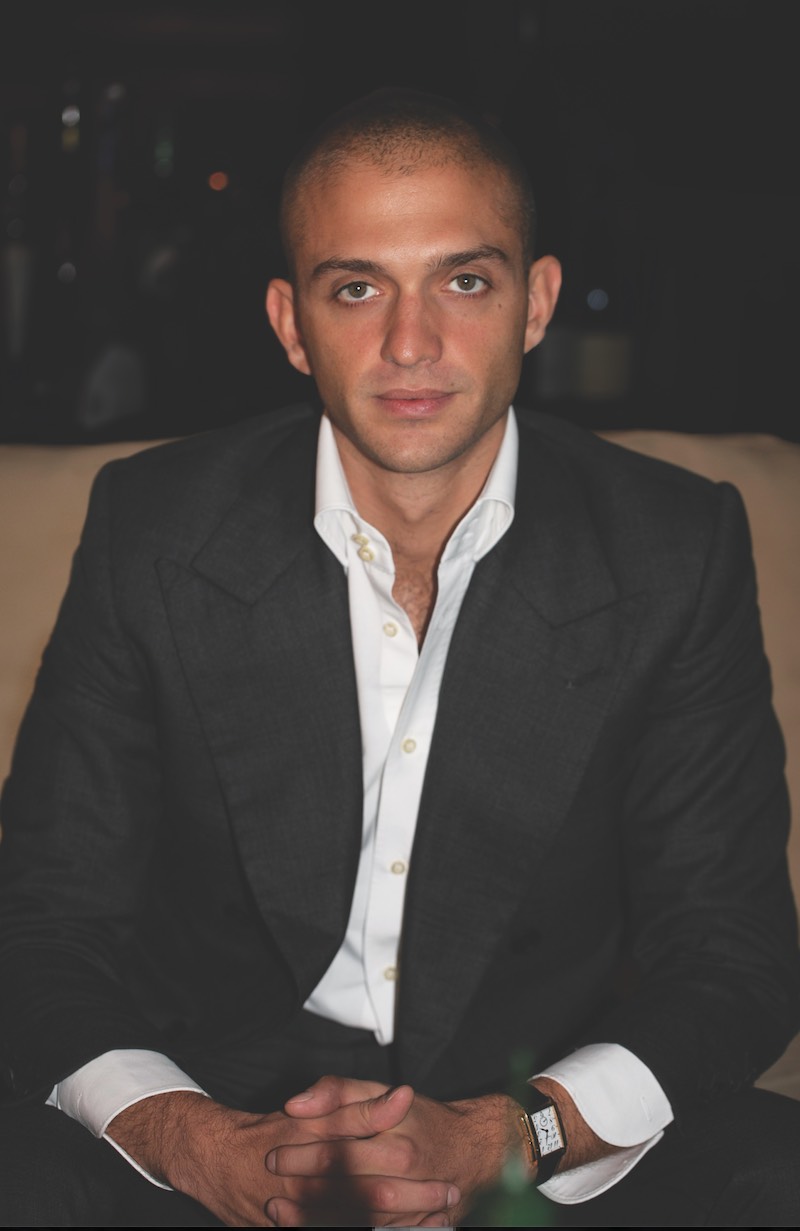 Photo Credit: Jennifer Cooper
What's the story behind the signature peach purée Bellini welcome drink — how did that start and how did it become an identifiable Cipriani trademark?
Bellini was invented in 1948 at Harry's Bar in Venice by my great-grandfather, Giuseppe. He had the genius idea of combining the freshness of puréed white peaches—which were abundant from June through to September in Italy—with Prosecco. He named it after the Renaissance painter Bellini, whose masterpieces were shown at that time at Palazzo Ducale in Venice and whose use of pink color inspired him.
And lastly, we all want to know: Vanilla Meringue Cake or Vanilla Ice Cream à la minute—which one do you prefer and why?
Vanilla Meringue with a side of Vanilla Ice Cream à la minute.
Subscribe to discover the best kept secrets in your city