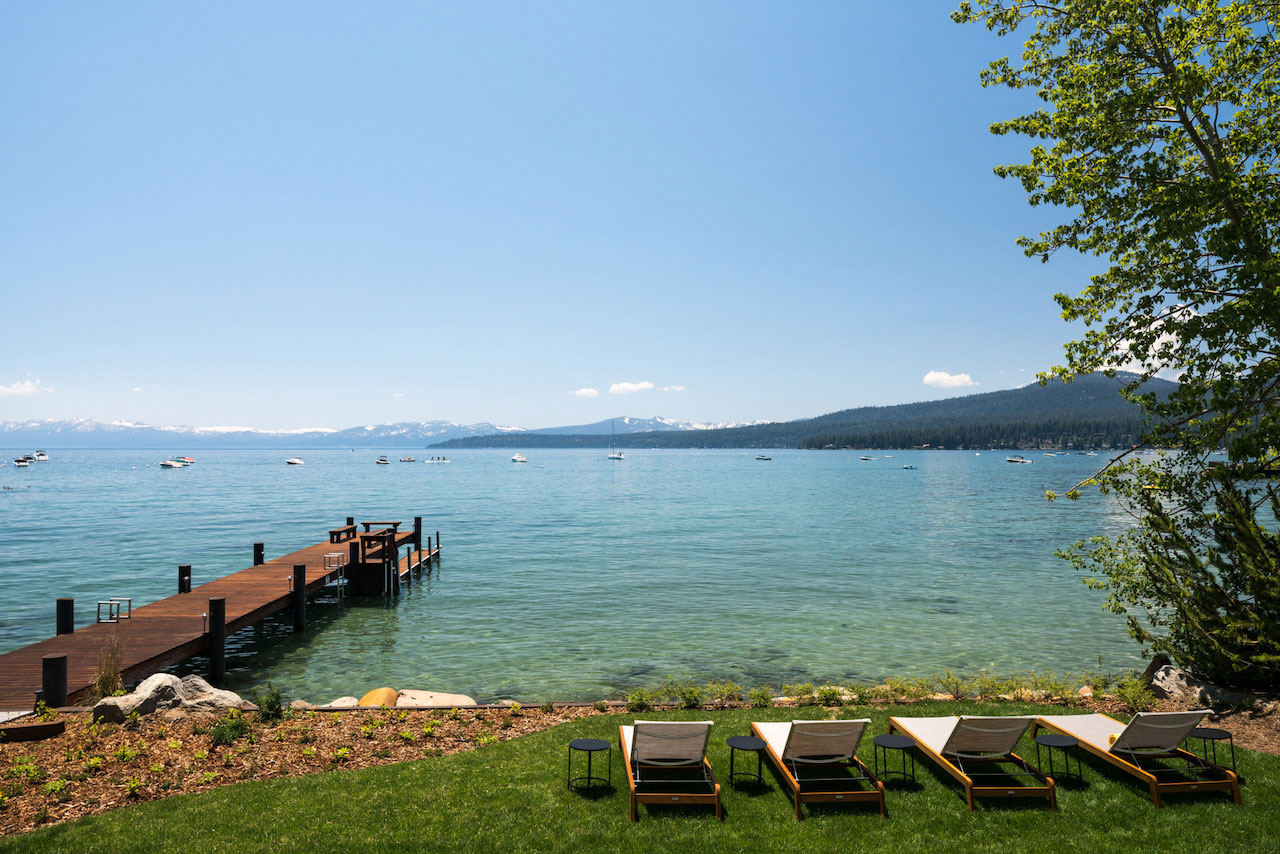 Photo Credit: Ritz-Carlton, Lake Tahoe
Lake Tahoe. There are plenty of things to love about Northern California's mountain resort town starting with the invigorating mountain air and sparkling blue lake. There are also luxurious hotels, incredible outdoor activities, and plenty of fun nightlife options. It's no wonder Tahoe is the preferred summer playground of many a San Franciscan. During holidays, like the upcoming 4th of July, it can sometimes feel like the entire city has made a mass exodus to the region. While it makes for a fabulous and exciting escape, the drive to Tahoe can be a nightmare. What typically takes a quick three hours transforms into an eight to 12-hour stop-and-go traffic jam.    
Photo Credit: Ritz-Carlton, Lake Tahoe
Luckily, the Bay Area's premier private airline, Blackbird Air, has recently launched a new partnership with the Ritz-Carlton, Lake Tahoe. Earlier this month, Blackbird started transporting resort guests from its airports to the Ritz's Lake Club. Hop on a quick flight from Palo Alto or Sausalito, and within an hour you can be lounging by the lake. Let the Ritz handle the transportation of your luggage from the lake to the resort and once you've had enough fun in the sun, hop on a shuttle and head to your hotel room.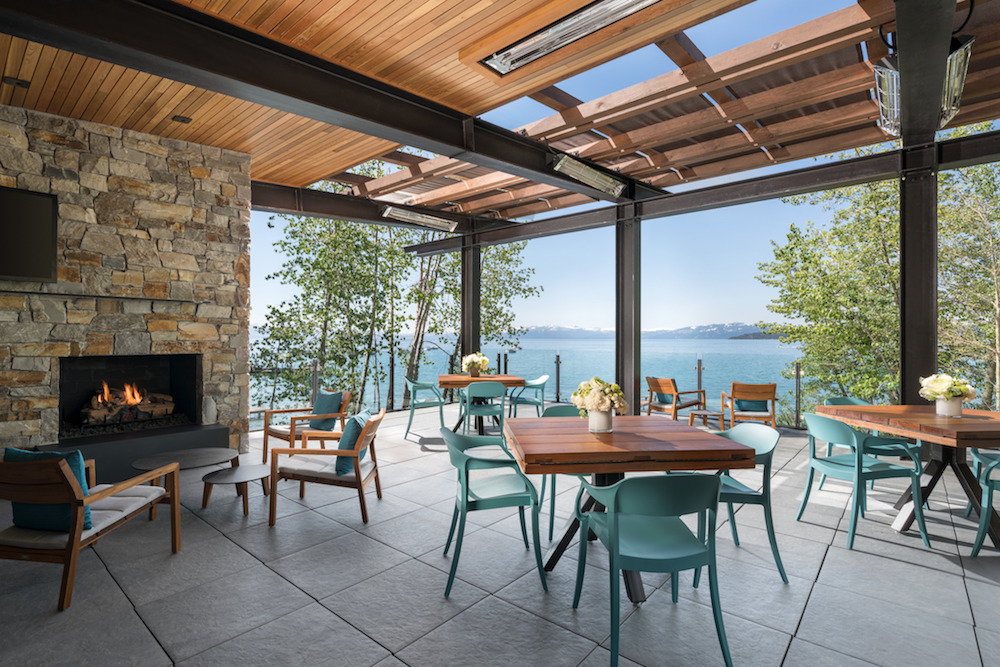 Photo Credit: Ritz-Carlton, Lake Tahoe
"We're thrilled to partner with Blackbird Air to provide our guests with the complete luxury travel experience by offering private transport to and from the Bay Area," Bruce Seigel, the general manager of the Ritz-Carlton, Lake Tahoe said in a statement. "To land at our new Lake Club and begin enjoying the amenities immediately just sixty minutes after takeoff is incredible, and we're very excited to begin offering this service just in time for the summer season."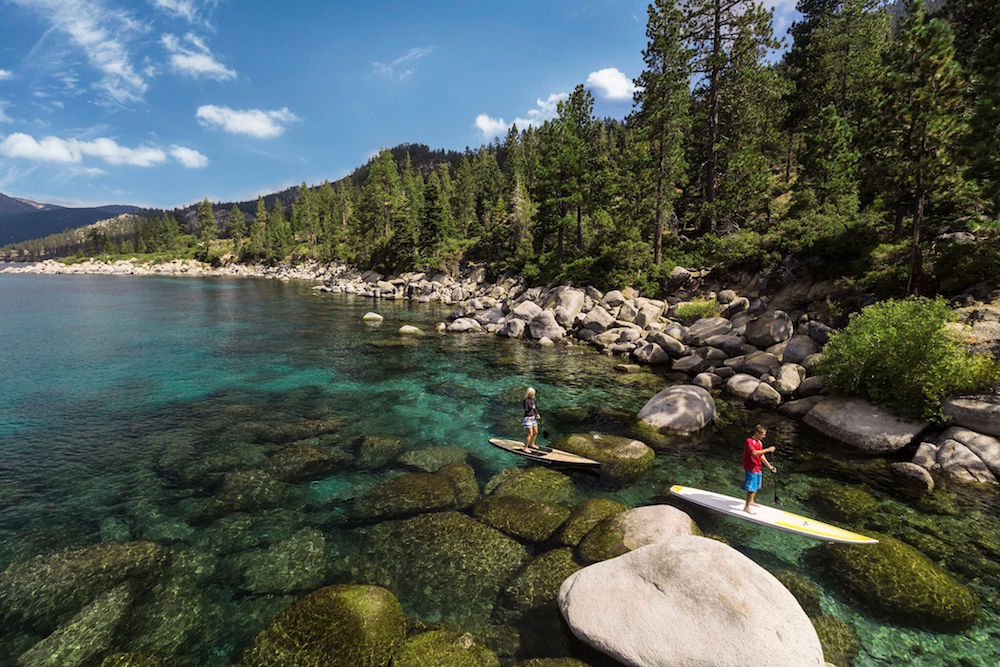 Photo Credit: Ritz-Carlton, Lake Tahoe
Besides direct access to the water, the Lake Club amenities include multiple dining areas, an indoor gathering area and bar, water sports like stand-up paddle boards and kayaking, and an outdoor spa. If you prefer to go straight to the Ritz-Carlton, Blackbird also provides flights from its Bay Area airports (including Oakland) to the Truckee Airport which is a complimentary seven-minute drive from the resort.
Photo Credit: Ritz-Carlton, Lake Tahoe
"We couldn't be more excited to partner with The Ritz-Carlton, Lake Tahoe, to provide such a unique experience to our customers," Blackbird Air's founder and CEO, Rudd Davis said in the statement.  "Blackbird is known for providing the speed, flexibility, and convenience of private flight.  Having the ability to step out of the plane and onto the dock of the resort's new Lake Club is guaranteed to elevate your typical summer vacation on the lake to one that is truly extraordinary."