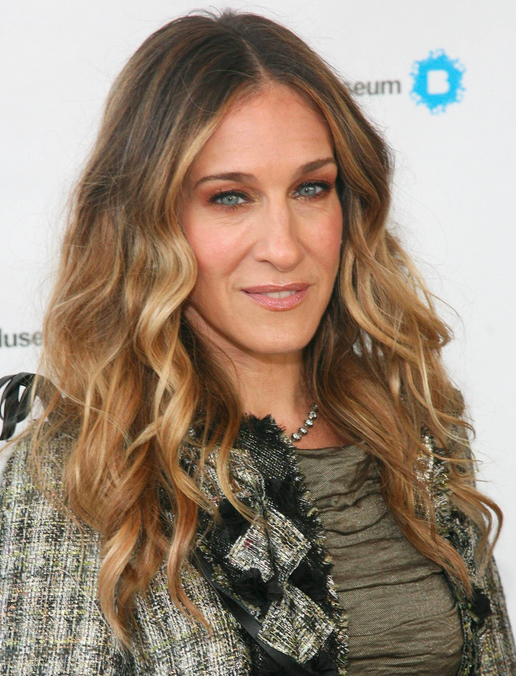 The franchise is falling apart before our eyes and Sarah Jessica Parker seems to somewhat agree. The cast of Sex And The City are still feuding.
Especially when her former cast member, Kim Cattrall, continues to involve herself in a feud between her and the rest of her cast mates.
Woke 2 a @MailOnline ?storm! The only 'DEMAND' I ever made was that I didn't want to do a 3rd film….& that was back in 2016

— Kim Cattrall (@KimCattrall) September 29, 2017
"We've never been friends. We've been colleagues, and in some ways, it's a very healthy place to be," Cattrall shared with Piers Morgan in an interview for Piers Morgan's Life Stories.
Andy Cohen, from Watch What Happens Live with Andy Cohen, sat down with Parker to discuss many things but one, in particular, was Cattrall's feuding comments.
WATCH NOW: SARAH JESSICA PARKER ON KIM CATTRALL'S COMMENTS
"Just heartbroken. I mean that whole week, you and I spoke about it endlessly, because I was just, I don't know, I found it very upsetting because that's not the way I recall our experience. It's sad, but I always think that what ties us together is this singular experience. It was a professional experience but it became personal because it was years and years of our lives, so I hope that that sort of eclipses anything that's been recently spoken. That many years spent doing something so special that people had a connection with it is such a privilege," said Parker.
When the news broke out in fall 2017 that the long-awaited Sex And The City 3 was canceled, other cast members, like Willie Garson, also had some comments to make.
Disappointed for all crew holding on for negotiations to conclude for their jobs, and of course, for the fans. Leave it at that. #Truth — Willie Garson (@WillieGarson) September 29, 2017
Cohen asked Parker if killing Cattrall's character was a possibility in order to resume production for Sex In The City 3 and Parker's remark was surprisingly candid.
WATCH NOW: SHARON STONE AS SAMANTHA JONES

"I think once everybody has thoroughly experienced the grieving process, then Michael Patrick [King] can go back and sort of ponder what he might want to do and how he might want to proceed. That's the most clear answer I've given yet!"
Sarah Jessica Parker even finds the idea of Sharon Stone replacing Cattrall "interesting." From her answers, it appears that Parker is not opposed to the idea of making the film without Cattrall.
But, do you?