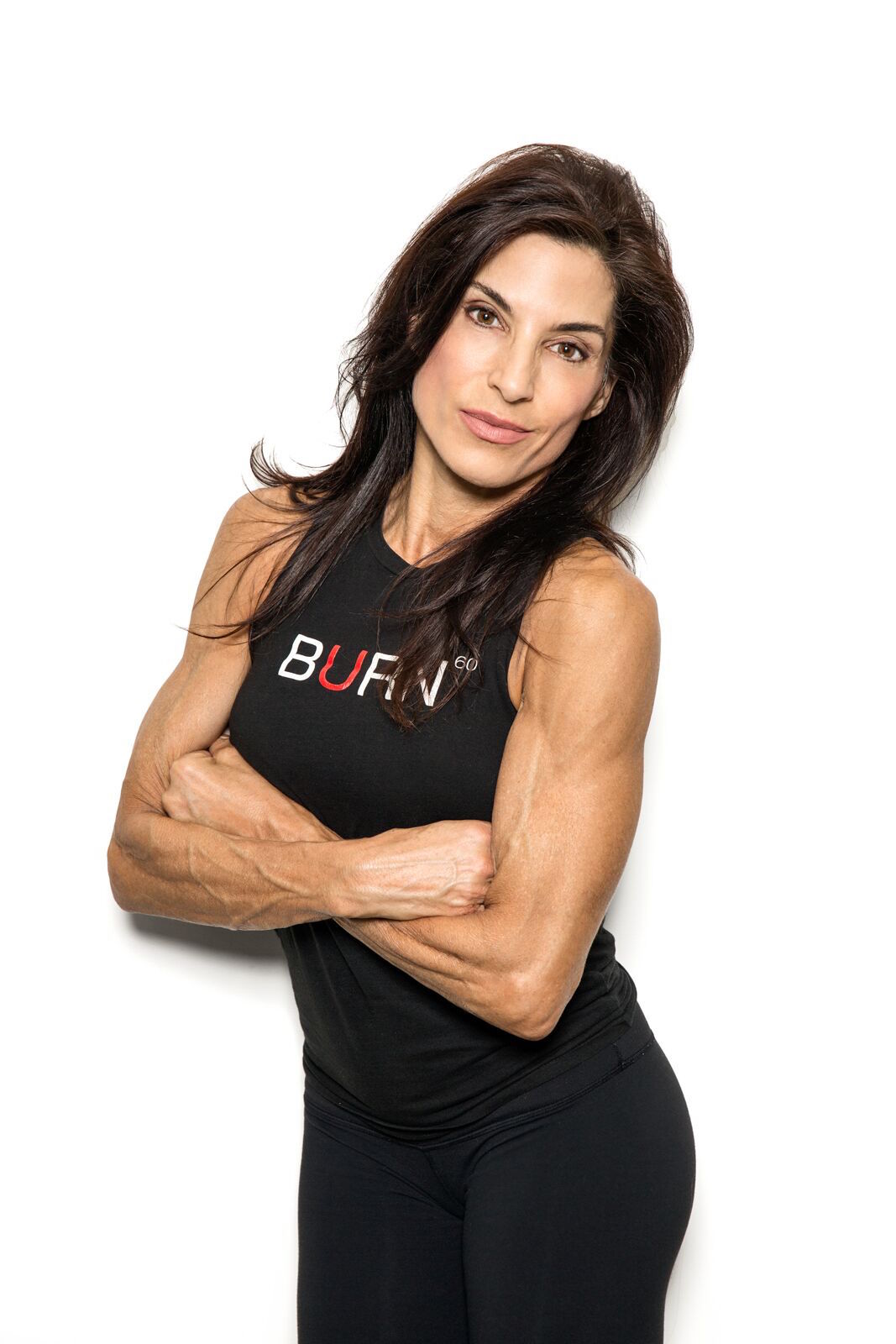 Photo Credit: Courtesy of Rebecca Kordecki
Ever wondered how celebrities get in shape fast for an award show red carpet? Burn 60 studio is one of their secret red carpet workout weapons. Stars like Reese Witherspoon, Naomi Watts, and Alessandra Ambrosio are regulars at the fitness studio, which is why we tapped Burn 60 master trainer Rebecca Kordecki to give us the skinny on how exactly celebrities tighten and tone up their entire body quickly before a big day.
Step Up Your Training Program
First on the list is stepping up their training program in an effort to shed any extra weight they may need to lose before hitting the red carpet. This varies depending on the type of training they are doing to begin with but typically this will include a more circuit style weight training routine.
Additionally, they will usually add extra cardio sessions whether it be an extra 30-minute run or a spin or kickbox class. Sometimes celebs will do two sessions a day: a circuit style weight session in the morning and a cardio/abs session in the evening.
Focus On Specific Body Parts
Depending on the type of attire they will be wearing there will be a focus on any exercises that will enhance exposed body parts. Typically for the actresses, this will be arms, shoulders and back exercises. For the actors, since they are typically covered when wearing suits, their focus will be more on the overall frame, i.e., broad shoulders, bigger chest, tight waist, etc.
Tighten Up Your Diet
Also at 4-6 weeks out many celebrities will begin tightening up their diet which usually includes the following restrictions: no alcohol, no white flour or wheat, no sugar, limited carbs, and no processed foods. Some will even hire a chef to keep their diets on point or sign up for a meal delivery service during this period.
Up Your Water Intake
An extra emphasis on hydration is important during this period for many reasons mainly because water helps the body eliminate toxins, keeps skin looking healthy and fresh, and lubricates the joints and organs among other things. Additionally, if a celebrity is trying to keep calorie intake down staying hydrated also will give the feeling of fullness so they will be less likely to overeat.
Make Time for Relaxation
They make time for relaxation and rejuvenation which includes stretching whether through yoga classes or with their trainer, meditation, breathwork and extra rest (when they can get it).  It is important during this time to try to stay in a low-stress zone so there is less cortisol in the body. High cortisol levels cause inflammation and weight gain so staying as chill as possible while ramping up for the big day is critical!
Subscribe to discover the best kept secrets in your city