No that wasn't a typo. We are talking about Gift Rap- a first-of-its kind holiday wrapping paper that raps. Atlanta-based rapper and artist T-Pain teamed up with the largest and most innovative Atlanta-based ad agency Moxie to create this sweet seasonal blend of wrapping paper, innovative technology, and jingly carols of award-winning hip hop artist, T-Pain.
And let's just say, this Christmas gift is one that people will remember. Moxie, the largest ad agency in Atlanta, decided to mix things up this holiday and up their holiday gift game. So, they approached T-Pain.
"We reached out to Atlanta-based award-winning hip hop artist, T-Pain, immediately to partner with on this. We knew his huge personality would take it to another level, and we were right. He was a blast to work with and the end result speaks for itself," Jared Kozel, executive creative director on this project, told Haute Living.
So, They worked together like elves in Santa's workshop, stirred in some augmented reality and a touch of some carols written by the award-winning artist and "Gift Rap" was born.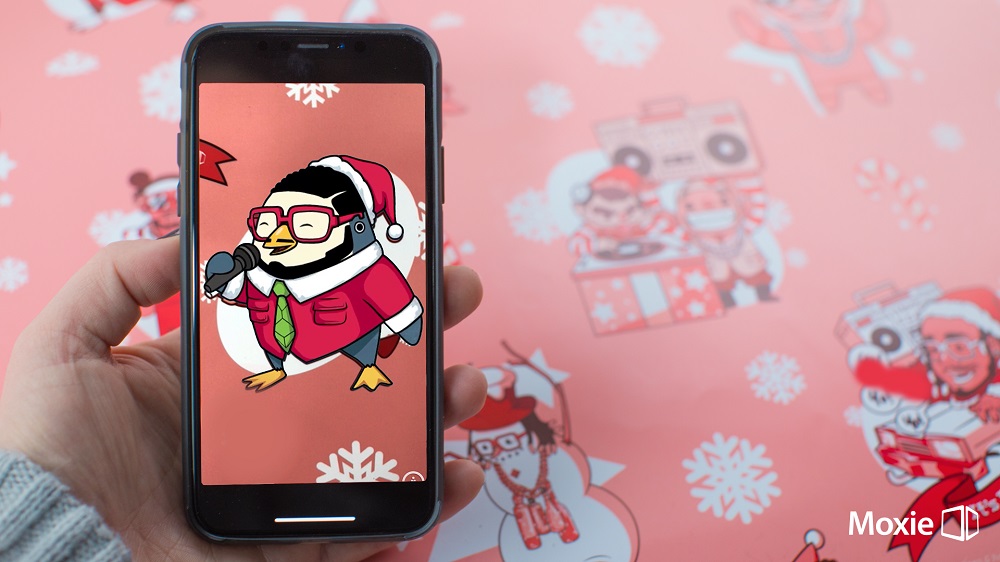 So here is how it works.  Simply download the app on your phone and then go to the website itswrappingseason to download your very own wrapping paper. Print it out, wave your phone over the paper and watch the images dance off the paper and sing the T-Pain carols.
While it is not currently for sale, we were lucky enough to receive an actual roll of this paper, and it is by far the coolest thing we have seen all season. But if you want to spice up your last-minute Christmas gifts with some augmented reality just print and get to wrapping.
Check out the video below and see how to step up your rapping game this holiday season.
Subscribe to discover the best kept secrets in your city