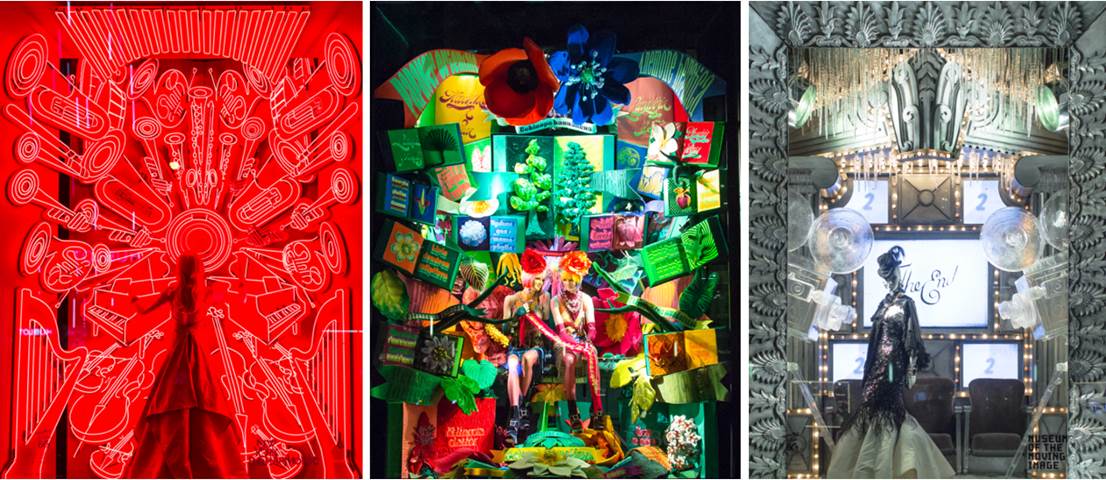 It's that time of year again, while suburban families may mark the starting of the Holiday season with the tree being planted in the living room, or the first time someone wishes them "Happy Holidays" at checkout at the supermarket, New Yorkers have a few different traditions to mark the start of the season. One, the first bells of Salvation Army volunteers. Two, The tree being put in Rockefeller Plaza. And most importantly, three, the unveiling of Bergdorf Goodman's window settings.
The window settings are a time honored tradition for the city, and always create a line wrapped around the block of people eagerly awaiting looking into each framed world of wonder. This year, the theme of the windows is, "To New York, With Love" and will be an homage to some of the city's greatest cultural institutions, like The American Museum of Natural history, Brooklyn Academy of Music,Museum of the Moving Image, New York Botanical Gardens, New York Historical Society, New York Philharmonic, and more.
David Hoey, Senior Director of Visual Presentation, enchants visitors this season with a multilayered experience to bring each institution to life. "While exploring this theme, we knew the windows had to be dynamic and multilayered to evoke the excitement of New York today, while simultaneously celebrating the city's past" says Hoey. "Our institutional partners provided an array of subject matter to inspire us, so we crafted a completely different type of window for each organization. And since we love putting on a show, we have made the windows kaleidoscopic and entertaining."
Lines have already started forming around the department store in Midtown. The windows have become such a significant sign of the season o New Yorkers that they were even highlighted in the documentary "Scatter My Ashes At Bergforf's", which profiled the team that spends most of the year working on the design of the windows.
To truly get into the holiday season, getting to peer into each visage is enough to fill anyone with the holiday spirit.
Subscribe to discover the best kept secrets in your city