Photo Credit: Maverick 
Let me just begin by telling you how bad traffic is getting out of EDC at the Las Vegas Motor Speedway. It was 9AM, and I was still in line trying to get out. Mind you my brother had lost his car keys at some point during his epic rage.
---
Parents are always right and that's the most annoying fact known to all mankind. Luckily, my brother took their advice and left a spare at their house for emergencies. It was 5AM. It was jammed packed to get in. It was jam packed to get out. Our mom's old. She was pissed. She did not take a helicopter ride to drop off his spare, but she should've.
My phone died and I didn't take a charger. You're jumping, dancing, running, starving, walking, and for some, you're rolling on mollies exchanging bead bracelets with strangers (new friends) known as "candy". And, if you bought a general admission wristband, be prepared for thick, hot air in the sardine pile of house music feens. Not even standing on your tiptoes will help attain the much needed and desired ventilation. I'm not telling you this so you don't go to EDC 2018. I'm telling you this because there's an option: Maverick.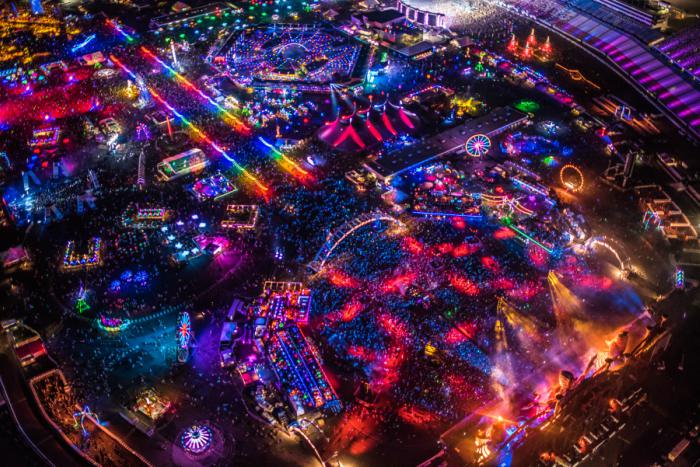 Photo Credit: Ivan Meneses For Insomnic
Give me your hungry, your tired, your rolling EDM fans and for $500 per person for (one way), $850 per person (round trip), $3,500 for 7 people (one way), or $5,500 for 7 (round trip), for a 15 minute ride, and Maverick will ensure you don't succumb yourself to the depths of humiliation hell in calling your mommy to rescue you aka reliable transportation.
"Flying into the Speedway during EDC Las Vegas is an experience unlike any other. The team at Maverick Helicopters are experts at providing seamless transportation for our fans and we're looking forward to another successful year with them," said Pasquale Rotella, Founder and CEO of Insomniac.
Did I tell you my brother was scheduled for work at 10AM? He made it by a hair, but thankfully his manager was late for being stuck in traffic too.
Save
Save
Subscribe to discover the best kept secrets in your city