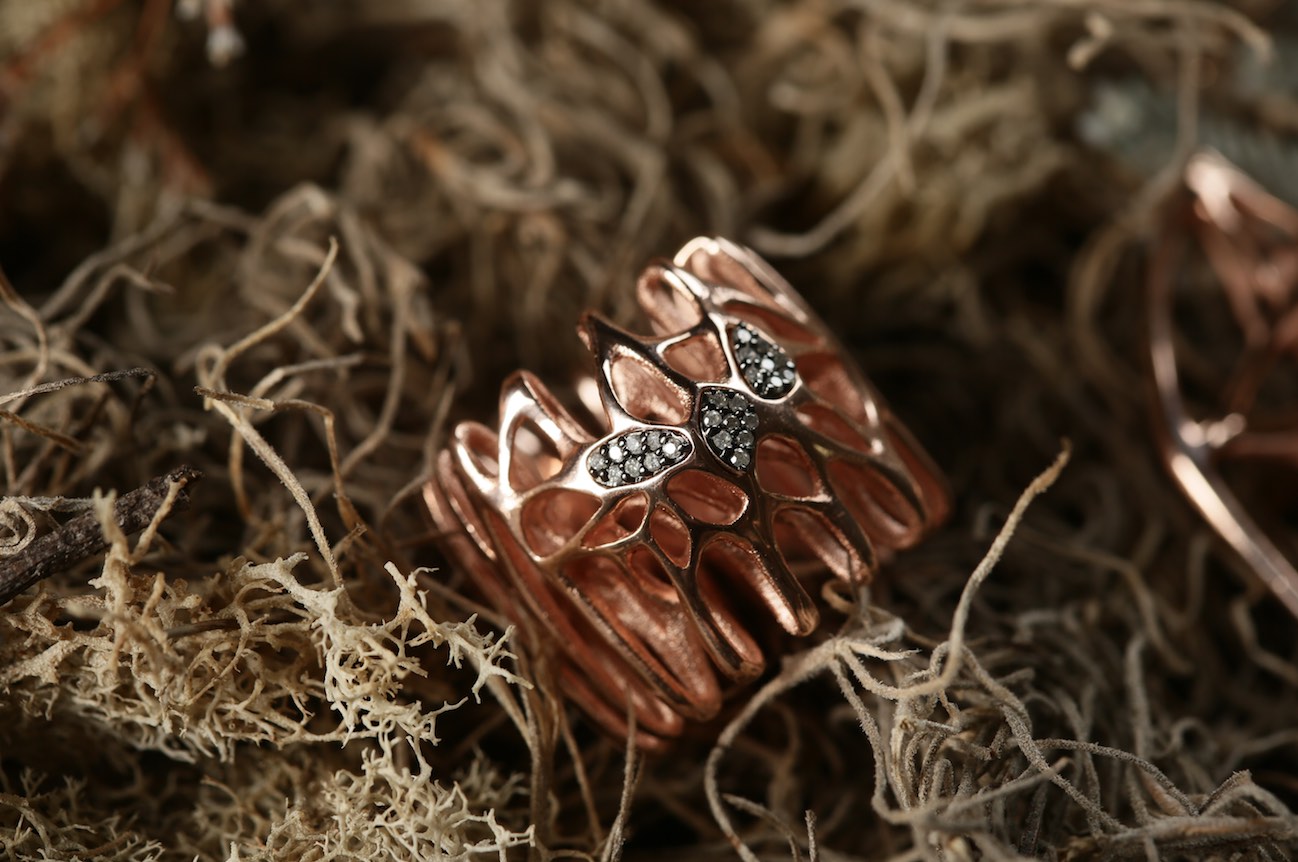 Photo Credit: FLOWEN
Flavia Lowenstein is reshaping the fashion-accessories industry with her innovative new line, Flowen. Lowenstein and her partner, Juan Azulay, usher in a new wave of design with Flowen as they incorporate nature, technology and fashion into one with their digitally grown fabrications that create complex geometry resulting in high-end jewelry pieces. After years of being immersed in the fashion industry, the team took to Italy to be the first ever to mass-produce accessories from a machine comparable to 3-D printing. And each piece of jewelry is a work of art in itself. Flowen has already garnered incredible feedback from the industry after debuting in world-renowned fashion events like New York Fashion Week, Paris Fashion Week, the Met Gala and more, with an additional line of high-end clutches also receiving great praise, which have been worn by celebs like Chrissy Teigen. To hear more about the inside workings of the inventive line, the inspiration behind the pieces and the team behind it, Haute Living sat down with Flavia Lowenstein following Flowen's debut in Miami at the 1 Hotel & Homes. Here's what she had to say:
HL: How did you come to establish Flowen?
FL: My background is in fashion accessories and jewelry, so I started as an undergraduate at the Fashion Institute of Technology [in NYC] and I got my masters in brand development at Milan's Istituto Marangoni. Studying there allowed me to become immersed in the fashion industry, and I worked in Milan for about five years. I'm originally from Buenos Aires and after that I decided to open a retail store in Argentina—I was the only one that would import from all over the world at the time. That allowed me to learn the buying and management process of retail. When we moved in 1998 back to Miami, which was a second home for us, I still had a deep passion for designing and wanted to stay involved in the fashion industry. But I became a mom of three, and I was involved in the family business [Lionstone] of hotel and development where I spearheaded the interior design department and was also the Associate Art Director for my mother's gallery—Diana Lowenstein Fine Arts in Wynwood. So, I was involved in all different creative disciplines. When I was finally ready, I started my fashion line—I knew it had to be something more than just simply making jewelry, which I had already done in the past. That's when the idea of Flowen came about. What I liked about it was the challenge and the innovation of bridging design and technology, and using computing and form-intensive software to produce a piece of jewelry. I have always felt comfortable producing in Italy since that's where I lived and worked.
HL: Is the factory in Milan?
FL: In Milan, but also in the Veneto area where Venice and Padua are, as well as in Florence. [Those are where] the accessories are made—shoemaking and accessories. And Vicenza is where the jewelry is made. So I was introduced and I am fluent in Italian, but being bicoastal [in] Miami and Los Angeles where, culturally speaking, California is all about innovation and the tech world was big for us. I was introduced to this world through my partner in crime, Juan Azulay, who is a trained architect at the Southern California Institute of Architecture (SCI-Arc) and was trained at Frank Gehry's office, known for buildings with complex form.
HL: Is he based in California? 
FL: Yes. I was introduced to the software that they use for architecture and we started using it for the jewelry making. It is interesting because it combines the intricacies of geometry and nature. This is my passion—I call it "nature as imagined." We study biology, plants, flowers, even sci-fi, which all become factors of our inspiration. We try to mimic nature through the software that gives you those intricate geometries. But, that was until a point where [I thought], "Okay now what?" I have a beautiful, innovative computer,―it's perfectly designed, but how do we make it come to life? Around 2011, I was researching and came across a machine that is capable of reproducing this without any mold involved. So it's a proprietary technology process of fabrication that we call digitally grown. And it's actually made out of precious metal powder that has zero waste and every ounce of the material is used or recycled. So you skip the mold process, and it becomes a process from file to production. That took a couple of years of honing and twisting because you need the complexity and density of the material to be exact. We use silver powder to do this. You can use gold powder, but of course it's very expensive. I wanted it to be a precious metal, so silver is the notch-down of which has strength and density needed, and anything is possible with it, even plating it into different types of gold. And that's what we do, we use 24-karat yellow gold plating, 18-karat rose gold plating and a gunmetal that is called ruthenium. And then the black matte, which is a rubberized texture used for jewelry. The idea behind this is really technology meets craftsmanship. It has to get to that standard and level of what is expected in the market. We work with jewelers that, once we finish all our kind of machine-based production, we start the jewelry aspect… you polish it, you pass it through whatever plating you decide, then you have the diamond setting or sapphire setting. I feel that we're the first accessories brand integrating pure, digital design and fabrication with traditional Italian craftsmanship. So this provides efficiency, intricacy, wearability and functionality for the luxury market.
Photo Credit: FLOWEN
HL: So, you would say that the inspiration behind the Specimens collection was predominantly from nature?
FL: Yes, for the most part. It's concept-driven naturalism. I'm very much inspired by the 18th century Darwinism, Haeckel, people that studied nature and were able to document it—where you see the evolution of certain species. So the inspiration comes from different sources: geology, biology, science fiction, natural history, disciplines that study shape and form, decoding, recreating objects—and our DNA is basically that. It's the concept of reproducing the idea of "What if nature kept on evolving?" with a little bit of sci-fi.
HL: Explain the timeline and experience of your launches in different markets.
FL: We weren't 100-percent ready for the market, which we launched in March 2015 during New York Fashion Week. It took years until we were ready with a product. Then, we did the Los Angeles Page Museum, which is the La Brea Tar Pits. What better place than here, with all the fossils and natural history? It made for a very interesting debut. We also mixed an installation with this. In the past launch that we held in Miami [May 2017] at the 1 Hotel, it was more about a dreamlike phase. That's why it was called Insomnia; it had the feel of a magic garden, while the one we did in New York was more about high fashion. In Iceland we introduced the brand near lava formations and the color black and fossils. Then we also did Paris Fashion Week in October 2016. We did not do a formal exhibit, but we were part of the Tranoi Show. So, we did two shows to introduce our jewelry line. That's where you go global and introduce it more to a greater scale—it's important because that's where all the buyers end up after fashion week.
HL: And did you debut jewelry only or were the handbags also a part of this?
FL: Yes, we also introduced the clutches. The clutches are a limited edition of 100. And they come in different color variations, so you could have the black lambskin leather with gold or then you can have red and ruthenium gunmetal.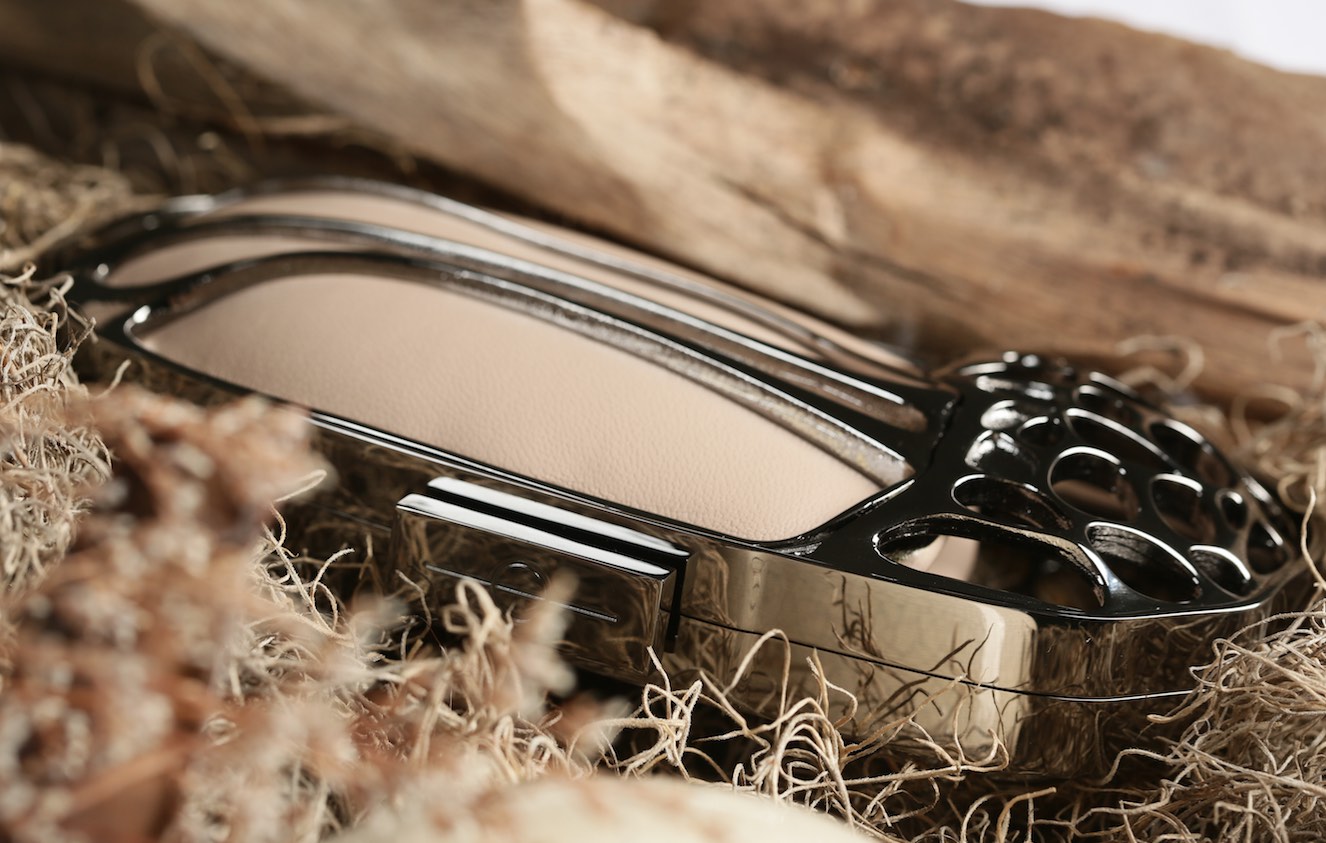 Photo Credit: FLOWEN
 HL: Are you going to expand with a larger offering of handbags?
FL: We are. We are in the process of doing new lines. Again, it's very intricate because my challenge is, I don't want to do what's out there. So we're actually exploring the possibility of making handbags in titanium, which have a fantastic plating and color process that makes them very resilient. But that involves fabricating with these machines, and then we have to work on the geometries with this—the machines really can do anything, you just have to know the correct way to use them. That's where we're breaking some of the molds of how everything is made.
HL: As we've touched on, this is a very new, innovative way of making jewelry. Do you think this is going to be a trend that is going to pick up in the fashion and jewelry world?
FL: I thought it would catch up at a faster pace, but I realized you really need the training in two aspects: 1. you need a studio that really understands the way that you design, and 2. you need the fabrication, which is not easily accessible everywhere. This is not a one-stop shop 3-D printing where you can only create one piece. This is a run of production where you're able to cater to your clients in retail and wholesale at a pace that the fashion industry dictates. So, it's really about mass production, which can be challenging.
HL: Do you do custom pieces and designs?
FL: Yes, we do. But it has to be for specific clients, and it depends on the actual structural piece itself. What the client is asking for has to make sense. Because we have this three-dimensionality aspect, it becomes more complicated—we're not creating your classic fine, dainty piece of jewelry—the wearer of Flowen knows that it's about the specific item, and each one is also an art piece, not just jewelry.
HL: Are there particular pieces in the line that do better in the Miami/South Florida area?
FL: Right now the collection is available at The Breakers, and they're doing actually very well with the black matte. It's very surprising.
HL: Do you have a particular favorite?
FL: Yes, I do. Out of everything in the collection, I wear the rings the most.
HL: They're comfortable, too.
FL: They're very comfortable. And if you look closely, they have the diamond set inside, which is something very special and new. It's very strange because when I design, sometimes the ideas come up in my dreams. So, I have to wake up and go sketch before I forget, and when it's morning I go back to my studio and have them throw it into our software system so that they come to three-dimensional life.
HL: What's next for you? You have handbags, you have jewelry—is there anything else you're looking to get into?
FL: We're looking to do a pop-up in Los Angeles soon, again, tied with an installation. So, it becomes an art gallery where you can come shop and also become immersed in a specific environment—this is an important aspect of the experience I want my customers to have. I want them to go into the world of Flowen as opposed to have the jewelry on an exhibit and not understand where we come from. And we're looking into the possibility of doing some limited-edition clothing but it has to be special. We're going to expand our e-commerce platform as well.
HL: Are you going to expand more in Miami?
FL: Miami is about finding the right fit for us. Retail is saturated with offerings, and timing is everything. It has to be the right fit, just like The Breakers was ready to represent Flowen in the company of amazing jewelers, of which I admire. We were offered some opportunities, but we declined because of the way that we would be presented—that is very important to us. So, we will see!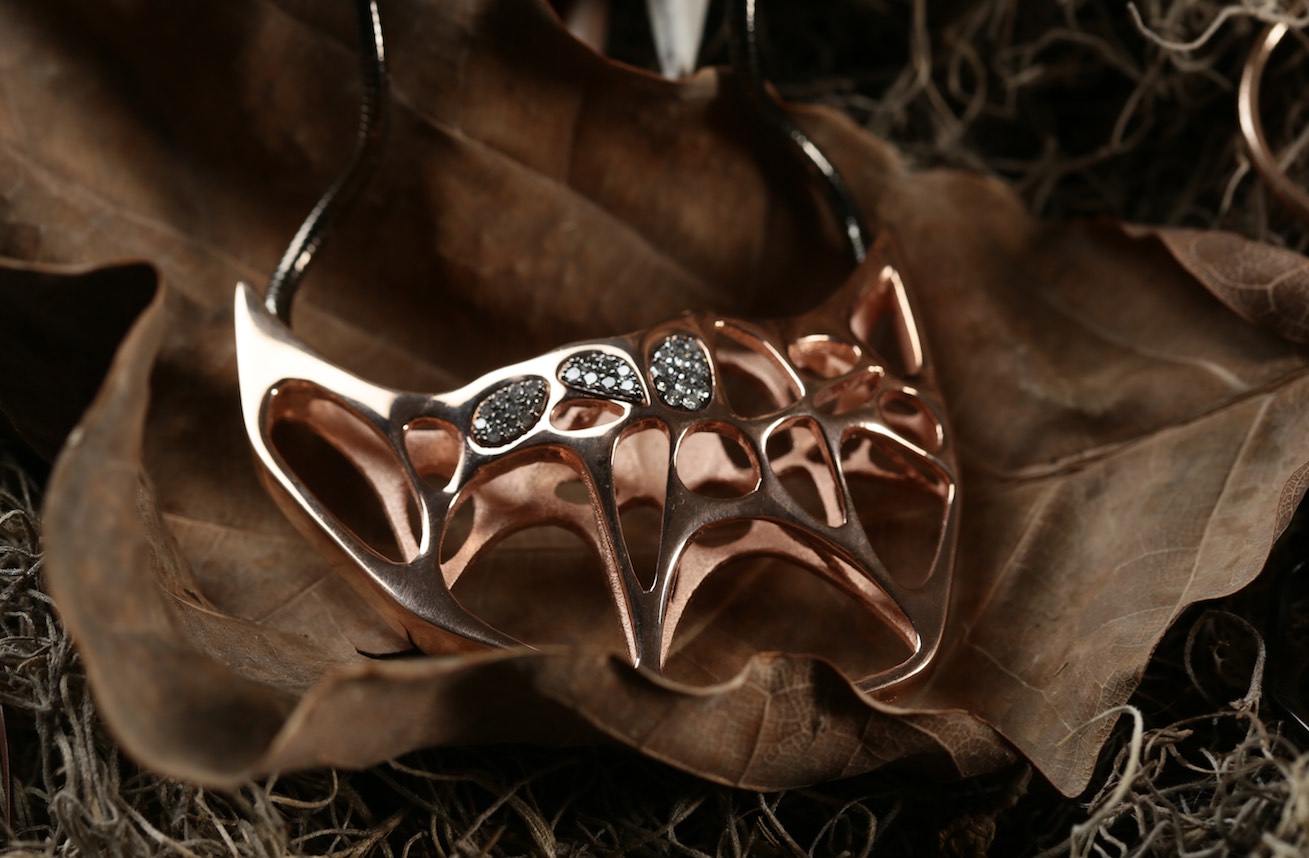 Photo Credit: FLOWEN
Subscribe to discover the best kept secrets in your city