Photo Credit: ORA Miami
During the balmy summer months, we've seen a rise of the classic Aperol Spritz everywhere we go. If you're looking to sip on something sweet and refreshing by the pool, then this is your drink. But how about if you're looking to heat things up instead? Miami's top nightlife destination, ORA, has your solution. Its classic Aperol Spritz gets a major upgrade as Juan Tapia, head mixologist of ORA's exclusive upstairs lounge—Anti-Social Room—concocts a beautiful combination of Aperol and Tequila Avión to create the ultimate libation to start your summer night, aptly dubbed Aperol to Blame. The pretty cocktail in the dainty, copper sparkling wine glass, is composed of multiple parts. Tapia's method moves from simple to complex as he adds in lime juice, lemongrass syrup, Aperol, Tequila Avión Silver and then the egg whites—which involves three steps. First, he firmly shakes the egg whites with ice, then strains them without ice and finally does a dry shake with the egg, which emulsifies the product, giving it height and a delicate, foamy texture. Once completed, the egg whites are poured in the mixture and topped with paprika and a dehydrated orange for the final touch, resulting in a beautiful, three-part cocktail.
Photo Credit: ORA Miami
Think a pisco sour, with a tequila twist. And the Avión is the ultimate component to this intricate cocktail. "The Aperol is used for the color and the dryness, and the aperitif element of the spirit makes it the great for digestion. However, the Avión is what completes the drink, adding saltiness and a nice edge to the alcohol, giving it that extra kick that it needs. Together, it makes the perfect summer cocktail, with a little hint of spice that comes from the fire water and grapefruit," Tapia explains. It's only fitting that a cocktail as cultivated as this would be served in an atmosphere that matches it. ORA's elite Anti-Social Room is an oasis for VIPs seeking a night out in a more secluded atmosphere. The trendy lounge offers a more low-key set of beats than its livelier counterpart downstairs, as well as craft cocktails and refined leather couch seating that creates an intimate setting.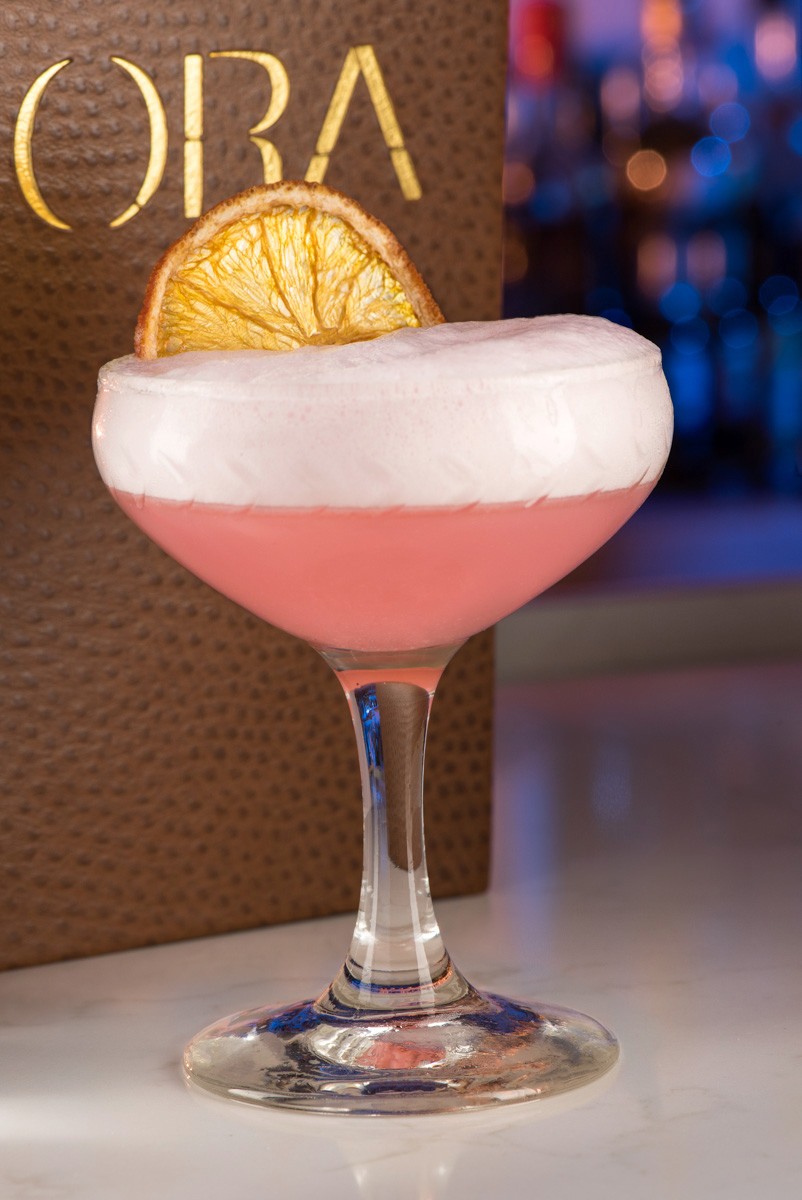 Photo Credit: ORA Miami
Aperol to Blame
Tequila Avión 
Lemongrass
Aperol 
Lime Juice
Egg Whites
Chile Flakes
Bitters
Dehydrated Orange
Subscribe to discover the best kept secrets in your city