Dating in San Francisco is no easy task. Ask anyone who has spent time swiping right and chances are they will launch into a long and tedious tirade about their latest encounter—or lack there of. Textationships are more common than actual dating, so when you finally do score that meet up IRL, you can't go just anywhere. You have to go someplace that is impressive, but not intimidating, interesting, but not cliche. You can't go wrong with a location that is relatively new. If you're both experiencing it for the first time, it will encourage bonding. Not sure what's new and hot? We break it down for you below.
Photo Credit: Allison Webber
Lord George
Good for: First date
When to go: Happy hour on a weeknight
What to order: A cocktail from the "summer road trip" collection
The 411: This SOMA watering hole is easy to get to from downtown, but won't be filled with Financial District types on the prowl. Sit at the bar and order a drink from the second menu in Lord George's Mavericks series. Created by Andrew Calisterio of Whitechapel, the menu is an illustrated map of the United States. The playful cocktails are inspired by a summer road trip and include items like a Cactus Cooler (vodka, aloe, cucumber, lemon) and a Vermont Cocktail (Jamaican rum, Montenegro, maple, and walnut). If things are going well, you can order some shareable snacks. Cheers!
Photo Credit: Patricia Chang
Good for: Second, third, or fouth date
When to go: Thursday, Friday, or Saturday Night
What to order: Palak chaat (fried spinach), bison keema (ground bison, caramelized onion, quail egg), and wild Chilean sea bass with lemon zest, yogurt, and buckwheat.
The 411: August 1 Five is an incredible new Indian restaurant with craft cocktails and an innovative wine list. It's intimate turquoise booths are ideal for getting cozy with that new special someone.
Good for: Brunch date
When to go: Saturday or Sunday morning from 10:20 a.m. to 2:30 p.m.
What to order: Polenta with poached egg and prosciutto, spicy salami pizza, and carbonara pasta with hen egg.
The 411: The back patio at this Richmond District gem is the ideal place for a brunch date. Fiorella only offers beer and wine, so you won't be tempted to drink too many Bloody Marys, but can happily imbibe in a bellini or glass (or two) of exotic Italian white wine. Don't worry there is also a full Ritual coffee menu for those who can't think of brunch without a piping hot cappuccino.
Good for: Drinks date
When to go: A sunny afternoon
What to order: A white ale with passionfruit from Colorado, a hibiscus Caipirinha, or aperol prosecco spritz.
The 411: The owners of the popular Hayes Valley bar Brass Tacks have opened a new tropical themed bar next door. Anina has a large back patio with picnic tables, so it's an excellent spot to imbibe with your date on a warm afternoon. There is no food, but if the date is going well, there are plenty of places within walking distance: Absinthe, A Mano, and Chez Maman are all on the same street.
Good for: Dinner date with your significant other
When to go: Wednesday or Friday night; Saturday lunch
What to order: Oysters on the half shell, Tasmanian ocean trout with capers and lemon oil, burrata with peas and seeded bread, and the côte du boeuf tartare.
The 411: The newest restaurant/wine bar/oysterette from the Big Night Group (the team behind Marlowe and Park Tavern) transports diners to France. It's the sort of chic little Parisian-inspired place where you loose track of time and a leisurely lunch can easily turn into dinner. Pro tip: finish your meal with a couple of scoops of the rosé ice cream. Petit Marlowe partnered with Smitten ice cream and Scribe Winery to make it.
Good for: Weekend getaway date
When to go: Friday or Saturday night
What to order: Vegetables from the farm with fermented soy dip, salad of broccolis with puffed grains and ricotta, and beef rib grilled over Cabernet barrels with beets dressed in its rendered fat.
The 411: If you and your date are planning a romantic escape to wine country, make a reservation at Christopher Kostow's new restaurant, the Charter Oak. The highly-anticipated eatery serves local cuisine family style with an emphasis on highlighting one or two ingredients at a time. It's a rustic, homey meal without the pomp and circumstance of some Napa Valley establishments.
Good for: Group date with multiple couples
When to go: Thursday night for dinner
What to order: Xiao long bao, Dungeness crab spring handrolls, Mandarin orange chicken claypot, and Peking duck with kumquat glaze and traditional condiments.
The 411: The menu at this new Chinese-inspired emporium is extensive, so it's best to go with a group of hungry and adventurous eaters—that way you can taste a lot of different things. Order some cocktails from China Live's bar or a bottle off of their intriguing wine list—Chilean Pedro Ximenez anyone?!
Good for: Date with a high roller
When to go: Sunday, Tuesday, Wednesday, or Thursday
What to order: A bottle of Krug, tater tot waffles with prosciutto and grainy mustard creme fraiche, the cheese plate, and caviar with potato chips.
The 411: The Riddler is a Champagne bar in Hayes Valley. It doesn't take reservations and it's always packed, so your best bet for a short wait is to go on a weeknight rather than a Friday or Saturday. The food items are limited, but there is enough for a small and extravagant meal.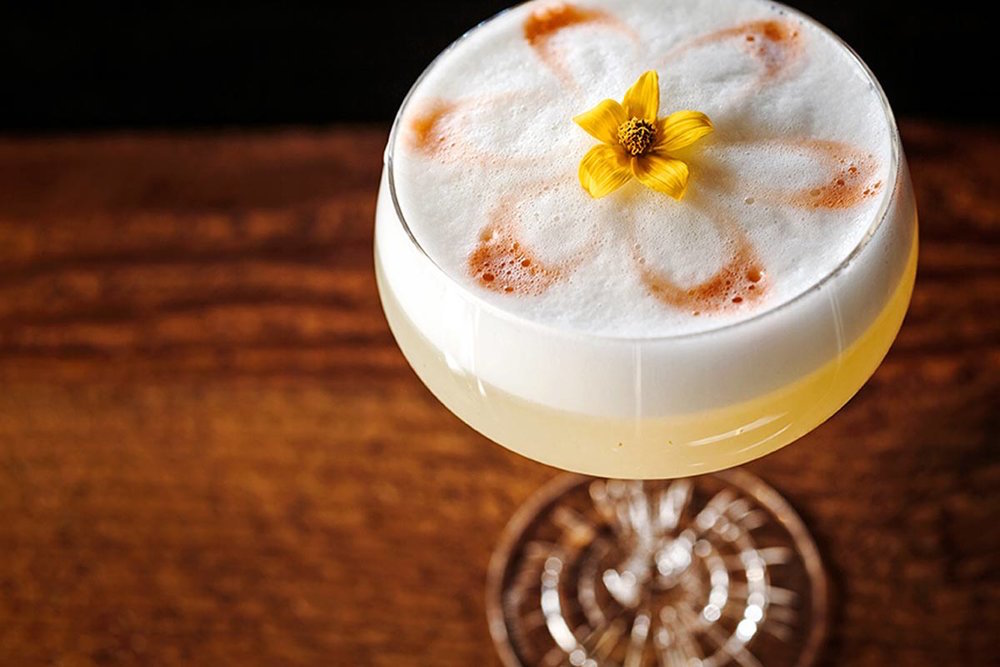 Good for: Girls date night
When to go: Thursday, Friday, or Saturday after 8 p.m.
What to order: Ranch pickle plate, warm tomato dip with bagna cauda, baby kale salad with green goddess dressing, Michelada mussels, the burger, and a bottle of Sancerre.
The 411: The Saratoga is a two-story cocktail bar and restaurant by the Spruce team. Its Tenderloin location hasn't kept the crowds away—it's essentially the new Balboa and a great place to people watch and meet members of the opposite sex. Be sure to dress to impress.