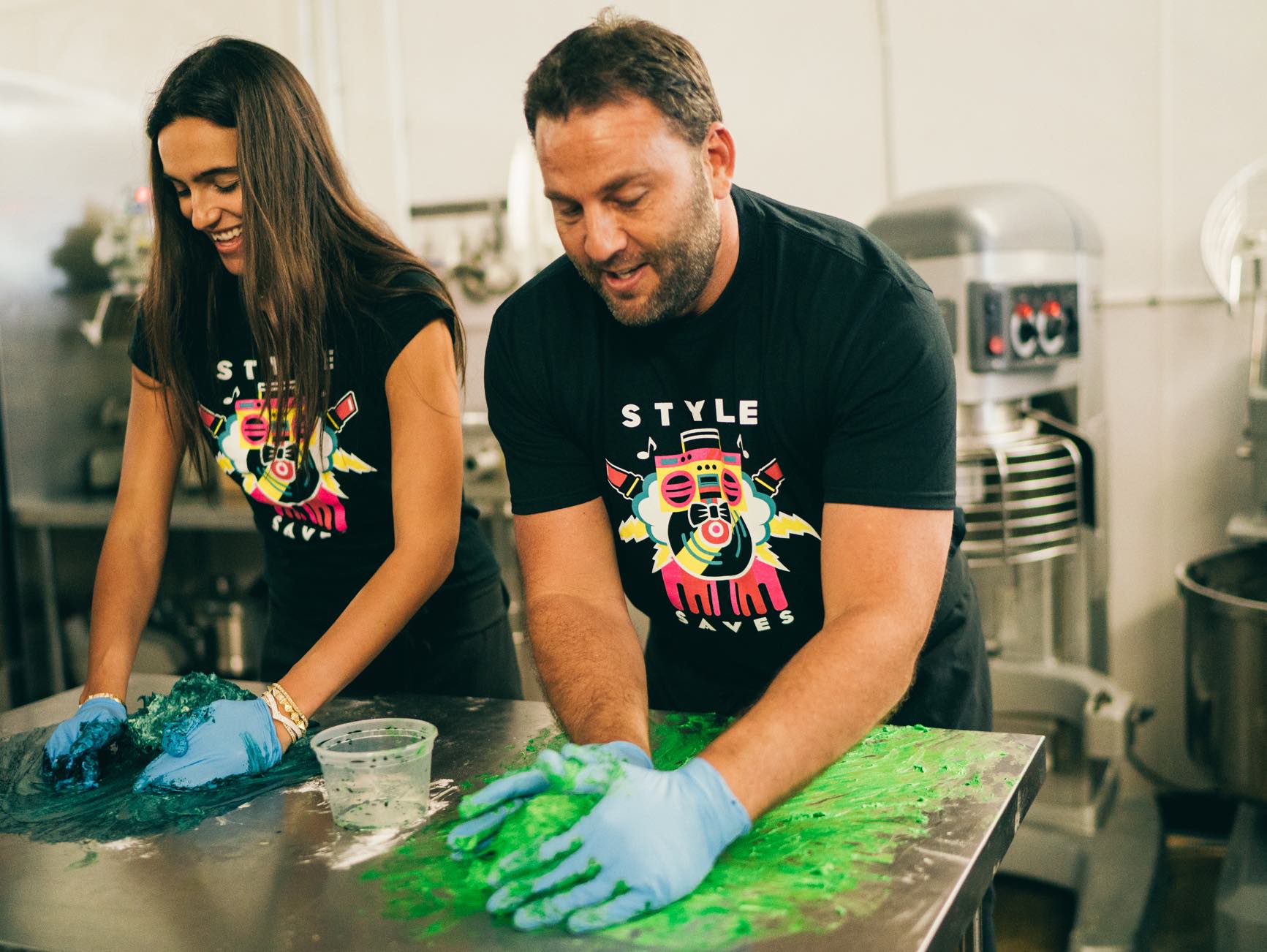 Haute 100-lister David Grutman and his beautiful and benevolent wife Isabela have taken on a new charity project that is equally delicious as it is philanthropic. On Wednesday afternoon, the couple debuted the first-ever customized donut from the famed Wynwood sweet shop, The Salty Donut—called the "Unicorn Donut."
While the cute rainbow doughnut may satisfy your sweet tooth and certainly your Instagram feed, what's even better about this special dessert is that proceeds will go toward Style Saves, a local non-profit that uses fashion-focused events in order to provide underprivileged students with necessary items including clothing, school uniforms, shoes, school supplies and prescription eyewear. The donut will cost $10, with $5 of each donut sale going towards Style Saves.
The power couple tied the knot just a little less than one year ago, and have just announced that they are expecting their first "Baby Groot." Adding to the ever-growing list of the couple's hats, we expect to see "philanthropists" growing even further as they team up together for new local projects.
Photo Credit: The Salty Donut
If you're curious what it's made out of, we can guarantee it's even more mouth-watering than you imagined. The hospitality king and his wife certainly have a taste for good food. The Unicorn Donut is created from a 24-hour, hand-dyed, rainbow brioche, injected with a homemade citrus marshmallow fluff, topped with a vanilla bean glaze & homemade hand-dyed marshmallow crisps. The artisanal donut shop and coffee bar focuses on chef-made, small-batch craft donuts using nothing but the highest quality ingredients and making everything in house.
The limited-edition doughnut will be available at the Wynwood shop for two weeks only, starting Friday, April 21st.